Podiatrist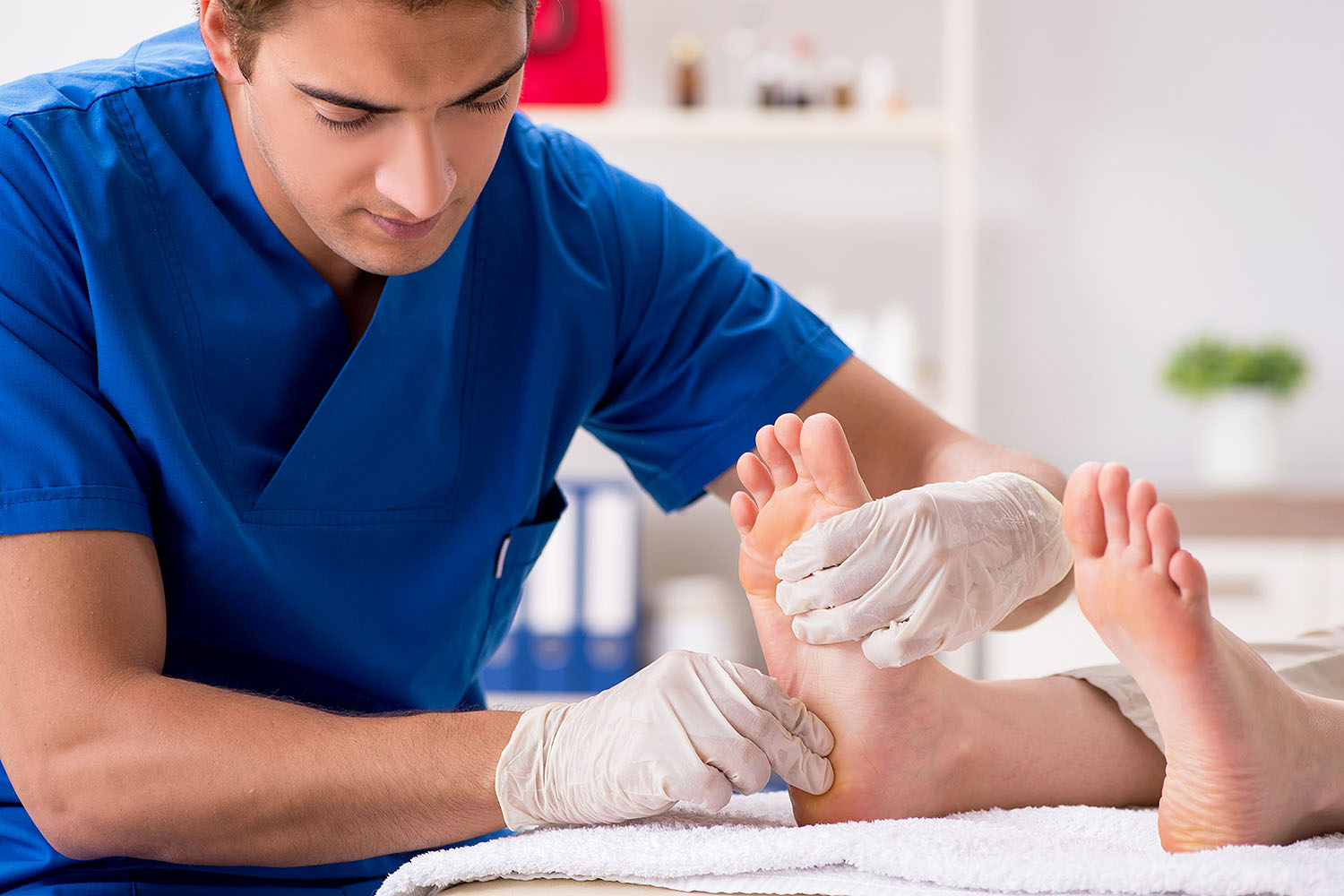 A doctor of podiatric medicine is a specialist in the treatment of feet, ankles and related structures of the leg. DPMs specialize in a variety of areas such as surgery, orthopedics or public health. DPMs practice sports medicine, pediatrics, dermatology, radiology, geriatrics or diabetic foot care. A DPM utilizes X-rays and laboratory tests for diagnostic purposes, prescribes medications, orders physical therapy, sets fractures and performs surgery. Frequently, podiatric physicians set their own hours, but often work evenings and weekends to accommodate their patients.
Clemson University prepares students for application to podiatry colleges and universities. Podiatry programs do not discriminate among the different disciplines from which you may choose, meaning that you can and should choose the curriculum that interests you most and excel. Be sure to accommodate prerequisite courses for your podiatry schools of interest.
What is competitive
Admissions criteria vary by institution and should be verified individually. A successful applicant must have 90 undergraduate hours (24 in the life and natural sciences) at an accredited institution and at least a 3.0 cumulative grade point average before applying to a podiatric college. An increasing number of programs require a bachelor's degree; of all students entering colleges of podiatric medicine, 97% have attained their bachelor's degree. There are nine accredited schools and colleges of podiatric medicine in the U.S.
Most podiatric medical schools also require students to take the Medical Colleges Admission Test, which comprises four sections:
Biological and biochemical foundations of living systems.
Chemical and physical foundations of living systems.
Psychological, social and biological foundations of behavior.
Critical analysis and reasoning skills.
Students receive five scores from their MCAT exams: one for each of the four sections, and one combined score. Each of the four sections is scored from a low of 118 to a high of 132. The total score ranges from 472 to 526.
After completing four years of podiatric medical studies, podiatric physicians apply for a comprehensive three-year podiatric medicine and surgery residency.
Core Preparation Courses
Requirements vary by institution and should be verified. Students planning to pursue a degree in podiatry should expect to take the following courses:
Biology: BIOL 1030 and BIOL 1050, and BIOL 1040 and BIOL 1060 or BIOL 1100 and BIOL 1110.
Chemistry: CH 1010 and CH 1020.
Organic Chemistry: CH 2230 and CH 2270, and CH 2240 and CH 2280.
Biochemistry: BCHM 3010 or BCHM 3050.
Physics: PHYS 1220 and PHYS 1240 and PHYS 2210 and PHYS 2230; or PHYS 2070 and PHYS 2090 and PHYS 2080 and PHYS 2100.
Psychology: PSYC 2010.
Sociology: SOC 2010.
Download Program Flyer (PDF)