Master of Health Science: Anesthesia
Program Overview
The Clemson University/VCOM-Bluefield Rocovich Early Admission Program is a unique opportunity for students of Clemson interested in a career as an anesthesiologist assistant. The REAP provides admission to VCOM-Bluefield's Master of Health Science in Anesthesia program for up to three Clemson students each year.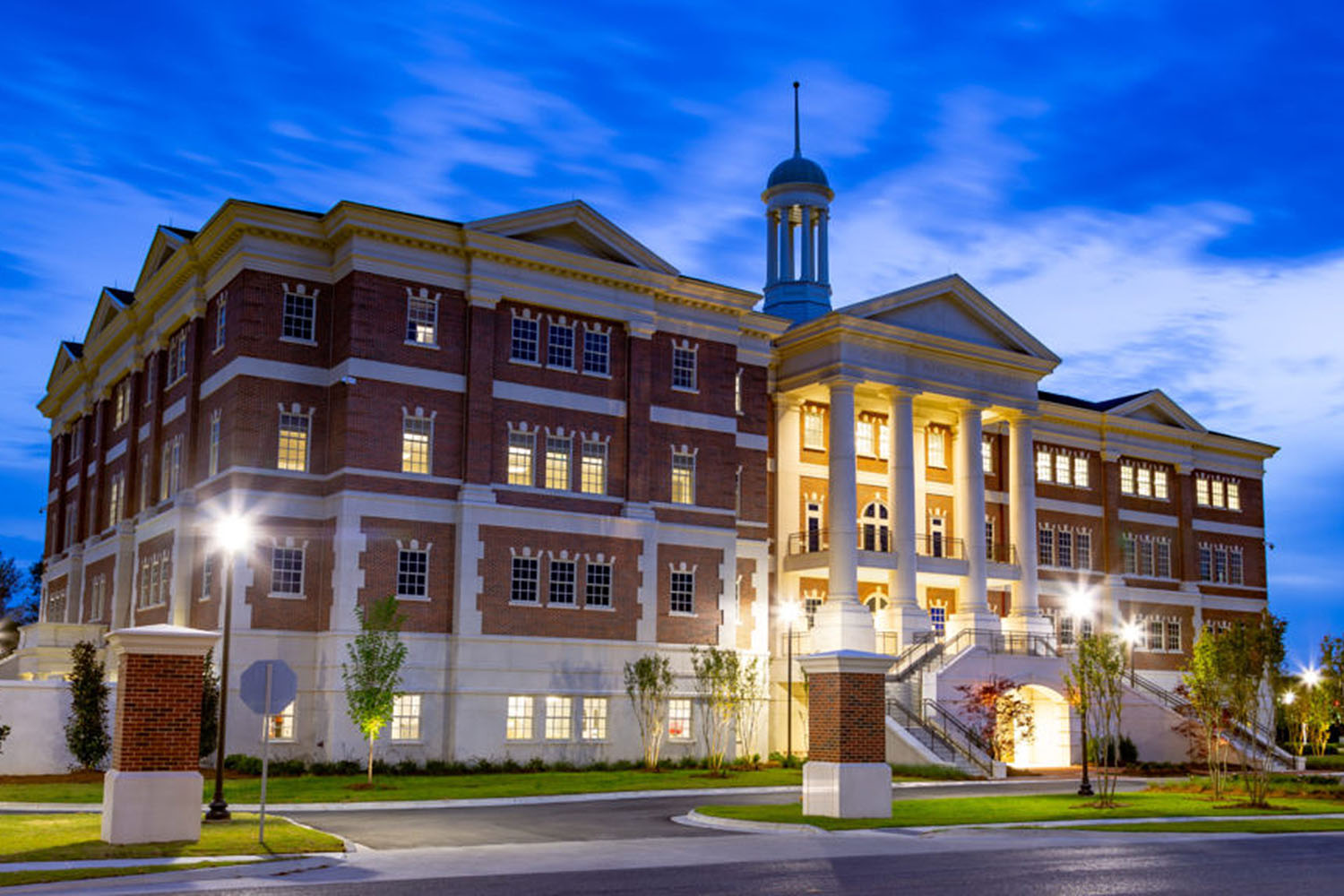 Clemson students that have met the program requirements will apply for early admission to the Master of Health Science in Anesthesia program. Candidates that are selected for admission into the program are notified in the spring of their junior undergraduate year. This program is similar to the binding early decision program for graduate schools; however, the REAP will allow students to receive an offer of acceptance to the MHSA by the end of the spring semester of their junior year.

Note: All final admissions decisions will be made by the VCOM-Bluefield MHSA Program. Clemson acts as a facilitator of the process to make this opportunity available to Clemson University students.
Program Details and Eligibility
All interested pre-medical/pre-health sciences students will be eligible to apply, provided they meet the following qualifications:
Rising junior at Clemson University, based on credit hours earned.
At least four semesters completed at Clemson University.
Minimum cumulative and science GPA of 3.40.
Students must have completed the following courses at Clemson University, with scores of a B or higher, by the end of the fall semester of their junior year:
Biological Sciences: One full year of coursework. 

BIOL 1030: General Biology I.
BIOL 1050: General Biology Lab I.
BIOL 1040: General Biology II.
BIOL 1060: General Biology Lab II.

General/Inorganic Chemistry: One full year of coursework.

CHEM 1010: General Chemistry I with lab.
CHEM 1020: General Chemistry II with lab.

Organic Chemistry: Two semesters of coursework.

CHEM 2230: Organic Chemistry I.
CHEM 2270: Organic Chemistry Lab I.
CHEM 2240: Organic Chemistry II.
CHEM 2280: Organic Chemistry Lab II.

Statistics: One semester of coursework.

STAT 2300: Statistical Methods I.
Students must have completed the following courses at Clemson University, with scores of B or higher, by graduation:
Physics: Six to eight semester hours.

PHYS 2070: General Physics I.
PHYS 2090 General Physics I Lab.
PHYS 2080: General Physics II.
PHYS 2100: General Physics II Lab.

Anatomy and Physiology: One full semester.

BIOL 2220: Human Anatomy and Physiology I.
BIOL 2221: Human Anatomy and Physiology Lab I.

Biochemistry: One semester of coursework.

BCHM 3050 Essential Elements of Biochemistry.

English, creative writing, expository writing, professional writing, or communication: Six semester hours.
Students must obtain a minimum of 40 hours of health care and 40 community volunteer hours at time of application and meet all technical requirements for entry as designated in the Master of Health Science in Anesthesia student handbook.
Note: No course may be completed on a pass-fail basis; a grade of "P" will not be accepted. If advanced placement credit is used for any of the above courses, minimum GPA requirements must be achieved in the course(s) completed as part of the student's enrolled curriculum plan.
Application Details
Clemson provides available information about the program in September of each year. Applicable pre-health advising offices will distribute information to health-related undergraduate departments as well as students who have self-identified as pre-med with the College of Sciences and students participating in AED (pre-med honorary).
Completed applications are due to the Master of Health Science in Anesthesia Program by Nov. 1 during the fall semester of a student's junior year. The REAP Committee overseeing applicant assessment may include Clemson University faculty from health-related disciplines, MHSA faculty, VCOM faculty, Clemson University health advisers from health-related colleges, and other appropriate faculty and staff.
The application may include the following information. Applications must be limited to four pages, excluding letters of recommendations and transcripts. Personal statements should not exceed one page.
Demographic information.
Employment (medical and non-medical).
Community/volunteer service.
Research experience.
Physician shadowing/clinical observation.
Publications.
Leadership positions.
Honors/awards/recognitions.
Personal statement.
Two letters of recommendation — one letter must be from the pre-medical committee/adviser or faculty member.
Official transcript.
Students who complete an application and meet the program prerequisites will be reviewed by the Clemson REAP Committee. The Rocovich Early Admission Program Committee will recommend up to 10 applicants to be considered by the MHSA Program by the beginning of the junior year spring semester.
Recommended applicants will be required to submit an additional letter of intent to the MHSA Admissions Committee by March 1. This statement of intent may include the following:
Any information regarding personal challenges/hardships that you have overcome.
Traits, experiences, challenges and/or interests that make you unique and would bring added value to the Master of Health Science in Anesthesia program.
Relationships, bonds or interests that you have to to the Southeastern United States.
Any past achievements, experiences, or family or personal circumstances and/or educational barriers that you believe make you a unique student, able to bring diversity to the class.
All recommended applicants will be interviewed by the MHSA Admissions Committee during April of their junior year. Up to five students will each receive an offer of admission by April 30; acceptance is contingent upon satisfactory completion of all prerequisites.
Tentative Program Application/Timeline
Use this as guidance for applications.
 

| Date | Action |
| --- | --- |
| September | Host informational sessions in partnership with the MHSA Program for interested students. |
| Oct. 1 | Application becomes available for submission. |
| Nov. 1 | Review documents due to Clemson University for interested students |
| November–December | Applications considered by REAP committee. |
| December–January | Clemson University Rocovich EAP Committee recommends 10 students. |
| March 1 | Letter of intent due to MHSA Admissions Committee. |
| March–April | Applicants interviewed and evaluated by MHSA Admissions Committee. |
| April 30 | Deadline for student notification of acceptance. |
| May 15 | Deadline to accept or decline offer of admission. |