Master of Public Administration (MPA)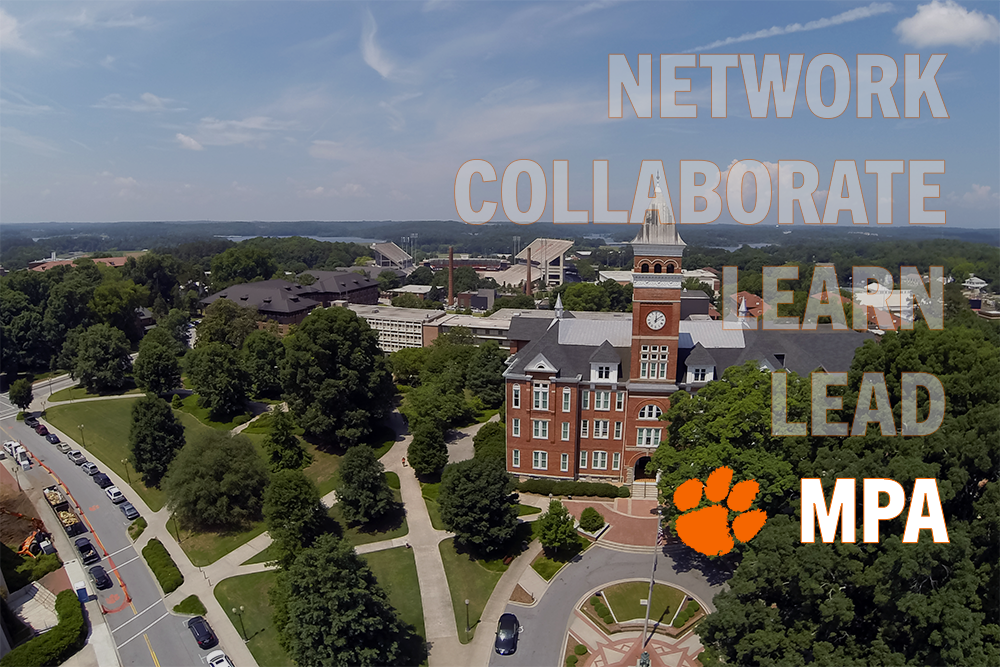 The Department of Political Science is pleased to offer Clemson University's Master of Public Administration (MPA) degree. This is a graduate-level, professional degree designed for and considered a top credential for non-profit, community and government leadership. The program includes elements of business management and public policy, a combination that prepares students to become effective leaders in the public and non-profit sectors.
The majority of students in the program are working public administrators or nonprofit professionals, representing local and state government, state and federal agencies, as well as nonprofit and non-governmental organizations. This diverse mix of student representation, along with faculty with experience from both academic and applied professional backgrounds is a key strength of the CU MPA. The online, evening class format gives students greater professional and personal flexibility while still allowing students to have a face-to-face learning experience and participate in group activities. This format, along with the professional and academic experience of faculty and students, contributes to an engaging and collaborative learning environment.
Utilizing the best online and technology tools available has allowed the Clemson MPA program to grow from a regional onsite program, to a nationally ranked MPA program. The program is an exceptional value that students and alumni agree is important for career development and growth.
Hear From Program Graduates
Department of Political Science
Department of Political Science | 232 Brackett Hall