CU-REAL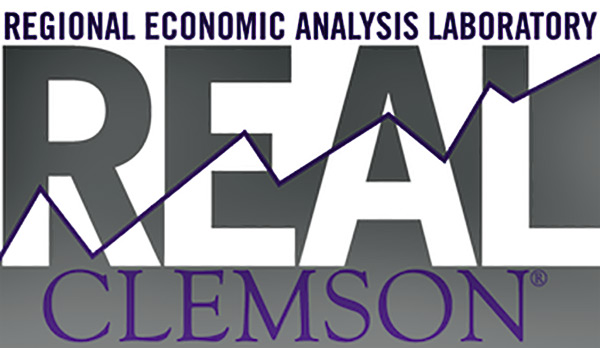 The Clemson University Regional Economic Analysis Laboratory (CU-REAL) performs public policy, economic and fiscal analysis for public, private, and nonprofit sector clients.
CU-REAL uses the Regional Economic Models, Inc. (REMI) PI+ model as our primary tool for economic impact analysis. This model allows us to perform analysis at the county, multi-county, state, or multi-state level. It also allows us to perform multi-year analyses to estimate both historic and projected future impacts. REMI output can be used with our own Fiscal Impact Analysis Tool to project impacts to state and local government revenue and expenditure streams. The Fiscal Impact Analysis Tool is built on U.S. Census of Governments data and is fully customizable.
CU-REAL also uses the IMPLAN modeling engine for projects not requiring a fiscal impact assessment or the level of specificity of the REMI platform.
CU-REAL staff research interests also include state and local government finance, tax policy and sustainable economic development.
What We Do

The Laboratory began as the Regional Dynamics & Economic Modeling Laboratory at the Strom Thurmond Institute in 2007 under the direction of Dr. Tom Tanner. Dr. Tanner was creator of the Regional Dynamics (REDYN) economic modeling platform, which was the Laboratory's primary tool for input-output and fiscal modeling. Dr. Rob Carey succeeded Dr. Tanner as director of the Laboratory in 2009, having worked under Dr. Tanner over the previous two years. During this time, the Laboratory added IMPLAN to its economic modeling toolkit.

In 2013, the Laboratory transitioned away from REDYN to the REMI platform as its primary modeling tool and developed the Fiscal Impact Analysis Tool, which utilizes outputs from the REMI model to generate its fiscal projections. This change led to the Laboratory changing its name to the Regional Economic Analysis Laboratory, or CU-REAL. In 2019, CU-REAL was moved under the Department of Political Science in the College of Behavioral, Social and Health Sciences.

CU-REAL reports have been used to inform state legislation and the distribution of local tax revenue, to support capital campaigns, and to gauge the impact of higher education, industry, tourism, and nonprofit organizations on the state and local communities.

Policy Research and Examples

Laboratory staff conduct research on economic and public policy issues affecting South Carolina and its residents, with an emphasis on economic impact analysis and state and local government tax policy.

Selected Economic Impact Analyses

This analysis projects the revenue and expenditure stream of the Berkeley County, SC School District through 2035, given projected population growth. Analysis includes the effects of the Volvo manufacturing facility, the location of which in Berkeley County was announced during the writing of this report. School construction needs and costs are also projected. This model utilized the REMI modeling platform and the Fiscal Impact Analysis Tool. Read More

This analysis estimates the impact that the festival had on Greenville County based on visitor spending, as gauged by a survey of attendees. In addition to economic impacts, the impacts on sales tax and local hospitality and accommodations taxes were also estimated. This model utilized the IMPLAN modeling platform. Read More

This report details the estimated economic impact of The Citadel on the counties within the Charleston, SC metropolitan statistical area and on the state of South Carolina through 2020. It also estimates the impact of the college on state and local government revenue and expenditure streams, providing an estimate of the return on tax investment (ROTI) of the Citadel. This analysis utilized the REMI model and the Fiscal Impact Analysis Tool. Read More

As part of the Charlotte-Concord-Gastonia metro area, Lancaster County, SC is projected to see continued population growth over the next several years, leading to increases in demand for public education and general local government services as well as impacting revenue sources. This analysis projects general fund revenue and expenditure streams for both county government and the school district through 2025, estimating the impact of population growth on the net fiscal position of each. This model utilized the REMI modeling platform and the Fiscal Impact Analysis Tool. Read More

Online Catalogue

Other work done by Laboratory staff includes the following reports, which can be located by the Clemson University Library's online catalogue. Please note that our entire catalog is not yet online. If you cannot find what you need, please check back soon or contact a CU-REAL staff member. 

Updating Base Student Cost, by Ellen W. Saltzman and Holley H. Ulbrich. 2017. Prepared for the South Carolina Department of Education. 

In the 40th anniversary year of the Education Finance Act of 1977, this report evaluates the state's school funding policies by examining the foundation education program and EFA base student cost from its inception in 1977 to the present day. An updated base student cost per pupil is estimated for 2015-16.

The Projected Economic & Fiscal Impact of Exempting Military Pension Income from South Carolina Income Tax, by Robert T. Carey. 2015. Prepared for the South Carolina Military Base Task Force.

This study examines the impact that exempting military pension income from South Carolina income tax would have on the state's economy as well as state and local net government revenues. 

South Carolina Offshore Wind Economic Impact Study Phase 2, by Kenneth Sercy, Robert T. Carey and Ellen W. Saltzman. 2014. Prepared for the South Carolina Energy Office. 

This project assesses the economic impact of installing and operating a demonstration scale offshore wind farm on the state of South Carolina. This work involved two main tasks, an economic and fiscal impact analysis and an electric rate impact analysis.

Act 388 and the Minimum Guarantee, by Ellen W. Saltzman and Holley H. Ulbrich. 2014. Prepared for the Jim Self Center on the Future.

Act 388 of 2006 provided relief to South Carolina homeowners from school property taxes, resulting in a substantial shift in state education funds among school districts. This report focuses on one aspect of Act 388, the guarantee of a minimum of $2.5 million per county in Act 388 funds. The report shows that Act 388's minimum guarantee results in large sums per pupil in some low enrollment districts while providing no aid at all to districts equally in need of funding, most of them failing to qualify because they are poor districts in larger, multi-district counties. 

South Carolina State Library LibraryServices and Technology Act (LSTA) Five Year Plan Evaluation FY 2008-2012, by Lori A. Dickes and Ellen W. Saltzman. 2012. Prepared for South Carolina State Library. 

In this study, the  authors were the external evaluators of the South Carolina State Library's federal Library Services and Technology Act (LSTA) Plan for FY 2008-2012.The South Carolina State Library is the administrative agency for LSTA funds. Researchers developed an evaluation plan that included a retrospective assessment of projects and activities implemented by the State Library and county public libraries over the funding period and a process assessment of State Library processes and procedures in the use and implementation of LSTA funds. 

South Carolina's Green Economy: Business, Jobs and their Impact, by John D. Mittelstaedt, Ellen W. Saltzman and Robert T. Carey. 2011. Prepared for the South Carolina Department of Commerce. 

The purpose of this report is to understand the nature of the green jobs economy in South Carolina, and to measure its economic impact on the state. This report identified green industries, which produce green products or provide green services. It also identified green occupations.

Our People

Dr. Robert (Rob) T Carey, Lecturer
Department of Political Science & Doctoral Program in Policy Studies
2035 Barre Hall
Phone: 864-656-0372
Email: carey2@clemson.edu

Rob Carey is the director of the Regional Economic Analysis Laboratory. Rob is also adjunct faculty in the Policy Studies doctoral program and has taught as visiting faculty in the Master of Public Administration program. He received a Master of Arts in Economics and a Ph.D. in Policy Studies, with a concentration in economic development, both from Clemson University. Prior to coming to Clemson, he taught economics at Anderson University and Tri-County Technical College. Selected recent projects have included school district funding and construction needs projections (with Ellen Saltzman); an economic impact analysis of Clemson University on South Carolina; a state tax impact analysis of a bill that would exempt military pension income from SC income tax, and an economic impact analysis of the RBC Heritage Classic golf tournament in Hilton Head Island, which was done in collaboration with Clemson's PRTM department.
Research Publications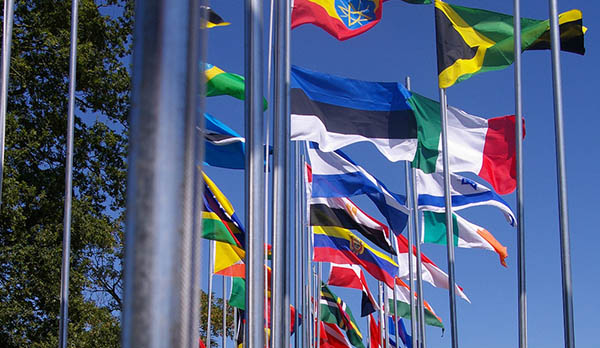 Political science faculty have authored or edited nearly four dozen books on topics such as democratization, religion and politics in the United States, political ideology, presidential executive orders, racial and ethnic politics, treaties and executive agreements, presidential leadership, Chinese politics, John Adams, ethnic conflict, Benjamin V. Cohen and the Supreme Court.
The faculty have also written scores of articles for academic journals including American Political Science Review, American Journal of Political Science, Journal of Politics, International Organization, Political Research Quarterly, Comparative Political Studies, Journal of Conflict Resolution, Social Science Quarterly, Journal of Peace Research, Presidential Studies Quarterly, Journal for the Scientific Study of Religion, Political Behavior, International Studies Review, American Politics Research, Administration & Society, Political Communication, International Journal of Press/Politics, Journal of Contemporary Asia, Policy Studies, Politics & Gender and International Interactions, among others.
In addition, faculty have won grants from, among others, the Fulbright, Olin and MacArthur foundations, the Twentieth Century Fund, Center for the Study of Religion, the Woods Hole Oceanographic Institution, Woodrow Wilson Center, Ewing Marion Kauffman Foundation, U.S. Institute of Peace and the Stockholm International Peace Research Institute.
Department of Political Science
Department of Political Science | 232 Brackett Hall