Our Students are Prepared
Given the rigors of our program and its focus on systems integration, companies find that Clemson's automotive engineering students possess both technical skills and the ability to understand how their decisions can alter an entire process or workflow.
When employers evaluate our students, they commonly use phrases like
better prepared for the tasks than any previous intern
exceptionally capable in engineering
very professional in all interactions
a true asset to the team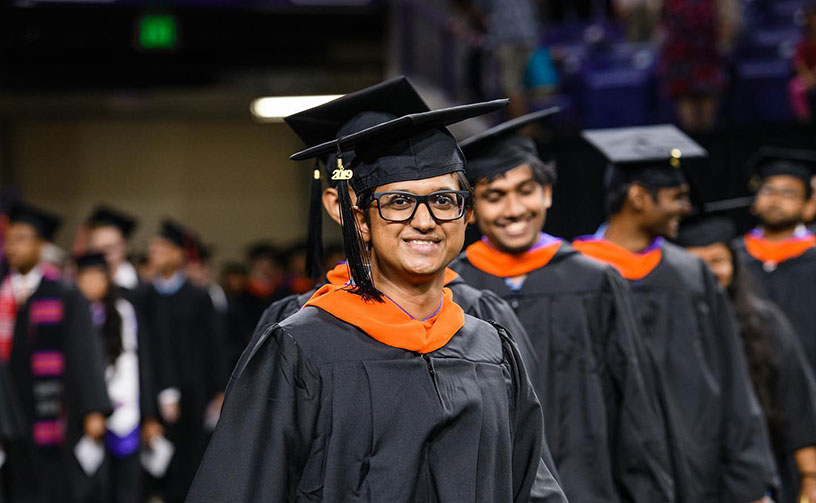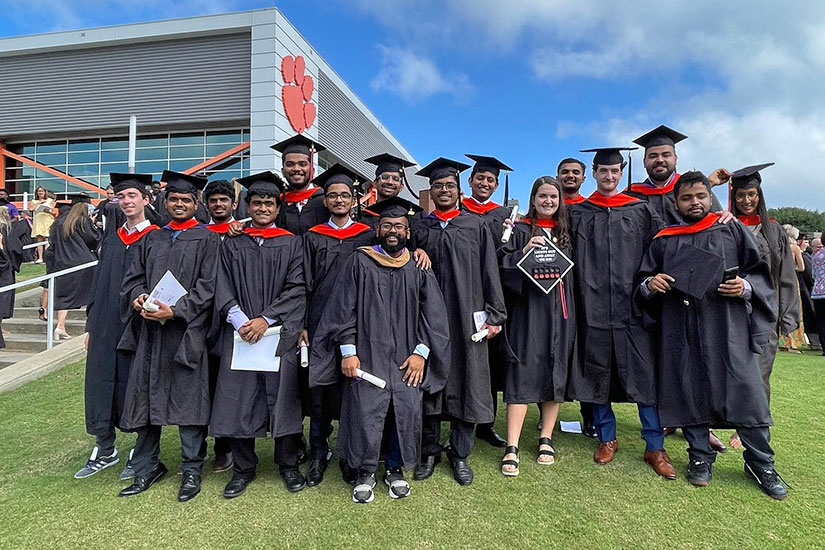 Hire a Graduate
Clemson's automotive engineering alumni are in great demand. With solid technical skills, the mental agility required for problem-solving, hands-on experience, and business savvy, our graduates are a great addition to any workforce. Please get in touch with us to learn about recruiting opportunities.
Recruitment Opportunities
Hire an Intern
Many OEMs, suppliers, and other organizations request information on hiring our students as interns. We find that many of our internship sites are "repeat customers" due to the quality of our students. If your company is interested in providing internship opportunities to our students, please review our hiring process.
Hiring Procedure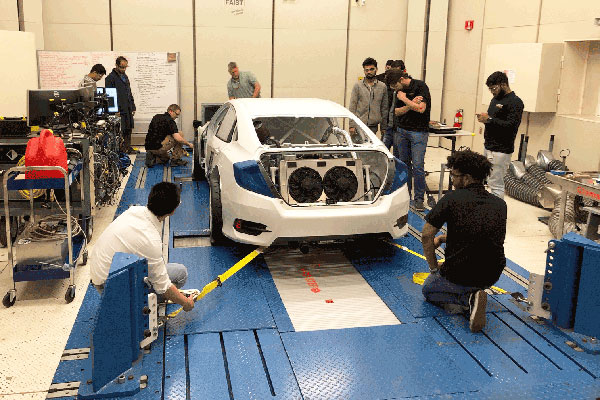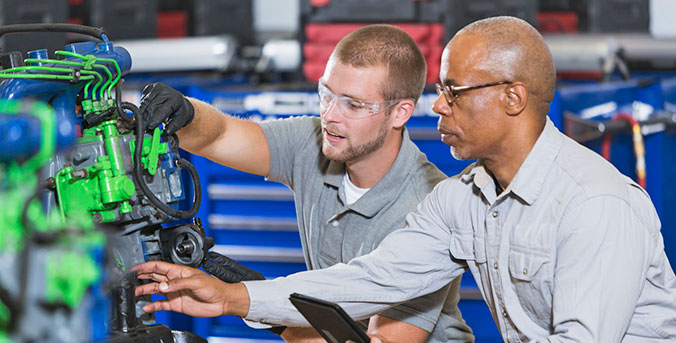 Off-Campus Internships
There is great value in real-world experiences and hands-on applications of knowledge. The Automotive Engineering Program requires students to complete a six-month internship, either domestically or internationally. Employers have found that the on-the-job learning aspect creates value for both the company and the student.
"My internship has made me further appreciate the importance of the industry-oriented education offered at CU-ICAR. My internship involves building and testing oxygen sensors on a daily basis. The "Engine Combustion and Emissions" course offered by Dr. Prucka and Dr. Onori has played a huge role in preparing me for my internship, from the interview phase to analyzing and interpreting test results on a daily basis at Bosch. Moreover, the courses at CUICAR have given me the ability to approach and solve various problems at work logically and systematically."

Preetam Ramesh

M.S. '16
Procedure for Hiring an Intern
All prospective internship sites must submit an official job description for review. The description must be provided on company letterhead. It should include information on eligibility (e.g., citizenship, GPA requirements), duties the intern will perform (specific job examples are ideal), length of internship, compensation status (Is the internship paid or unpaid? If paid, you do not have to share compensation details in this description but they must be spelled out in a student's official offer letter), location, contact details, and application instructions.
Student Survey
Employer Survey
The Graduate Research Committee (GRC) will review the job description.
Prospective internship sites will be alerted to the GRC's decision on whether to approve or reject the internship opportunity. If the internship is rejected, the GRC will provide reasons and/or suggestions for creating an appropriate internship opportunity.
Approved internship opportunities will be shared with the students.
Students will apply using the procedure laid out in the original job description.
If a student is chosen to fill the internship opening, the internship site will submit an official offer letter, including compensation details.
The student's advisor approves the final offer and can begin the internship.
The student and employer complete evaluations at the end of the internship.