Ph.D. Program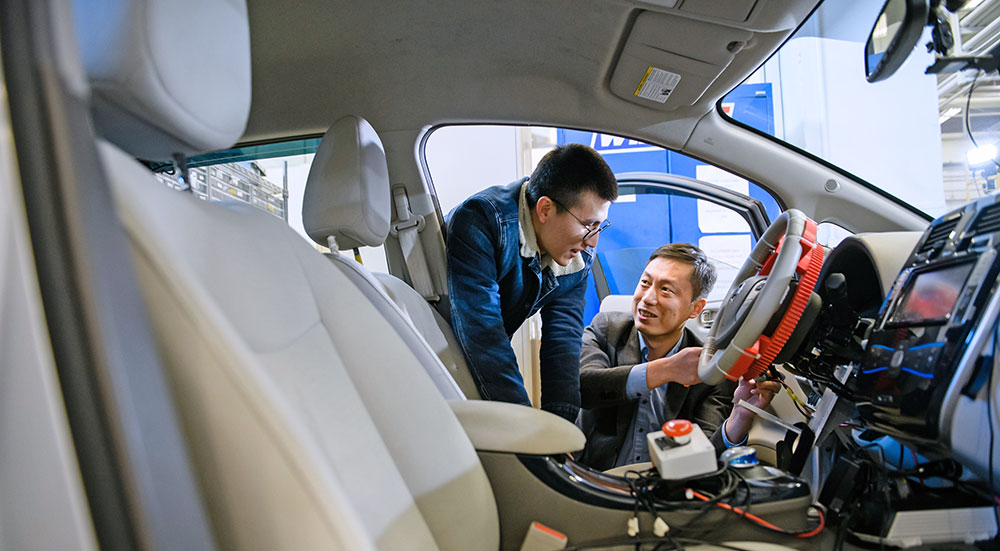 Become a global expert in your field: Rise to new heights with one of the world's most in-depth academic programs in automotive engineering. As a Ph.D. student, immerse yourself in a cutting-edge research environment driven to solve pressing problems facing sustainable mobility. Our research enterprise is world class, as evidenced by the impact of completed research projects, scale of partnerships with R&D groups, and faculty honors.
Research Areas
Innovation and research productivity offer a continuous stream of opportunities for Ph.D. students to engage in novel research addressing the pressing needs of society and supporting the development of transformative technologies.
Advanced Vehicle Propulsion Systems, both internal combustion engine (ICE) and electric
Advanced Manufacturing and Materials
Design and Integration of Complex Systems
Connected and Automated Vehicles
Human Factors
With a rigorous curriculum run by some of the world's leading technical experts, Clemson's state-of-the-art research infrastructure, and our emphasis on solving real-world problems, graduates move seamlessly into employment within the automotive industry or academia.