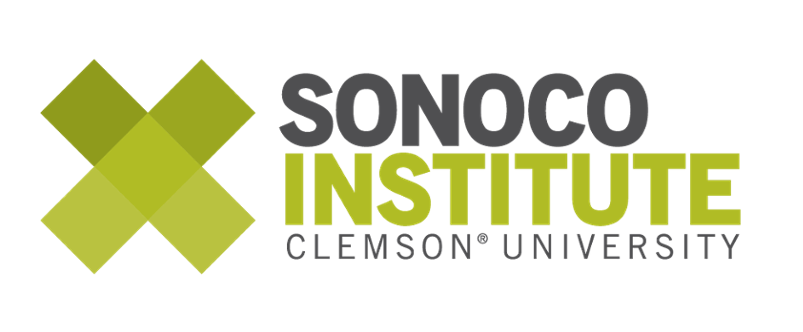 To partner with the Institute, contact Bobby Congdon, Assistant Director, at rcongdo@clemson.edu.
For information on the Institute's Advanced Print Lab or to schedule a print trial, contact presstrials@clemson.edu.
For billing services, contact Jennifer Dunton, Accountant/Fiscal Analyst II, at jdunton@clemson.edu.
For events, marketing or media relations, contact Kayla Rogers, Marketing Director, at krroge2@clemson.edu.
Mailing Address:
311 Harris A. Smith Building
Fernow Street
Clemson University
Clemson, SC 29634
Freight Shipping Address:
Attn: Sonoco Institute Print Lab
Administrative Services Building
ASB 108 Perimeter Road
Clemson, SC 29634
Subscribe to our E-Newsletter
The Sonoco Institute of Packaging Design and Graphics
The Sonoco Institute of Packaging Design and Graphics | 311 Harris A. Smith Building, Fernow Street, Clemson University, Clemson, SC 29634