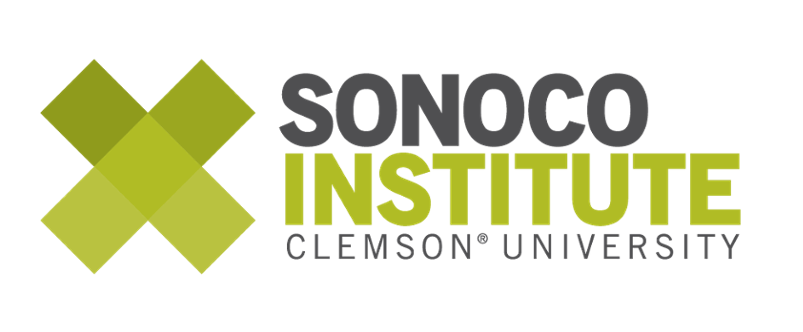 Departments at Clemson University engage with the Sonoco Institute laboratory and faculty resources to instruct courses that integrate with the packaging industry and profession. 2017 allowed nearly 300 undergraduate and graduate students from multiple departments including graphic communications, packaging science, art and architecture.
Courses currently being hosted full-time at the Sonoco Institute include:
GC 4900: 3D Printing Workflow
PKSC 2200: Product and Package Design
PKSC 3200: Package Design Fundamentals
Creative Inquiry: Entrepreneurial Design
Creative Inquiry: Phoenix Challenge
Creative Inquiry: Zero Waste Event
Courses currently engaged part-time at the Sonoco Institute include:
GC 4060: Package and Specialty Printing Laboratory
GC 4440: Current Developments in Graphic Communications
GC 4460: Inks and Substrates
PKSC 4200: Package Design and Development
Hiring our Students
Learn more about how to hire GC and PKSC students for internship or full-time positions.
Student Projects and Competitions
Our students compete annually in the 48HOUR REPACK, TAGA Journal, Phoenix Challenge and AICC Student Packaging Design Competition.
The Sonoco Institute of Packaging Design and Graphics
The Sonoco Institute of Packaging Design and Graphics | 311 Harris A. Smith Building, Fernow Street, Clemson University, Clemson, SC 29634