About The Sonoco Institute
Staff | Capabilities | Sonoco FRESH | Students | Membership | Donors | Advisory Board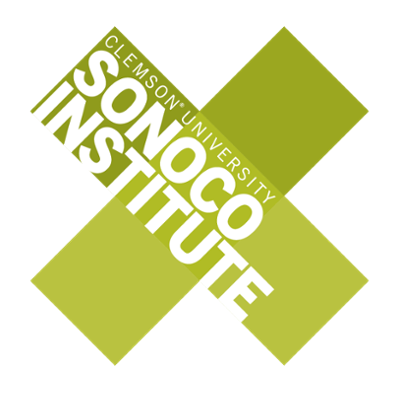 The Sonoco Institute derives its uniqueness by combining the synergies of packaging design and graphic communications. We invest in the most rigorous research and development opportunities in this vast marketplace. We provide students the best education in packaging science and graphic communications possible, preparing them as leaders of tomorrow.
Mission
The Sonoco Institute at Clemson is a unique education, research, and industry collaboration to discover, develop, and deliver advanced solutions and resources for tomorrow's printing and packaging value chain.
Vision
The premiere source of talent and discovery for sustainable printing and packaging innovation.
Goals
Provide the resources students need to become the skilled and creative workforce of the 21st century.
House the only research and development center of its kind in the nation.
Recruit, hire and maintain the top researchers in the world related to packaging design and graphics.
Attract economic development not only to South Carolina but to the nation as a whole.
Promote and stimulate technologies that can make the highest impact on the future of global environmental responsibility.
The Sonoco Institute of Packaging Design and Graphics
The Sonoco Institute of Packaging Design and Graphics | 311 Harris A. Smith Building, Fernow Street, Clemson University, Clemson, SC 29634