AP Statistics Practice Exam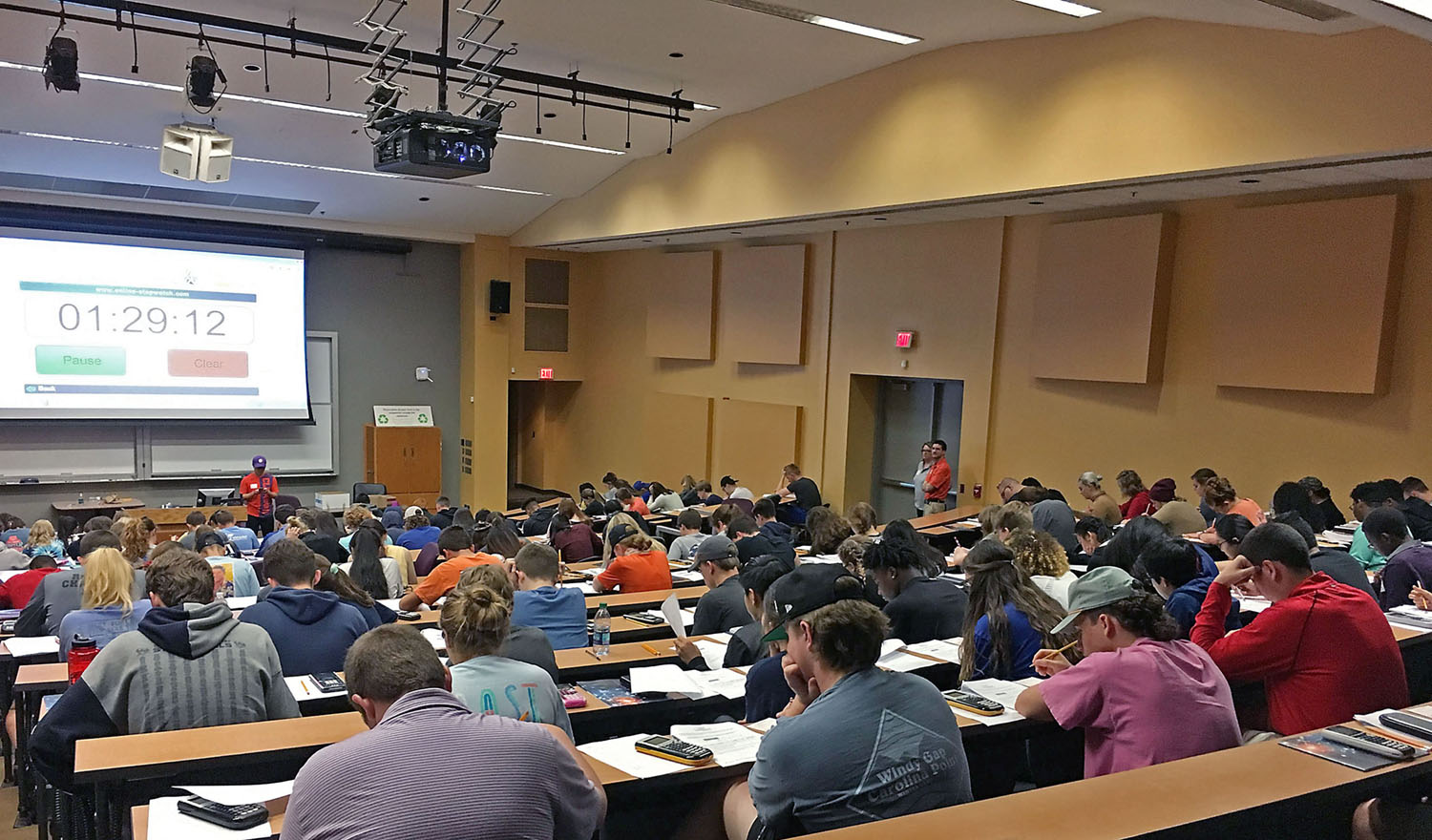 The Clemson Advanced Placement Statistics Practice Exam is an annual outreach event hosted by the Clemson University School of Mathematical and Statistical Sciences. The event provides high school students with a free mock exam experience in preparation for the national administration of the AP Statistics exam. A new exam is collaboratively written each year by both experienced AP statistics teachers and statistics faculty from universities across the United States. The practice exam is scored on-site the day of the event, which allows students to walk out of the event with a projected AP score. The 2018 practice exam (PDF) and 2019 practice exam (PDF) are available for download.
The scoring of the practice exam is conducted as a "mini-reading", modeled after the AP reading week, where the national AP exams are scored. Each AP teacher attending the practice exam is paired with an experienced AP grader during the scoring of the free-response questions, providing a tremendous professional development opportunity to the participating AP teachers.
For information on upcoming administrations of the practice exam, please contact the current coordinator, Ellen Breazel.
AP Statistics Teacher Community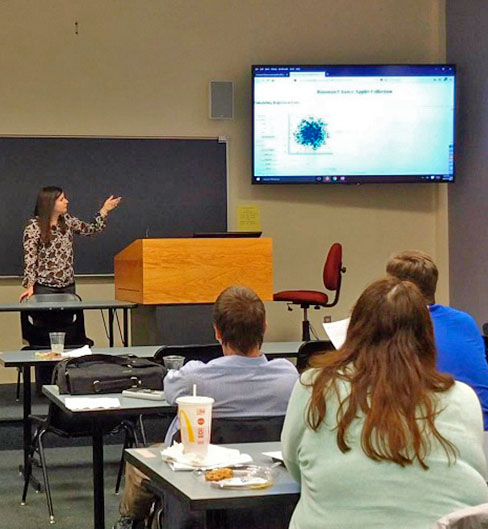 This small learning community consists of about 20 AP statistics teachers in Upstate South Carolina who meet on a quarterly basis to discuss best practices in teaching introductory statistics.
Members share favorite activities, discuss the AP scoring guidelines and enjoy a meal together.
When and Where
The group meets from 5–6:30 p.m. on specific Thursdays at locations including the Clemson University campus and the University Center of Greenville. Upcoming dates are not currently available.
For more information or to join the community, contact Ellen Breazel or Christy Brown.