Clemson Pre-Law Advising Office

Clemson University maintains a pre-law advising office and offers counseling from a professional pre-law advisor. Our office provides the resources and support to prepare you for a career in the law. Tim Garrison is the university's pre-law advisor.
Prospective Students
What Should new college students do to prepare for law school?

1. The most important thing you can do in the coming months is to begin to establish a good academic record, for law schools will be considering your grade point average when you apply. After the Law School Admissions Test (LSAT), the GPA will be the most important factor the law schools consider for admission. At this point, you should be working hard to acclimate to your new college environment. Academically, that means learning how to study in a disciplined fashion. Do some reading on how to establish good study habits, attend a campus workshop on study practices, and explore ways to ensure that you get the most out of your study time. One of the hardest things for some people to learn is simply how to work hard. Now is the best time in your life to learn how to focus on your work without distraction. The good news is that you can be a hard-working student and still have a great time in college.

2. Become engaged in campus activities. Over time, try to take a leadership role here and there. In selecting your extracurricular activities, find one or more places or organizations where you can contribute to your community or society in general. Law schools and our bar associations are looking for well-rounded individuals who understand the importance of citizenship and giving back to the community.

3. Stay out of trouble. When you apply to law school and, three years later, the state bar of your choice, you will be required to answer this question (or some version of it): "Have you ever been arrested or charged with a crime?" You will need to answer this question honestly. If you do not, and an investigation shows that you were not honest, it is possible that you will not be admitted to practice law. So, the easiest thing to do in the coming years is to avoid places and circumstances where you can get into trouble. Don't fret if you already have "issues" in your background. Talk to your pre-law advisor if you are concerned. More than likely, honesty and a clean record going forward will help alleviate concerns.

4. Spend some time learning about what it means to be a practicing lawyer. The best way to do that is to talk to as many lawyers as you can in the coming years. Ask them about their work, what their days are like, what they enjoy about the practice, what they don't like about being a lawyer, and so forth. If you do not know a lawyer, ask family and friends for contacts. A great way to meet attorneys, most of whom are Clemson alums, is to join our TigerLink Pre-Law Group. [Link to here: The TigerLink Gateway (clemson.edu)]

5. The first question one should have a good answer for is, "Why do you want to be a lawyer?" Think deeply about that question and be sure you have a good answer for it before you apply to law school.

Finally, know that the process of applying to law school ramps up around the time of your late sophomore or early junior year. Keep law school in the back of your mind as an objective at first, and do not obsess over it too much until that point. In the meantime, make good grades, help make your community a better place when you can, and stay out of trouble!

And, if you have any questions, contact Tim Garrison.

Majors and Courses

This question can be answered in three ways:

1. What do the law schools say? Law school officials tend to declare that they do not really care what you major in as an undergraduate. The schools want to construct entering classes that are widely diverse, demographically, and by economic, intellectual, and social background. Consequently, they encourage students from all majors and all walks of life to apply. Law school personnel tend to believe that their faculty can take students with intellectual promise and develop them into lawyers, regardless of their academic preparation. The LSAC webpage, for instance, states that, "It would be a mistake to infer . . . that any one major is better than another in preparing students for the LSAT or, indeed, for law school itself."

2. What does statistical history tell us? Over the years, the following five majors were the most common among law school applicants: Political Science, History, English, Business, and Philosophy. A recent study shows that the following majors were most popular, in this order, over the last couple of years: Political Science, Psychology, Criminal Justice, English, History, Economics, Philosophy, and Sociology. Be aware, however, that this list is just based on the number of accepted applicants; it provides no indication as to if or how these majors actually prepare you for law school or how successful these majors were in law school. This same study, for instance, shows that the average LSATs for some of the more popular majors are lower than others on down the list.

3. What is the consensus among prelaw advisors? Most advisors would likely tell you to:

Consider your heart: think about selecting a major that you enjoy or even love because you are more likely to perform at a higher level if you are doing something you like;
Consider being practical: think about selecting a major that will provide you with optional career opportunities in the event you decide NOT to attend law school.

In either case, fill out your coursework with classes that will provide you with a well-rounded general or liberal arts education. Take courses that help you understand the world in which the law operates in this country. We live in a nation with a particular political and legal system. As such, you would be wise to take courses in American government and politics and American history. We also live and work within a particular economic system of liberal capitalism. Take courses in economics and basic business areas such as finance, real estate, and insurance to help you understand this system.

And, remember that lawyers deal with a particular species in their work: human beings. The better able you are to understand human nature, the better off you'll be as an attorney. So, take foundational courses in psychology, sociology, literature, philosophy, religion, anthropology, and regional studies. Take courses that enhance your sensitivity to issues of ethnicity and gender. In short, take courses that help you understand what it means to be a human in today's society.

Also, consider courses that enhance specific skills in writing (most of your law school exams will be in essay form) and public speaking. Consider joining a debate, moot court, or mock trial team. Take a course in logic, if you can, for the LSAT is grounded on notions of intellectual reason. And, finally, take at least one course that requires you to read legal cases, perhaps within the departments of History, Political Science, Philosophy, Business, or Criminal Justice. That's what you'll be doing in law school and as a lawyer: reading cases. If reading cases bores you or leaves you feeling faint, then you might want to reconsider the idea of law school.

I'll close this section with a story: one of my friends in law school majored in genetics. We thought he was in the wrong place in law school. Today, he is an intellectual property attorney who owns a company that is, among other things, attempting to develop a vaccine for the coronavirus. In other words, a combination of a law degree and one of those degrees that is not listed above can produce an interesting, rewarding, and lucrative career. Don't be afraid to apply to law school if you are an engineering, art, chemistry, or dance major, if you are truly interested in the law.

There is one very important exception to the advice offered above. If you have any interest whatsoever in preparing to work as a patent attorney, you should know that the patent bar has specific requirements for undergraduate preparation. Generally speaking, you will need to major in engineering or one of the sciences. For information on the patent attorney requirements, contact your pre-law advisor.
Alumni
Contact Tim Garrison

Tim Garrison also welcomes inquiries from Clemson alumni and is happy to advise them on their plans. Alums should contact him at his email address for an appointment or call 864-633-9406.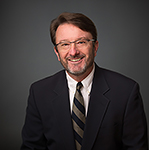 Tim Garrison
Pre-Law Advisor
College of Arts and Humanities
College of Arts and Humanities | 108 Strode Tower, Clemson, SC 29634