Exemplary Experiences
Clemson University's Department of Industrial Engineering ranks in the top 20 for its exemplary educational experiences, top talent, and award-winning students and faculty who encourage the leaders, innovators and entrepreneurs of the future.
The IE department is incredibly proud of our alumni and current students, and the future looks even brighter. With continued growth in our student body, staff and faculty, top-notch educational facilities in Freeman Hall, and interdisciplinary research opportunities that its faculty have secured, IE has become a premier destination for students and researchers worldwide.
"Clemson IE is committed to advancing state-of-the-art industrial engineering research and degree programs. Our innovative and challenging curricula are designed to meet the ever-increasing global demand for industrial engineering graduates."
KEVIN TAAFFE, DEPARTMENT CHAIR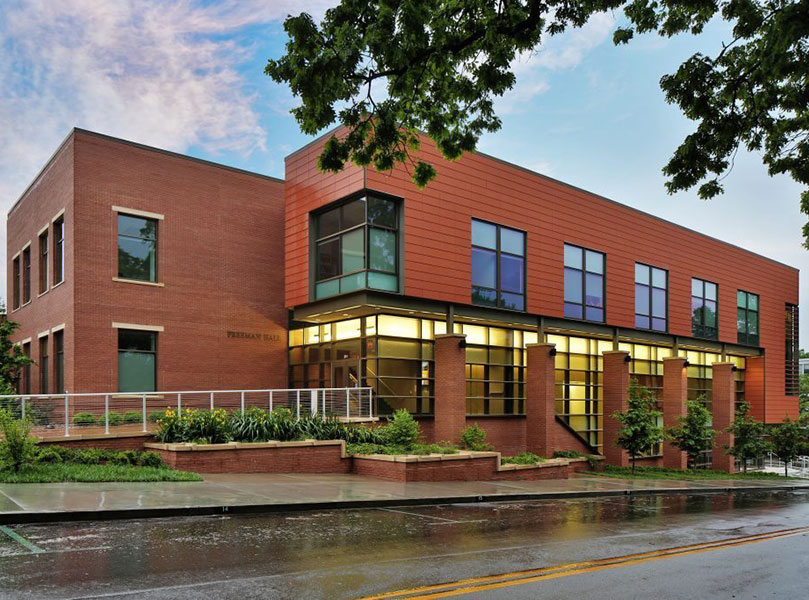 Global Impact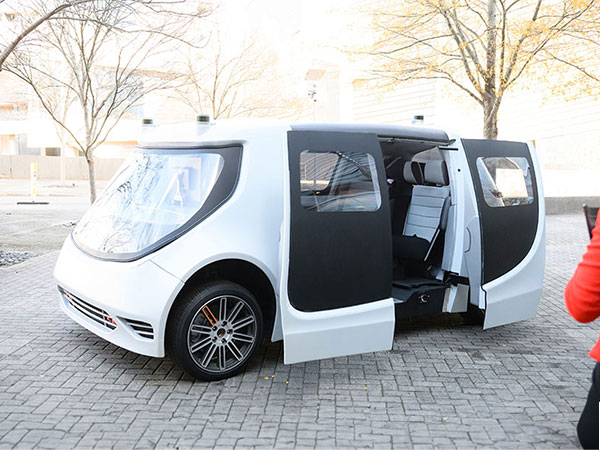 Grand Challenges
Clemson's IE program has substantially increased its research profile. With continued investments in personnel and facilities, it is becoming firmly established as a top destination for industrial engineering research and education. Clemson researchers are now responsible for groundbreaking studies in today's foremost engineering challenges in supply chain and logistics, healthcare, manufacturing, transportation system design, information technology, automotive engineering, national security, and finance.
Our graduates can be found anywhere from large consulting companies to entrepreneurial startups, from production to healthcare to defense industries, and in academic careers that span the globe. Our faculty contribute to their success by emphasizing the development of student strengths in basic industrial engineering knowledge; the use of industrial engineering tools; problem-solving; computer skills; communication; and teamwork.
Our Research
Beyond the Classroom
Career Outlook
Industrial Engineering is concerned with the design, improvement, and installation of integrated systems of people, information, equipment, and energy. Our students enjoy excellent job placement opportunities in rewarding fields. As a result, the demand for IE at Clemson has reached unprecedented levels. Our multifaceted and integrated education underscores the philosophy that students must be well-rounded individuals capable of working in diverse, interdisciplinary teams.
A broad array of companies pursue students graduating with an IE degree after graduation. Our students have won Fulbright scholarships and fully-funded doctoral fellowships around the country and are competitive for national awards, such as those sponsored by major professional societies.
Operations and Supply Chain
Information Engineering
Computer Systems Design and Development
Quality and Health Care Analyst
Production Management
Sales and Marketing
Research and Development
#16 
Academic
Department Ranking
Industrial Engineering ranks 16th in the nation overall and 11th among public universities by U.S. News World.
Excellence in Hands-on
Professional Development
Clemson's Center for Career and Professional Development consistently rates high nationally for career services, internships, and co-op opportunities.
Career Services
Research concentrations include optimization, statistical modeling, stochastic modeling, task analysis, naturalistic decision making, and resilience engineering.
Academic Enrichment | Exceptional Research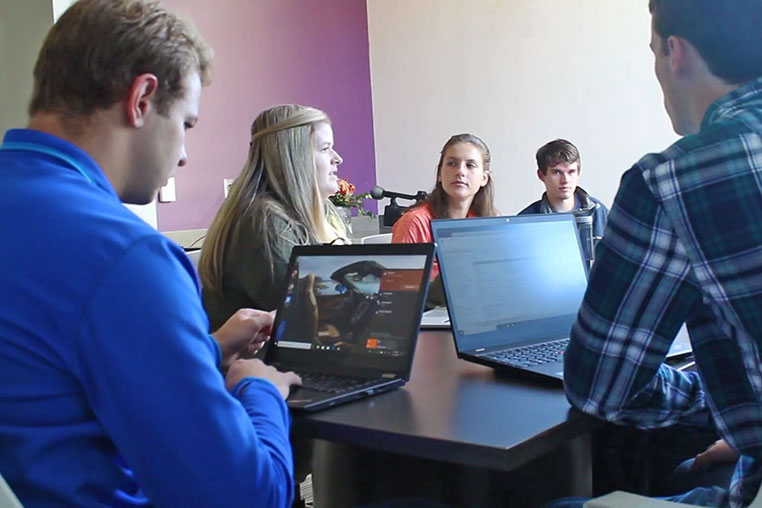 Find Your Path
Student Discovery
A project started as a result of looking out a window from Freeman Hall set students on a semester-long journey of increasing the efficiency of the Chick-Fil-A restaurant on campus. Working with a professor, students applied operations research and simulation modeling learned from the classroom to find optimum solutions to address wait times and production scale in a real-world model. The group collected data from the restaurant and looked at such things as production times, wait times, and how many staff were working in each area.
For other ways to get involved in research, Clemson's Creative Inquiry allows students to take on problems that spring from their own curiosity.
---
Industrial Engineering Academics

IE Academic Majors

| Programs | B.S. | M.S. | MENG | Ph.D. | Options |
| --- | --- | --- | --- | --- | --- |
| Industrial Engineering | X | X | X | X | |
| Systems Engineering | | | X | | X |
| Departmental Honors | | | | | X |
| B.S. to M.S. Track | | | | | X |
| Certificates | | | | | X |
Clemson IE enjoys a new addition to its primary academic building, Freeman Hall, allowing all of our faculty, staff, and academic advisors to be in a single location for easy access. Freeman Hall accommodates students with many study areas, a student conference room and a large student lounge.
Investigating the Human Factor
Applying Biomechanics and Ergonomics to the Workplace
The National Science Foundation visited the CU-ICAR campus and met with Dr. Srinivasan. Part of the day was spent showcasing the CU-ICAR Exoskeleton Lab, which houses equipment such as a motion capture system, force plates and walkways, an isokinetic testing and rehabilitation system. Much of this research helps investigate the human factor when using such things as exoskeletons to reduce fatigue and injuries for surgeons, nurses, and other surgical team members.
Investments in personnel and facilities have helped attract some of the globe's top industrial engineering faculty to Clemson. They are tackling some of the foremost challenges in engineering and are having an impact in industries that range from transportation and manufacturing to healthcare, public policy and consulting.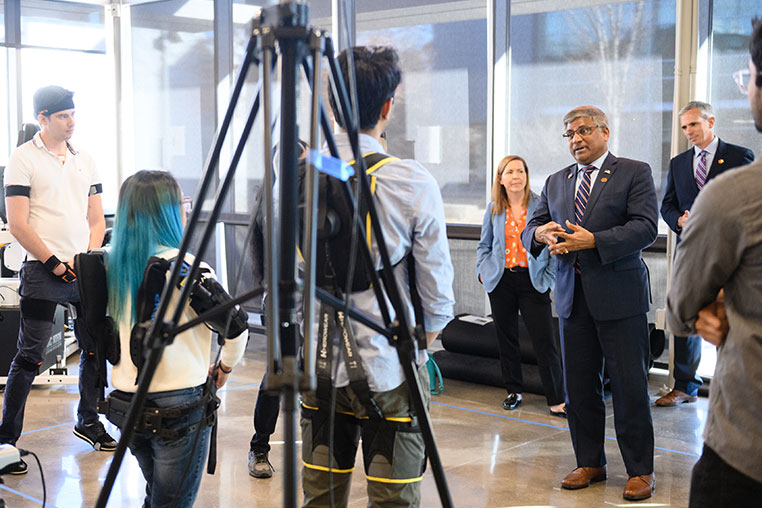 Faculty Excellence
Award-Winning Educators
Innovation, Excellence, Communication, Integrity, Vibrancy - We endeavor to turn creative ideas into solutions that generate value and benefit society.
Industrial Engineering is currently at an all-time high for tenure-track faculty, undergraduate, and graduate student enrollment. Clemson's IE faculty team features experts in operations research, human factors, simulations, and production systems. They teach courses at all curriculum levels, and our student body of roughly 500 undergraduates find the IE faculty accessible and committed to their learning experience.
Department of Industrial Engineering
Department of Industrial Engineering | Freeman Hall, Clemson, SC 29634