Dr. Kevin Taaffe - Chair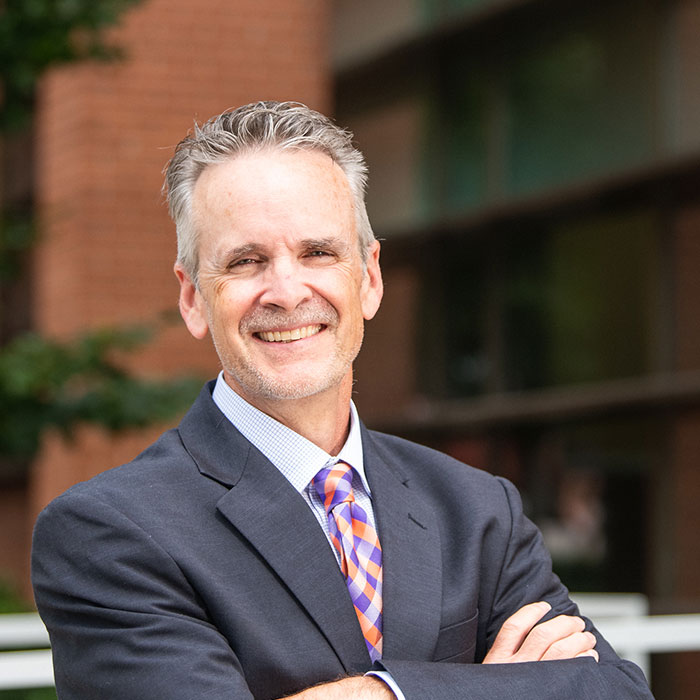 Kevin Taaffe, Harriet & Jerry Dempsey Professor and Chair of the Industrial Engineering Department, joined Clemson as an assistant professor in 2004. He brings three decades of industry and academic experience to the position. Taaffe's research interests include the application of simulation and optimization in healthcare, production and transportation logistics, with much of his most recent research centered on applying industrial engineering techniques and analysis to healthcare. He holds a Master of Science in Industrial Engineering from the University of Illinois Urbana-Champaign and a Ph.D. in industrial systems and engineering from the University of Florida.
Received Collaboration Award in 2018 for research conducted on operating room procedures
Member of IISE, serving in several roles, including faculty advisor to the Clemson chapter, region vice president and vice president of student development
Selected to receive the Fellow Award from the Institute of Industrial and Systems Engineers (IISE), an honor that puts him in the highest class of IISE membership
Work includes 58 refereed journal publications, six book chapters and 50 refereed conference proceedings
Research funded by various federal agencies, including the National Science Foundation, the National Institute of Health and the Agency for Healthcare Research and Quality
Taaffe Profile
Meet Our Faculty & Staff
The Department of Industrial Engineering has over 20 full-time faculty members, with continued growth expected over the next few years. We have a student population of more than 500 undergraduate students, 125 M.S. students, and 40 Ph.D. students. Furthermore, our online Master of Engineering (MEng) program has over 80 enrolled students.