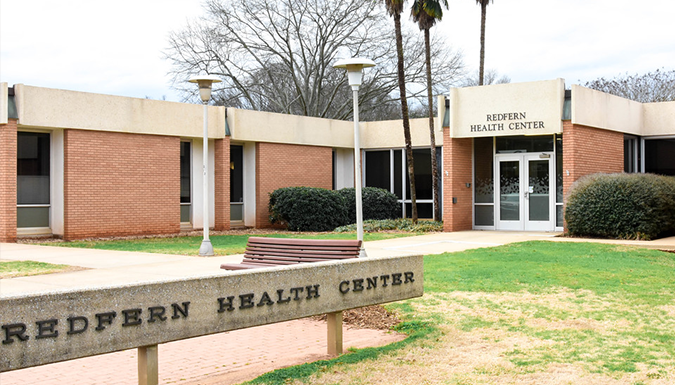 Student Health Services
Student Health Services is an integrated, outpatient organization comprised of three divisions: Medical Services, Counseling and Psychological Services (CAPS), and Healthy Campus.
Read the SHS Brochure
Mission
Student Health Services strengthens Clemson University by providing quality medical and mental health care, public health leadership and initiatives that enhance the academic success of our students and promote the health, safety and well-being of the campus community.
Vision
Student Health Services strives to be an innovative health care system providing integrated quality services that are responsive to the needs of the University community.
Student Health Services is committed to quality health care and patient safety. Receiving accreditation from The Joint Commission is an external sign of our commitment. The Joint Commission is the highest level of health care accreditation — the gold standard by which all health care accreditation is measured. Student Health Services is the only The Joint Commission-accredited center in South Carolina.
We chose to be reviewed by The Joint Commission because it stands for quality health care and patient safety; so do we. It sets high standards of care and evaluates health care organizations against those standards.
Other recognitions include accreditations by the American Psychological Association for our doctoral internship program and the Commission on Office Laboratory Accreditation for our laboratory.
Healthy Campus Purpose Statement
Healthy Campus strives for Clemson University to be a national model of health, safety and sustainability and for our students to experience a way of life at Clemson University that contributes to their lifelong health and well-being. Healthy Campus achieves this by providing exemplary:
Leadership and advocacy for public health policies and structures intended to improve health
Engaged learning activities – creative inquiry teams, internships, class projects
Partnerships and networks of collaborators to achieve Healthy Campus objectives
Population-level interventions
Student Health Services
Student Health Services | Redfern Health Center, 735 McMillan Road, Clemson, SC 29634