MFA 50th Anniversary Celebration
As Good as Gold: 50 Years of the MFA at Clemson
Clemson MFA Program 50th Anniversary Art Exhibition

Part I
September 6 – October 31, 2023
M - Th, 9 a.m. - 4:30 p.m.
Reception – Friday, Sept. 29, 5-7 p.m.
Lee Gallery

Part II
September 6 – October 31, 2023
M - F, 1 - 5 p.m.
Reception – Thursday, Sept. 28, 5:30-6:30 p.m.
Brooks Center for Performing Arts - Lobby Area

Part III
January 26 – March 8, 2024
M - Th, 9 a.m. - 4:30 p.m.
Reception – Friday, Jan. 26, 5-7 p.m.
Lee Gallery
Clemson's MFA program celebrates 50 years Article

Clemson's MFA program celebrates 50 years

Clemson University's Master of Fine Arts program is celebrating a half-century of art and learning with a three-part exhibition featuring a wide variety of art from its graduates and receptions featuring reflections from notable alumni and supporters of the MFA program.

"Celebrating the 50-year anniversary of our MFA program in visual arts fills me with immense pride and excitement," said Kathleen Thum, associate professor and MFA graduate program coordinator. "This milestone allows us to honor and witness the incredible successes of our alumni, achieved over five decades, while also looking forward to the promising future ahead."

The MFA program was created in 1970 with a single student in the Department of Visual Studies, the predecessor to the Department of Art. Fifty years later, it boasts more than 250 graduates. READ MORE

View Exhibition and Reception Photos

 

Thank you for joining us for our fall receptions commemorating the five decades of the MFA Program. Click here for photos.

Join us as we continue to honor the Clemson Visual Arts community's remarkable journey and showcase the works of our MFA Alumni in the Lee Gallery and the Brooks Center until October 31.

MARK YOUR CALENDAR for the next exhibition and reception!
🎨 Part III
🗓️ Spring 2024 / January 26 – March 8, 2024
🕘 M-Th, 9 a.m. - 4:30 p.m.
📍 Lee Gallery
🎉 Reception: Friday, Jan. 26, 5-7 p.m.

You won't want to miss these extraordinary exhibitions celebrating half a century of creativity and inspiration.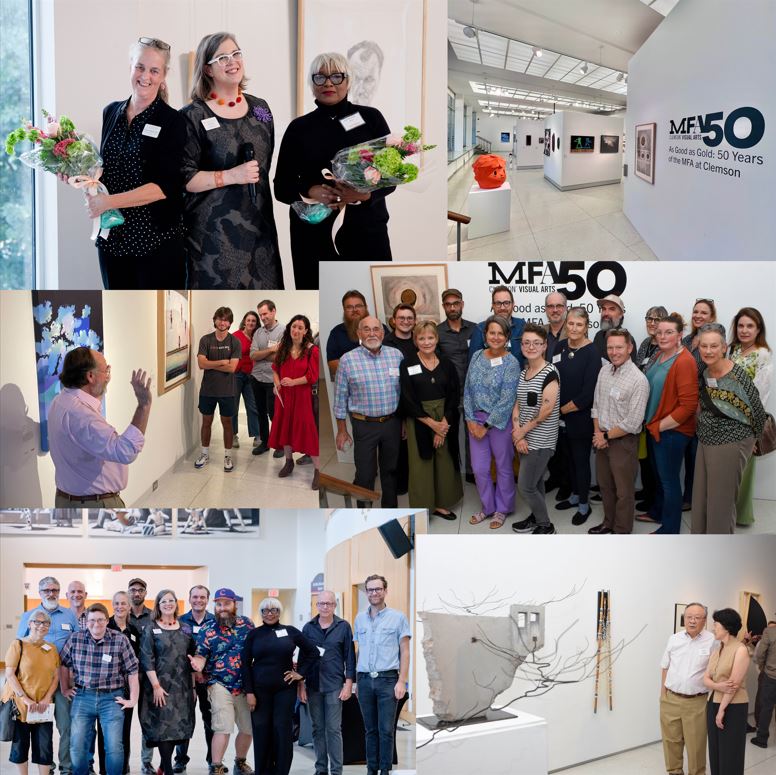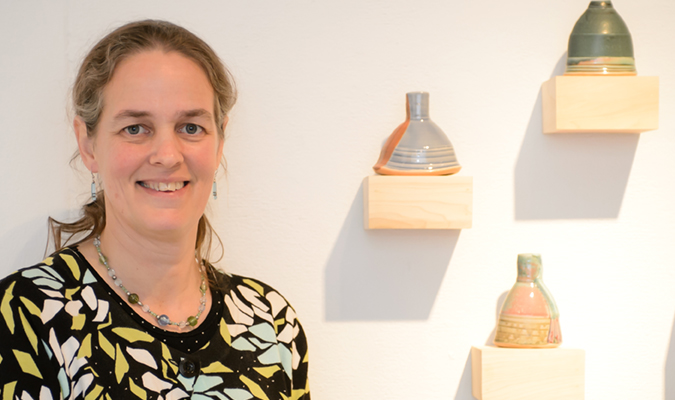 Denise Detrich
Lee Gallery Director
Questions? Contact Lee Gallery Director, Denise Woodward-Detrich woodwaw@clemson.edu
Contact Info
Department of Art
Department of Art | 2-121 Lee Hall, Clemson, SC 29634