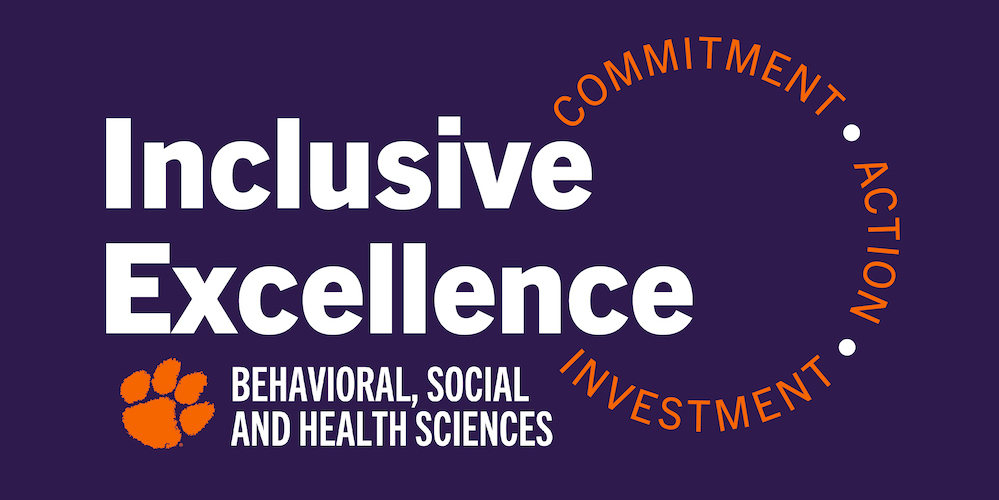 The College of Behavioral, Social and Health Sciences is committed to a culture of inclusion and equity. This commitment informs our teaching, research, and outreach both within the state of South Carolina and beyond as our students, staff and faculty strive to enhance opportunities for all as we work to build people and communities.
Among our efforts in inclusive excellence have been our Inclusive Excellence Lecture Series (see below) and our Inclusive Excellence Learning Plans, which provide training opportunities for faculty and staff.
Learning Plans
"Honoring Cultures by Understanding Bias" - Fall 2021
"Creating Inclusive Cultures." - Spring 2021
Inclusive Excellence Leadership
Inclusion Ambassadors

Departmental Inclusion Ambassadors serve as a point person for each department to lead or facilitate initiatives related to inclusive excellence including curriculum reviews, professional development opportunities, recruitment and retention, and other activities designed for the department to meet its goals related to equity, diversity, and inclusion.
Harmful Effects of Discrimination: College and Beyond
April Lecture of the 2021-2022 Inclusive Excellence Series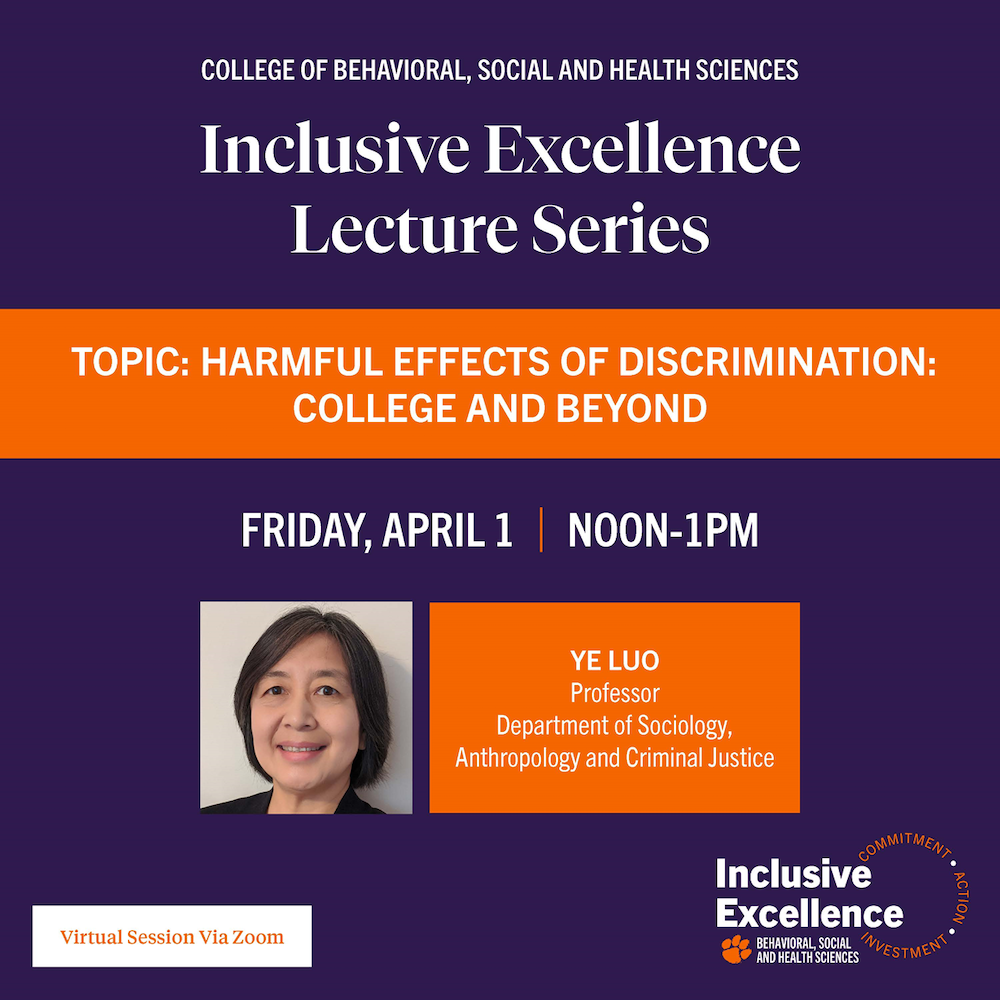 2021 / 2022 Inclusive Excellence Lecture Series
2020 / 2019 Inclusive Excellence Lecture Series
The Disruption of Play for Black Youth
Corliss Outley, Ph.D., Professor, Parks, Recreation and Tourism Management, and Harrison Pinckney, Ph.D., Assistant Professor, Parks, Recreation and Tourism Management
From Radical Cheerleaders to the Equal Rights Amendment: Feminism and LGBTQ Movements in South Carolina
D. Travers Scott, Ph.D., Professor, Department of Communication
Pediatric Disparities, COVID-19, and Influence of Current Public Policies
Sarah Griffin, Ph.D., Professor, Public Health Sciences, and Dr. Kerry Sease, Medical Director, Bradshaw Institute for Community Child Health and Advocacy, Prisma Health
College of Behavioral, Social and Health Sciences
College of Behavioral, Social and Health Sciences | 116 Edwards Hall