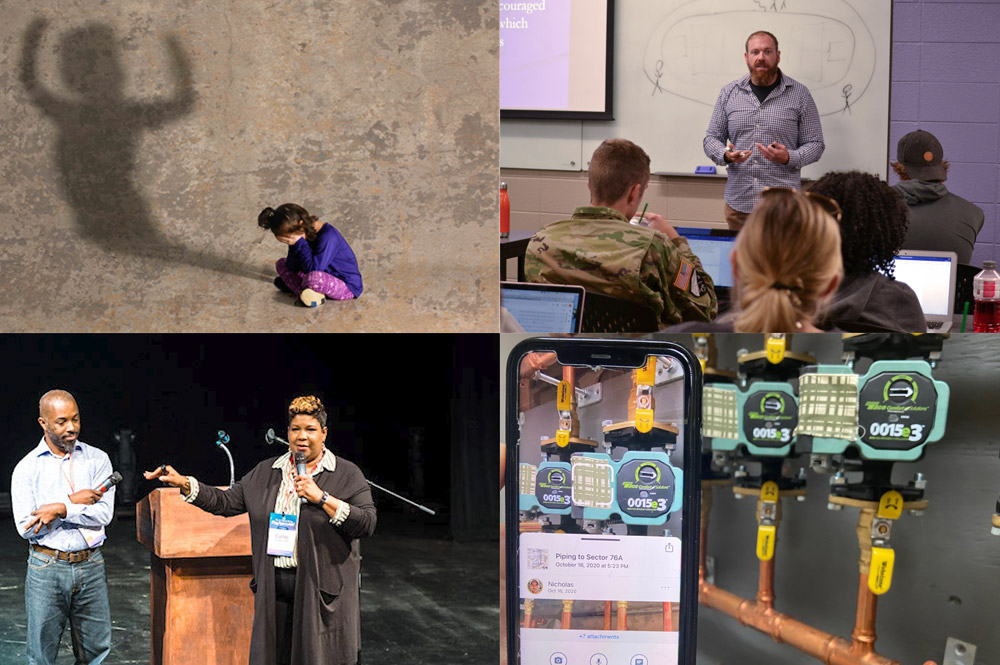 Research in the College of Behavioral, Social and Health Sciences builds people and communities at local, national and international levels. Our research supports the University's ClemsonFORWARD strategic plan by focusing on three of the innovation clusters: health innovation, human resilience, and sustainable environments. Our faculty link teaching and public service in their research, building partnerships within and beyond Clemson University.
Within CBSHS, we envision a culture of full engagement in research scholarship, as well as excellence in our graduate programs. The CBSHS Research Support Center facilitates this vision by collaborating with faculty to develop and submit competitive grant proposals.
Research Support Center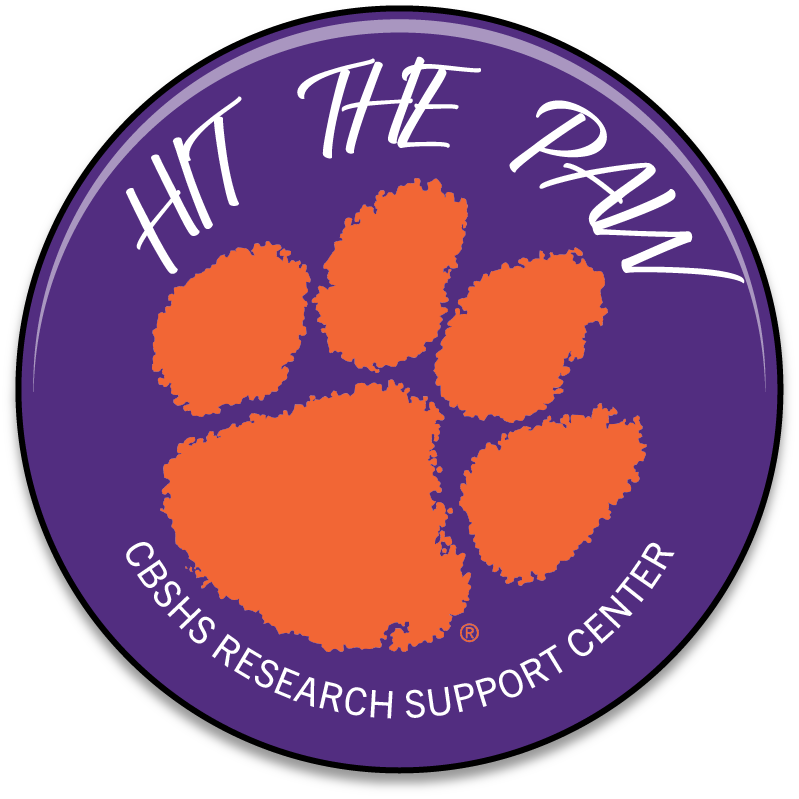 The CBSHS Research Support Center is a team of experts who provide guidance to faculty on how to submit a proposal, find funding opportunities, tailor a proposal to the sponsor's priorities - and much more.
The center works in the grant space in ways that help faculty develop and submit competitive grant proposals and increase research expenditures in support of the College's mission. We envision a culture of full engagement in research scholarship and graduate program excellence.
Get in touch with us if you are looking for funding opportunities, interested in pursuing a prestigious award, needing help coordinating a research team during proposal development, considering submitting a grant proposal, or just wanting to chat about your research directions!
Team Members

Mariah Meachum, M.S.
Research Development Specialist
mmeachu@clemson.edu

Mariah leads research development activities for CBSHS, assisting with collaborative team coordination, funding opportunity identification, and training program development. She also facilitates competitive grant proposal development for research faculty in the College. She has an M.S. degree in biology from the University of Mississippi and experience coordinating research of a highly productive team at Northwestern University.

Mike Bennett, MA
Support Center Manager
(864) 656-0110
Edwards Hall 403
mbenne4@clemson.edu

Mike manages the proposal development and submission activities for CBSHS. Mike has an M.A. degree in Business Administration from National University and a B.S. in Forestry from West Virginia University.

Ellen Saltzman, M.A.
Proposal Development Specialist
(864) 656-0219
Edwards Hall 435
saltzma@clemson.edu

Ellen provides dual support within the Research Support Center team, working both on research development and grant proposal processing. She joined the team in 2018 after a long career at Clemson in funded research and public service. She has a master's degree in economics from Clemson University and a bachelor's degree in economic geology and science and technology policy from Cornell University. Ellen is the author of numerous reports on state and local government finance (including education), tax policy and sustainable economic development.

Daniel Thrift, M.A.
Grants Coordinator
(864)-656-8937
Edwards Hall, Room 407A
djthrif@clemson.edu

Daniel works within the pre-award process for the CBSHS. His role is to assist in the preparation and submissions stage to ensure that research proposals are submitted in compliance with Clemson University policies, as well as with granting agency requirements. He joined the team in 2019 after completing a Master of Arts in history at Clemson, from which he also received a Bachelor of Arts in history.

Lauren Vance, B.S.
Grants Administrator
(864) 656-4305
Edwards Hall 403A
lpvance@clemson.edu

Lauren serves as the University contact with sponsoring agencies in the negotiation of award agreements and acts as the liaison with Grants and Contracts Administration in processing the award for account set up. She has a B.S. degree in sociology with an emphasis in criminal justice from Lander University and a paralegal certificate in business transactions. She joined the team after 15 years of working in the legal field.

Holly Gillespie, M.S.
Research Associate
(864) 656-9882
Edwards Hall 452
hpgille@clemson.edu

Holly assists with a variety of tasks, facilitating both research development activities and research administration in CBSHS. She joined the team in 2022 after earning a M.S degree in social science from Clemson University.
CBSHS Research Services
The CBSHS Research Support Center can help you through each stage of the pre-award process, from research development to award acceptance. Find out more about our services during each of these stages below!
Research Development
Provide training opportunities
Discuss strategic pursuit of funding
Find funding opportunities
Setup personalized SPIN account
Research team coordination
Proposal Development
Provide feedback to align proposal narrative with funding opportunity guidelines
Support the production of proposal elements (e.g., biosketches, facilities and other resources, current & pending research, letters of support)
Review and edit the research plan for flow, grammar, and required formatting
Track and assemble multiple proposal elements
Assist with production of visuals and tables
Assist the PI with coordinating large teams during proposal development
Proposal Submission
Assist faculty with review of proposal requirements
Develop proposal budgets and budget justifications
Ensure that proposal documents are compliant with sponsor requirements
Route proposals for internal approvals prior to submission to sponsor
Submit proposals to sponsor
Award Negotiation and Acceptance
Review proposed award document
Ensure terms and conditions are acceptable to the University
Consult with Clemson offices to identify and resolve issues in award document
Prepare alternate terms and negotiates with sponsor
Coordinate award acceptance process
College of Behavioral, Social and Health Sciences
College of Behavioral, Social and Health Sciences | 116 Edwards Hall