Building Healthy Communities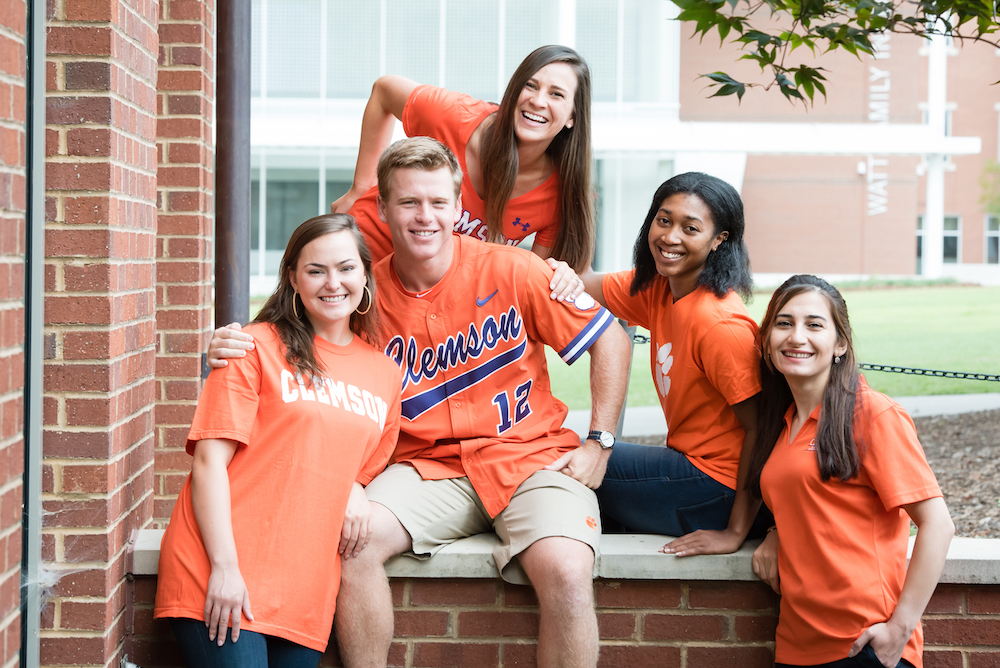 Building Healthy Communities is a college-wide initiative to improve community health and well-being in South Carolina by focusing on the 5 areas of the social determinants of health.Through scholarly engagement, research, and student learning opportunities CBSHS works to improve lives through youth development and education access, social inclusion and community well-being, food security and the built environment, rural economic development, and access to health services.
The initiative involves these priority programs:
Clemson Food and Nutrition Security Initiative, a partnership with other Clemson colleges to address poverty, economic development and hunger in rural communities through food security initiatives
Clemson Rural Health, an outreach effort that addresses health care access and health disparities
Oconee Memorial Hospital-Clemson CBSHS Partnership on Aging, a partnership with Prisma Health Oconee Memorial Hospital to open an aging center in the Upstate
CBSHS Land-Grant Local Food Systems Solutions, a program to improve health and economic outcomes through food-focused curriculum, research and programs
Race, Ethnicity, Youth and Social Equity Collaboratory, which conducts research about the influence of social inequalities and social injustices on the development of racialized and ethnitized youth populations
Public Opinion Research and Outreach through the Social Media Listening Center, which helps organizations gauge and share information about important social and political happenings
Youth Development Programs advances the knowledge and skills of leaders of youth-serving organizations to better address the needs of youth, families, and communities.
Initiatives
If you are interested in or actively pursuing research in any of the elements of food systems, FoodFORWARD is for you! The FoodFORWARD 2022 research symposium will be held Friday, March 11, at the Watt Family Innovation Center from 8:30 a.m. - 5 p.m. The day will include expert speakers, collaborative table talks, poster presentations and a reception featuring local food providers on the Watt Center rooftop.
---
College of Behavioral, Social and Health Sciences
College of Behavioral, Social and Health Sciences | 116 Edwards Hall