Building Healthy Communities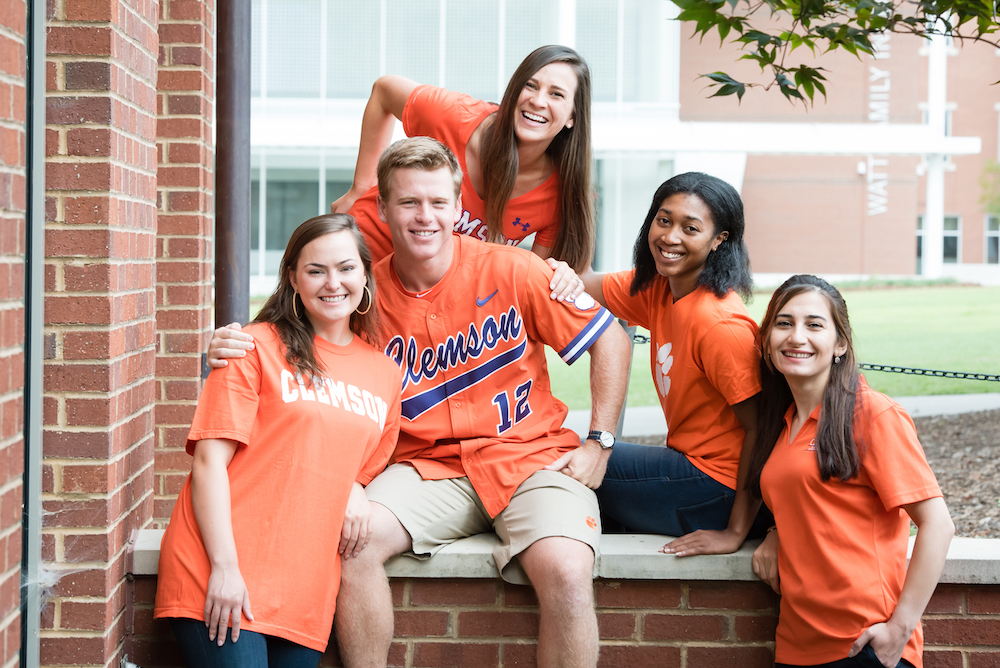 Building Healthy Communities is a college-wide initiative to improve community health and well-being in South Carolina by focusing on the 5 areas of the social determinants of health. Through scholarly engagement, research, and student learning opportunities CBSHS works to improve lives through youth development and education access, social inclusion and community well-being, food security and the built environment, rural economic development, and access to health services.
The initiative involves these priority programs:
The Center for Research on Health Disparities helps develop, advance and disseminate research on population health and health disparities.
Clemson Food and Nutrition Security Initiative, a partnership with other Clemson colleges to address poverty, economic development and hunger in rural communities through food security initiatives
Clemson Rural Health, an outreach effort that addresses health care access and health disparities
Oconee Memorial Hospital-Clemson CBSHS Partnership on Aging , a partnership with Prisma Health Oconee Memorial Hospital to house the Institute for Engaged Aging.
CBSHS Land-Grant Local Food Systems Solutions, a program to improve health and economic outcomes through food-focused curriculum, research and programs
Race, Ethnicity, Youth and Social Equity Collaboratory, which conducts research about the influence of social inequalities and social injustices on the development of racialized and ethnitized youth populations
The CBSHS Social Determinants of Health in Persistent Poverty Counties Initiative brings together researchers, students, practitioners, and community partners to create a learning community that shares and identifies key projects aimed to alleviate poverty in persistently poor regions through research and praxis.
Public Opinion Research and Outreach through the Social Media Listening Center, which helps organizations gauge and share information about important social and political happenings
Youth Development Programs advances the knowledge and skills of leaders of youth-serving organizations to better address the needs of youth, families, and communities.
The CBSHS One Health Initiative, through multi-disciplinary research and outreach, CBSHS supports the CDC One Health model that "recognizes the interconnection between people, animals, plants, and their shared environment." Through research, teaching, and service, CBSHS is developing an area of One Health expertise that will support and enhance these efforts through collaboration with the new Clemson University College of Veterinary Medicine.
CBSHS Health Outreach and Research Initiatives
College of Behavioral, Social and Health Sciences
College of Behavioral, Social and Health Sciences | 116 Edwards Hall