Youth Development Leadership, M.S. (Non-thesis, Online)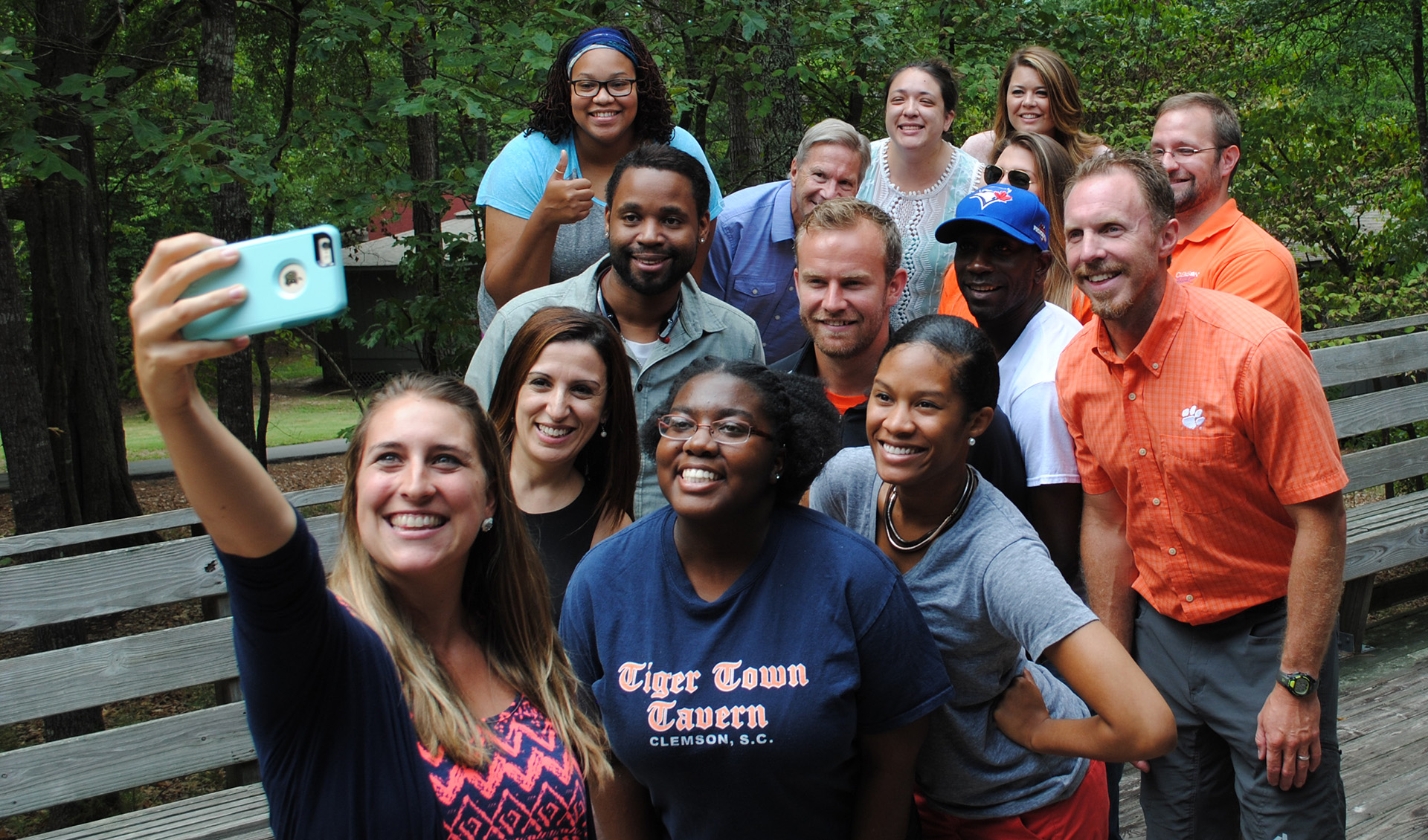 "It was really interesting to see with each new class, whether it be the foundations of youth development to statistics to grant writing, how easy it was to implement the skills that I was learning in class to my day to day duties."

Avriel Burlot

Family Services Coordinator

Nuestros Pequeños Hermanos
Gain the competencies, knowledge and skills to help young people develop into healthy, competent, coping and contributing citizens. The online, non-thesis master's degree program in Youth Development Leadership prepares students to address issues facing youth in the context of family and community with an emphasis on positive outcomes through a dynamic learning environment.
Student Testimonials and E-Portfolios
Jennifer Wolfe
M.S. in Youth Development Leadership
I am a graduate of Clemson's YDL program. I am a full-time high school English teacher with the hope of one day working full-time in camp ministry. My husband and I live in northeast Ohio with our son Micah. The Youth Development Leadership program helped me form a bridge between education and the camp world and gave me the skills to passionately pursue the next steps in my career. Being a part of the YDL cohort allowed me to form the most incredible relationships and contacts with youth professionals all over the country. We built a bond where we could challenge each other, make each other laugh, and lift each other up throughout the program; it was such an amazing experience and I know I'll have these people in my corner forever. I am so proud of the work I completed in the YDL program and the way I was able to showcase various assignments in my ePortfolio. Enjoy!
View Jennifer's eportfolio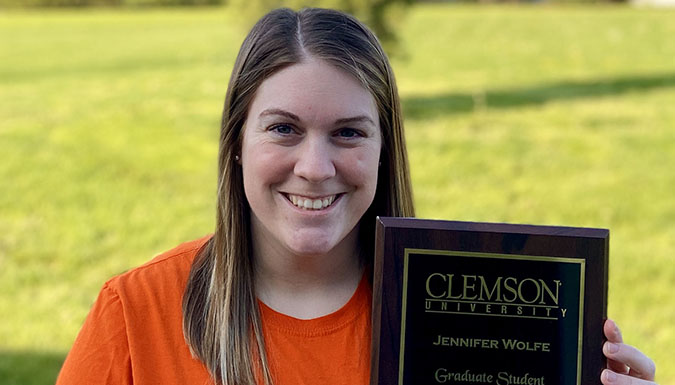 Sharice Johnson
"I am a proud graduate of Clemson's Youth Development Leadership program.
As an after school programs leader for twelve years, I needed to take the next step to develop professionally. When I found the YDL program, I couldn't believe there was a program tailored specifically for my career path. The courses were perfectly suited to prepare students with the skills needed in the youth development field. The program validated my passion to lead and sparked my enthusiasm to positively impact our future leaders. Every step of the way, I felt supported by the professors and the cohort. The professors cultivated a dynamic program – educating us on best practices that we could implement immediately in our work. Joining a cohort of other compassionate like-minded leaders, made the experience more incredible than I could have expected. I now have a network of YDL professionals that I can reach out to for resources and to share experiences.
The program empowered my confidence and set me a part professionally. I have gained national recognition awards as a champion for youth programs, community woman of the year, woman of influence, and Clemson's YDL most prestigious award – the Lawrence R. Allen Professional Contributions to the Field of Youth Development Leadership. Additionally, the YDL program prepared me for management opportunities as I serve on nonprofit board of directors and advisory boards. One year after completing the program, I was promoted to an administrator role created to train educators on social and emotional learning practices to better equip them to engage with young people. Simply put – this program has taken me to another level!"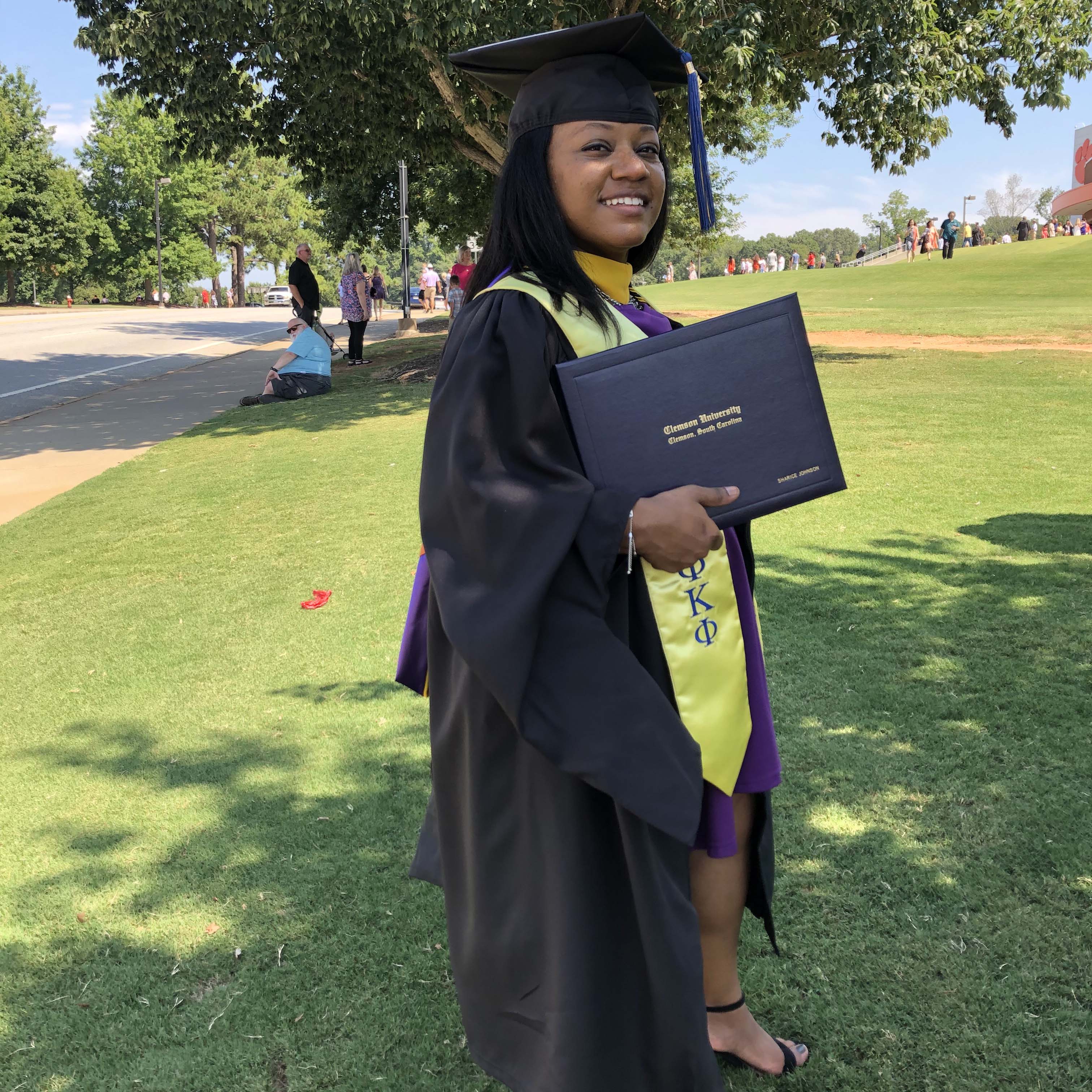 Department of Parks, Recreation and Tourism Management
Department of Parks, Recreation and Tourism Management | 170 Sirrine Hall