Learn a new skill for life.
The leisure skills program allows Clemson students to take a leisure or recreational course for one credit, while also helping them explore non-academic hobbies or career options. The program typically offers more than 150 learning options every semester in subjects such as dance, shotgun and other sports, yoga, fitness, outdoor recreation and first aid.
Leisure skills classes provide stress relief for students during the COVID-19 pandemic
Emily Turke, associate director for the leisure skills program on campus, said the classes give students an important opportunity to unwind from the stress of living through a pandemic. She said they have the added benefit of allowing students to learn something new while socializing with students, which she views as critical for students' mental health.
Read the story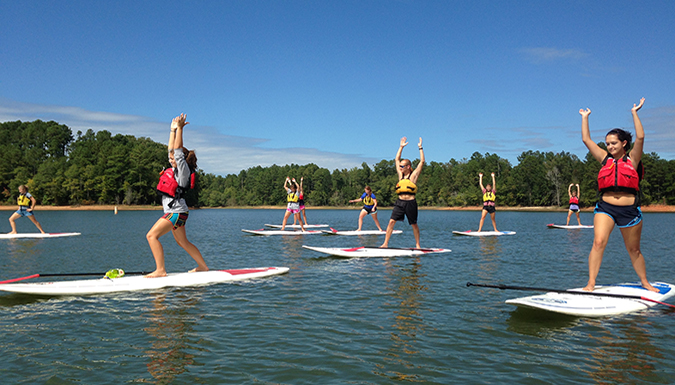 Clemson leisure skills program creates thriving fly fishing community
You often hear people say, "there's something in" Clemson's hills, but there's also something in its streams. That's where you'll find groups of Clemson University students casting flies when the weather's right.
Read more
Department of Parks, Recreation and Tourism Management
Department of Parks, Recreation and Tourism Management | 170 Sirrine Hall