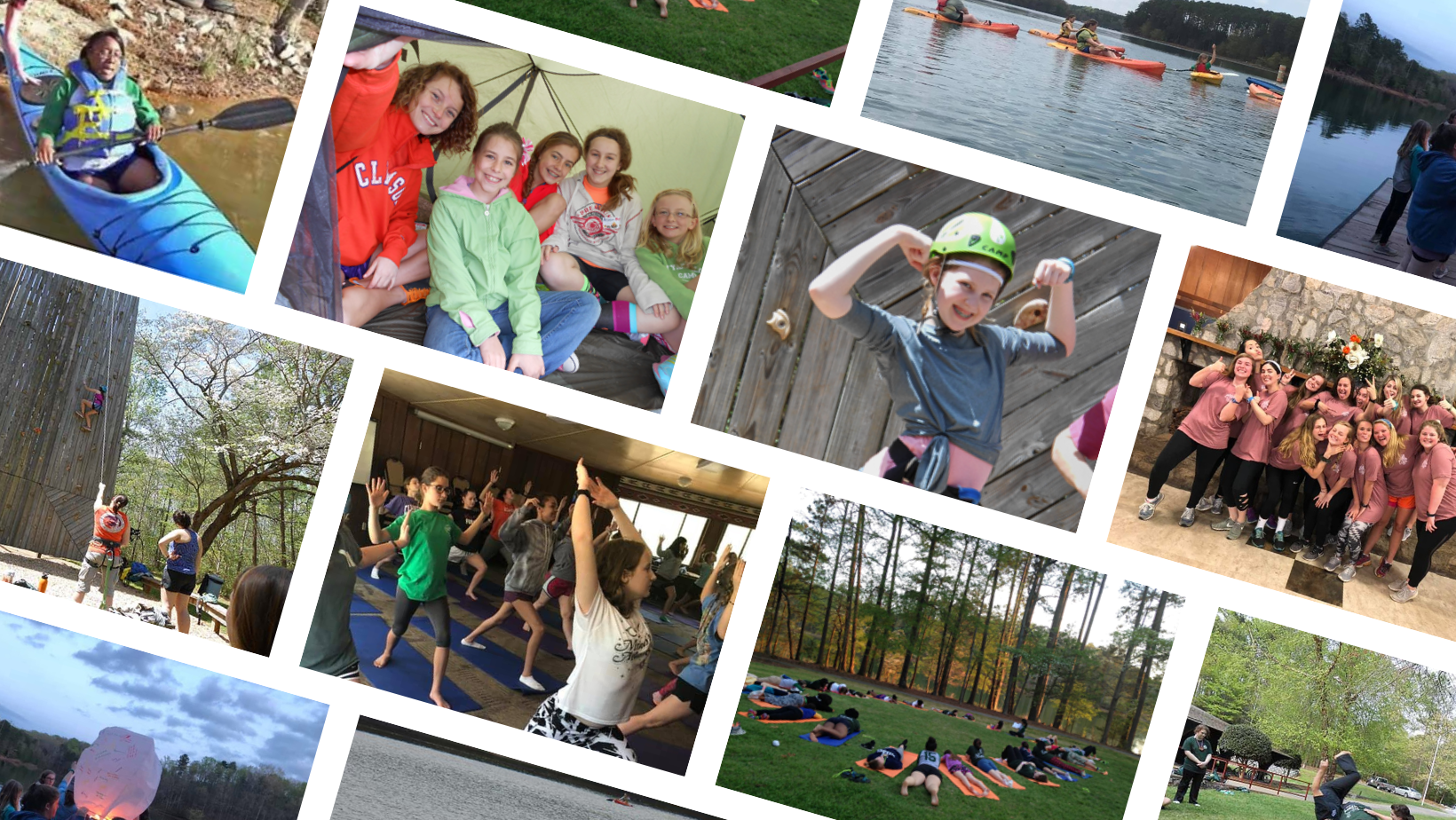 Dates for 2023 Finding Your Voice Camp: Mar 31 - April 2
About the program
Finding Your Voice is a safe place to provide adolescent girls with the opportunity to foster self-esteem, self-expression and self-efficacy by engaging in outdoor recreational activities and educational health seminars. It's a weekend camp open to girls in grades six to eight. This camp is free and includes meals and activities such as yoga, kayaking, self-defense and high ropes.
Camp Schedule

Schedules are still being determined.

COVID-19 Safety

2022 COVID-19 safety protocols will be dictated by current conditions at the time of camp.

2021 COVID-19 safety protocols: 

Campers will be placed into cohorts of 8 girls and 2 counselors
Cohorts will not do activities together unless wearing masks and practicing social distancing
Each camper will be provided a mask, but please come prepared with a mask at check-in.
Masks will be worn any time campers are indoors, are unable to social distance, or are near other cohorts.
Campers and staff will frequently wash their hands and use hand sanitizer.
Campers will need to complete a self-assessment symptom screening during the ten days leading up to camp- campers who do not have a completed symptom screening at drop off 

will not be allowed to attend camp.

Symptom screening will be conducted at camp when campers are dropped off in the mornings.
Staff are Clemson students who receive weekly COVID-19 testing. For Finding Your Voice, all staff will be required to have two negative COVID-19 tests within the last week.
Frequently touched surfaces/equipment will be cleaned and sanitized numerous times per day.
Activities will be held largely outdoors.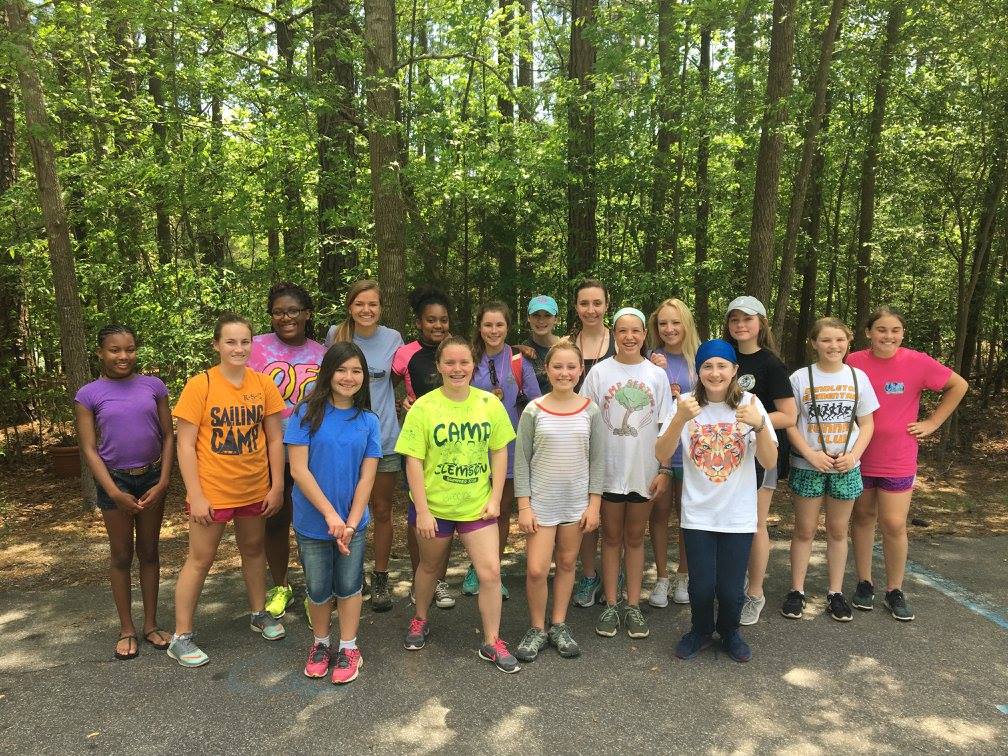 Registration
To register for Finding Your Voice Camp, please use our new online registration system. Because camp is offered free of charge, the first 40 completed registrations will have priority for registration purposes. The application link will open February 6, 2023. Please make sure you complete all sections. Upon completion of registration, you will receive an email confirming the status of your daughter's registration.
Location & Directions
Location
Clemson University Outdoor Lab
415 Charlie White Trail 
Pendleton, SC 29670
From I-85 North or South
Take Exit 19-B (Highway 76/28) towards Clemson.
Follow Hwy 76/28 for 7.5 miles.
After you pass Tri-County Technical College located on your right,take your first left onto West Queen Street (this is also the turn for the T. Ed Garrison Arena).
Follow West Queen Street for 2.5 miles.
The Outdoor Lab entrance is on the left
From Highway 123
Turn onto Hwy 76/28 East towards Anderson.
Follow Hwy 76/28 for 4 miles.
Turn right onto West Queen Street (this is also the turn for the T. Ed Garrison Arena).
Follow West Queen Street for 2.5 miles.
Department of Parks, Recreation and Tourism Management
Department of Parks, Recreation and Tourism Management | 170 Sirrine Hall