Parks, Recreation & Tourism Management, M.S.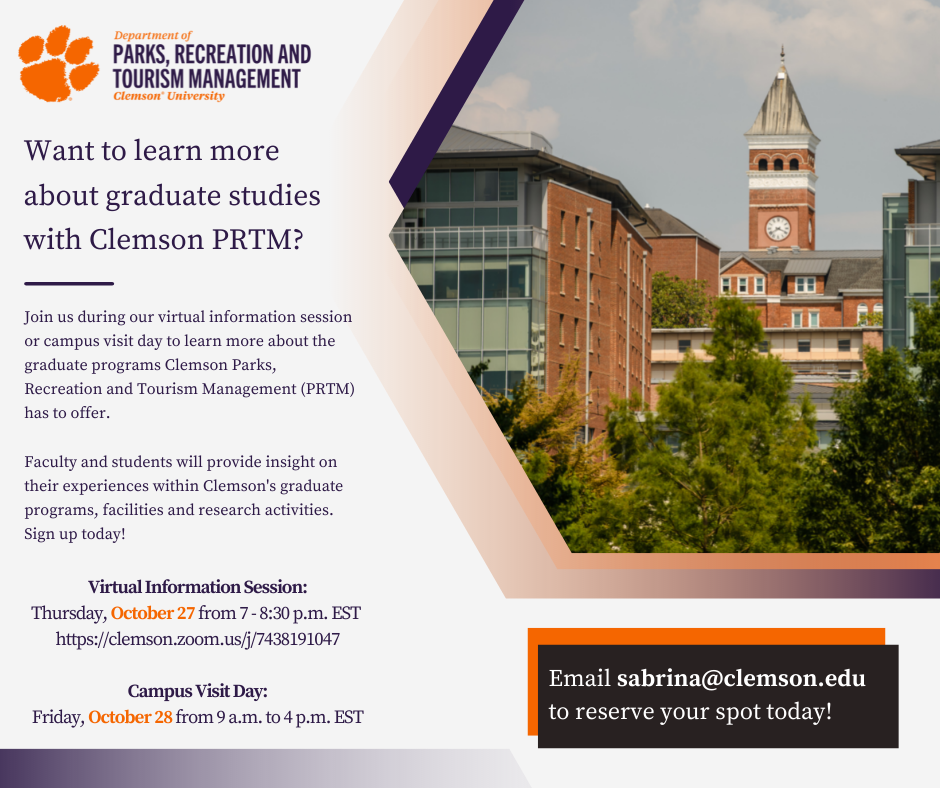 The Master of Science in PRTM (thesis) degree is designed for people planning to undertake doctoral study, work in research related positions in their chosen profession, or pursue administration positions in park, recreation and/or tourism agencies and settings.
Click here for more detailed information about Graduate Recruitment Day 2022. 
Given the current COVID-19 crisis and subsequent challenges related to standardized exams, our graduate programs will provide a GRE waiver process for all applicants for Fall 2023. GRE results can be submitted if they are available, however, prospective students are required to submit a 3-5 page double-spaced writing sample focused on a topic of their own choosing. This can also be a published paper, one that is under review or was written for a class.
Master's student keeps camp magic alive for children of front line COVID-19 workers
In Summer 2020, Clemson PRTM master's student Katie Thurson worked as part of the Powdersville YMCA team providing the Emergency Relief Childcare program for a limited number of children of front line workers during COVID-19. Thurson helped manage a daily team of between five and seven staff members and up to 36 children using increased health and safety protocols.
Read the Story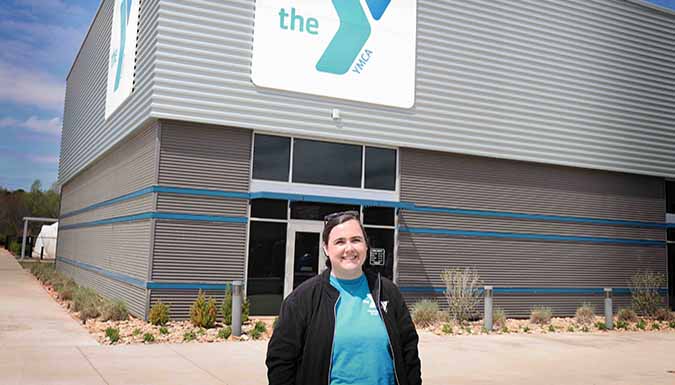 Department of Parks, Recreation and Tourism Management
Department of Parks, Recreation and Tourism Management | 170 Sirrine Hall