Goal
To help solve contemporary issues regarding bicycling knowledge, processes, and cycling-related systems,
To increase knowledge regarding bicycling's role in healthy, sustainable communities, and
To help communities and regions understand the potential role bicycle tourism may have in their economies.
Objective
To conduct research projects pertaining to bicycling knowledge, processes and cycling-related systems. Our research is not limited by physical boundaries, and we work to increase knowledge associated with the community, economic and social costs and benefits of bicycling within the local, regional and global areas.
Areas of Study
Bike sharing programs, bike-friendly cities and criteria, trail impact, the social, economic and cultural impacts of biking, factors that influence cycling, community and commuter relations and other areas where bicyclists interact with the community.
"Our team of multidisciplinary researchers strives to promote cycling holistically as part of community development and as a contribution to an area's quality of life."

Charles Chancellor

Director and Associate Professor

Bicycle Research Team, Clemson University
Resilience in motion
Clemson initiative builds confidence and community among youth through cycling
The Clemson PRTM Bicycle Research Team is working with Momentum Bike Clubs (MBC) to examine how MBC programming affects youth and mentors involved.
Read the story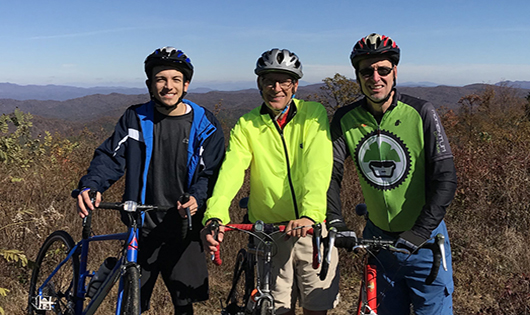 Department of Parks, Recreation and Tourism Management
Department of Parks, Recreation and Tourism Management | 170 Sirrine Hall