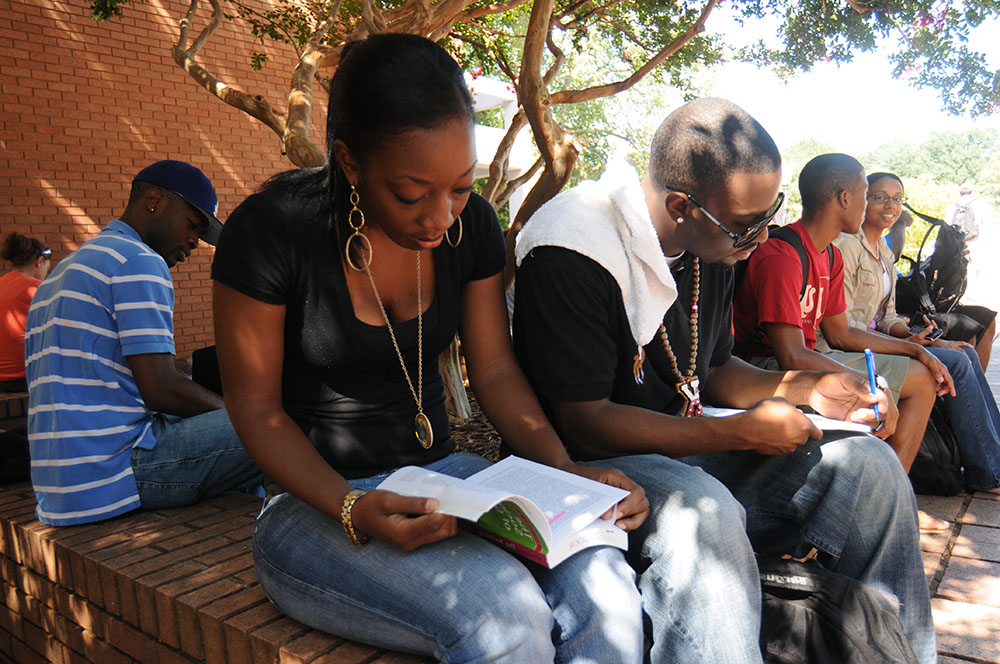 The College of Behavioral, Social and Health Sciences is committed to supporting the success of our students. From our Academic Advising Center to our student opportunities such as study abroad, we work tirelessly to provide rich experiences that will enhance your years at Clemson and prepare you for a bright, impactful future.
Family Educational Rights and Privacy Act Release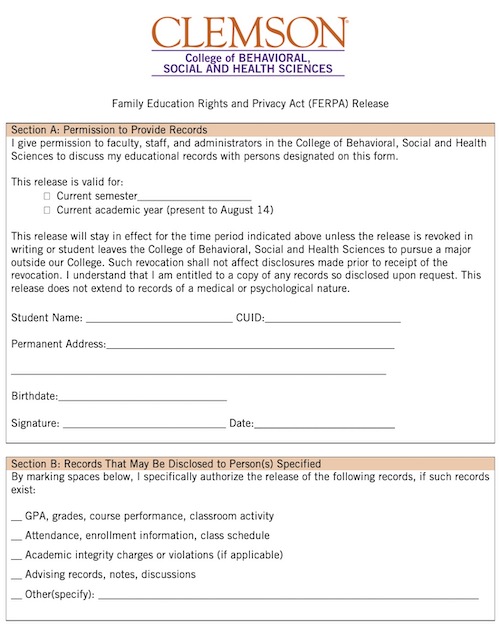 Instructions for Form Completion
Student should complete this form in its entirety.
Section C:

Background checks for employment must be completed by the clearinghouse. Please see Registrar Verifications.
We caution against open-ended purposes. It is in your best interest to be specific about the purpose of the request.

Section E:

Choose a code word to share with person(s) requesting records.
---
Instructions for Advisors
Upload completed FERPA Release form to note on student's record in CU Navigate.

Use note reason code: FERPA
In body of note, include expiration date of FERPA form

If a student calls requesting information, verify their identity by matching up a-c.

Name
Date of Birth
Permanent Address
CID (not required)

If someone, other than the student themselves, contacts you requesting information, verify the code word. If the release of information is restricted to certain individuals, confirm the name and address provided by the student in Section C.
College of Behavioral, Social and Health Sciences
College of Behavioral, Social and Health Sciences | 116 Edwards Hall