PRTM Mission, Vision and Values
Our Mission
PRTM improves the quality of life and health of people, communities and environments locally to globally by developing professionals who: serve diverse communities, advance science, and facilitate meaningful teaching, service, and community engagement. 
Our Vision
The Department of Parks, Recreation and Tourism Management will be a global leader in knowledge creation, transfer, and application to enhance the well-being of people and places.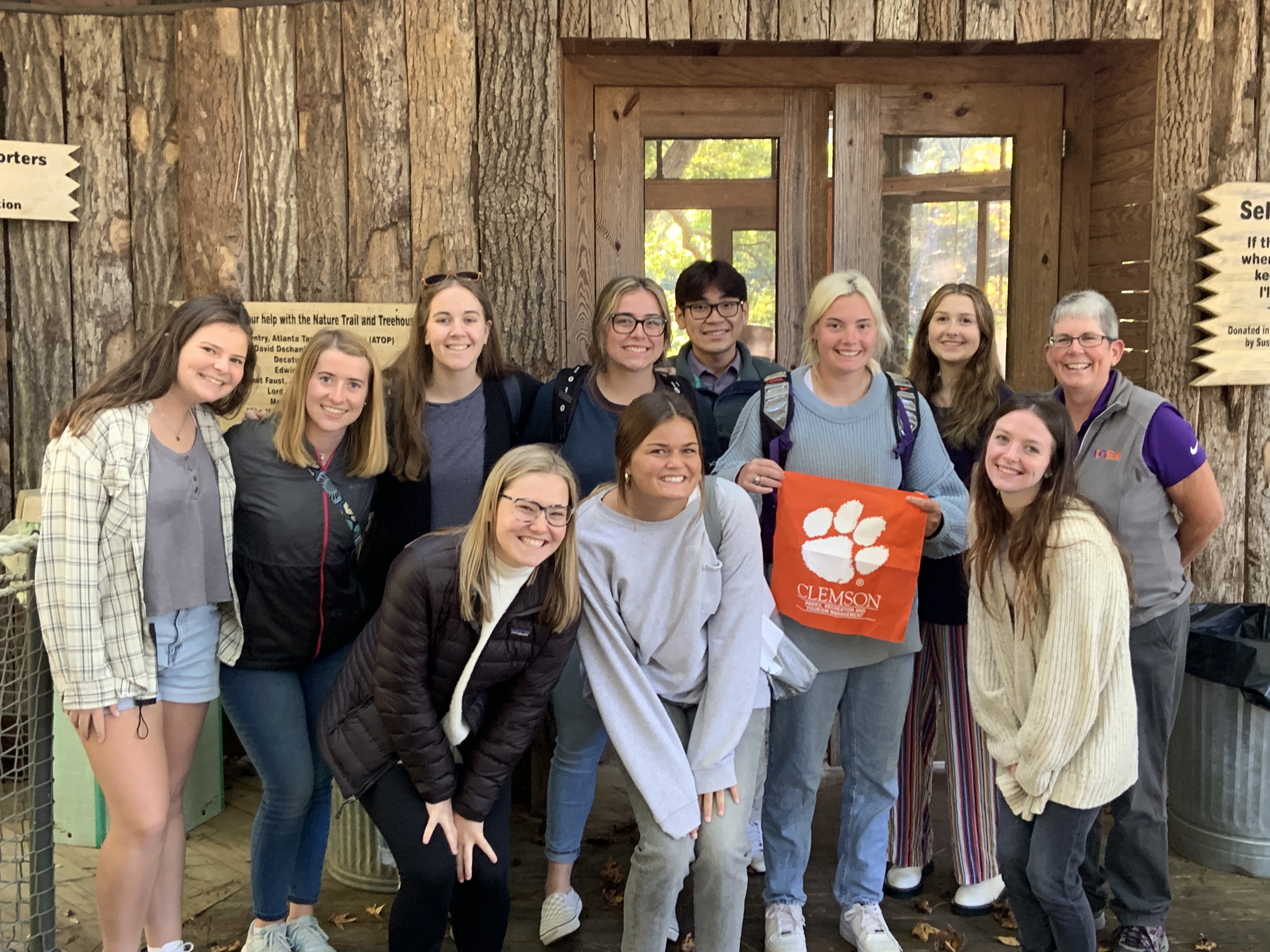 Our Values
Values statements within the context of a strategic plan represent deeply held convictions, beliefs, priorities, and underlying assumptions that influence the organization's and its team members' attitudes, behaviors and actions. Shared and understood values help define the culture of the organization and provide a framework for decision-making, priority setting and expectation for how team members treat each other, stakeholders, and partners. Core values help establish norms, develop mutual respect and develop a sense of shared purpose.
The Clemson University PRTM department holds to the following values: 
Innovate: We believe, in a constantly changing world, we must be innovative in our approach and connections to people, nature, cultures and communities.
Respect & Integrity: We believe respect and integrity are at the core of our work. We shall uphold these values in how we treat our team members, our students, our stakeholders, our partners, the environment and the communities we serve. As people of integrity and as people who are respected and respect others, our chance to be effective agents for change is magnified.
Service: We believe that healthy, thriving and sustainable communities and organizations are built by sharing the strengths in ourselves through intentional service to the communities that we live, work and play in. 
Learning: We believe, as an academic unit, in the importance of life-long and continuous learning in all aspects of life, work and within all areas of our organization. 
Collaboration: We believe we can do great things together. Together we are stronger and can contribute more. Shared goals and mutual support lead to greater success.
Diversity & Inclusion: We believe in promotion of diversity, equity and inclusion in an ethical manner in all aspects of our operations. 
Life-Work Balance: We believe in the importance of supporting each other in incorporating leisure and restoration in personal and professional lives, as this is a basic tenet of achieving a positive quality of life and state of physical and mental health. 
PRTM Strategic Plan
In response to the mission, vision, and values of our department, we have developed a 5-year strategic plan. The PRTM Strategic Plan can be accessed here. 
Department of Parks, Recreation and Tourism Management
Department of Parks, Recreation and Tourism Management | 170 Sirrine Hall