Automotive Engineering Certificates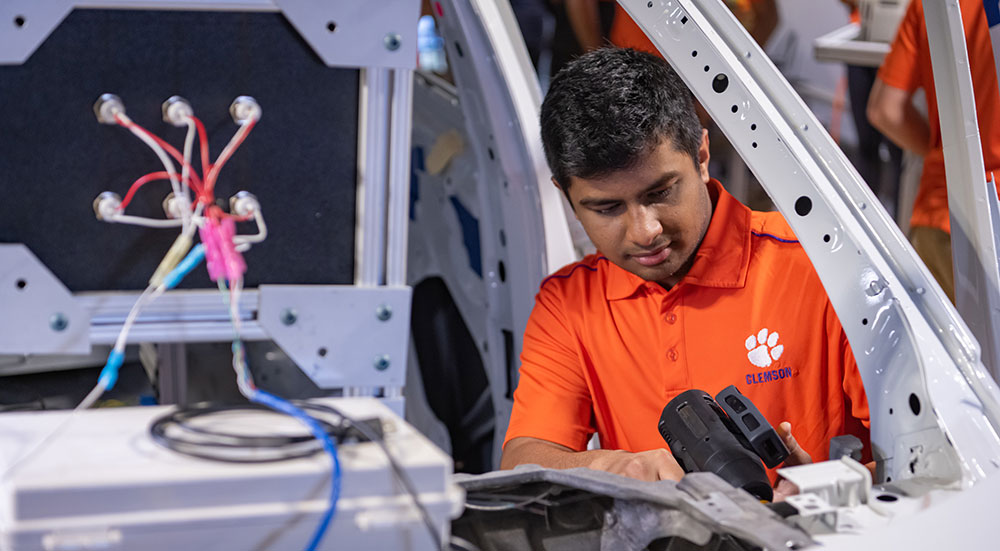 The Department of Automotive Engineering at Clemson University has launched a new Automotive Engineering Certificate program for undergraduate students & non-degree-seeking industry members. Participants will choose from course offerings covering automotive product innovation, automotive systems, vehicle dynamics, propulsion systems, vehicle electronics & automation, human factors, and more. Students will select any four courses to create their individual curriculums. Participants of the Certificate in Automotive Engineering will benefit from the following:
Hands-on experience valuable to employers in the industry
Access to faculty, advanced experimental facilities, and other resources at CU-ICAR in Greenville, SC
Exposure to real business contacts and projects
Those interested in the graduate certificate can choose between in-person learning at the CU-ICAR campus in Greenville, SC, or in an online, asynchronous format that you can complete at your pace. Course offerings will vary slightly for the online certificate.
Undergraduate Certificate
Graduate Certificate