All Roads Lead Here
The Bachelor of Science in Automotive Engineering is the first degree of its kind in the U.S., featuring an industry-focused, specialized curriculum emphasizing key emerging technologies such as connected and automated vehicles, powertrain electrification, and new ownership models. This curriculum and an immersive, unique senior capstone experience prepare students to make tremendous impacts after graduation.
The opportunities after graduation are plentiful: Many students work in industry and stay in South Carolina or go to automotive hotspots like Michigan, California, and Texas. Some go into areas outside the auto industry, like governmental agencies, using the skills learned in this multi-disciplinary degree to excel in other avenues. And some decided to continue into graduate school to pursue an M.S. or Ph.D. in Automotive Engineering.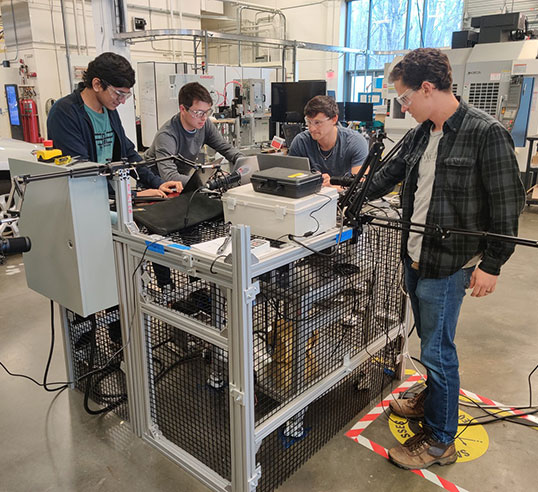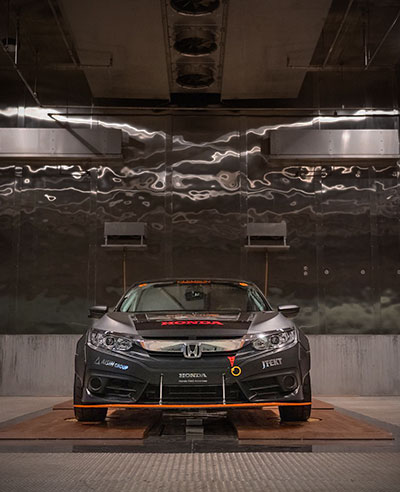 Undergraduate Studies
Clemson's AuE B.S. curriculum strives to bring together the many facets of the automotive engineering world today into one cohesive curriculum that will prepare students with plenty of breadth and depth in the field but also with skills that apply to many different areas beyond automotive. The path our students take begins in the general engineering curriculum before transitioning in the second year to courses specializing in automotive, mechanical engineering, electrical engineering, physics and more.
Beginning in the third year, the Automotive Engineering offerings will be held at the renowned Clemson University International Center for Automotive Research campus in Greenville, SC, where students will have access to state-of-the-art labs and test cells for real-world experience. Along with the automotive courses offered at this time, students will continue courses in math, materials science, and other disciplines.
The senior year is marked by a one-of-a-kind capstone and involvement in our Deep Orange program, which gives students a hands-on experience in the vehicle prototyping process. Students also have several technical electives built in that allow for flexibility and specialization and are also encouraged to perform co-ops or internships during their time as a student.
B.S. Program
Apply | New AUE B.S.
Academic Support
All Clemson engineering students are admitted into the General Engineering Program for the first year. Afterwards, students can declare their major. Transfer students must show that they have completed the general engineering requirements before being admitted into the Automotive Engineering program. Each student is assigned a faculty advisor upon entering the program.
Automotive Advising
Academic Policies
Career Planning
Change Major
Course Registration
Credits Taken Elsewhere
Degree Requirements
Internship Opportunities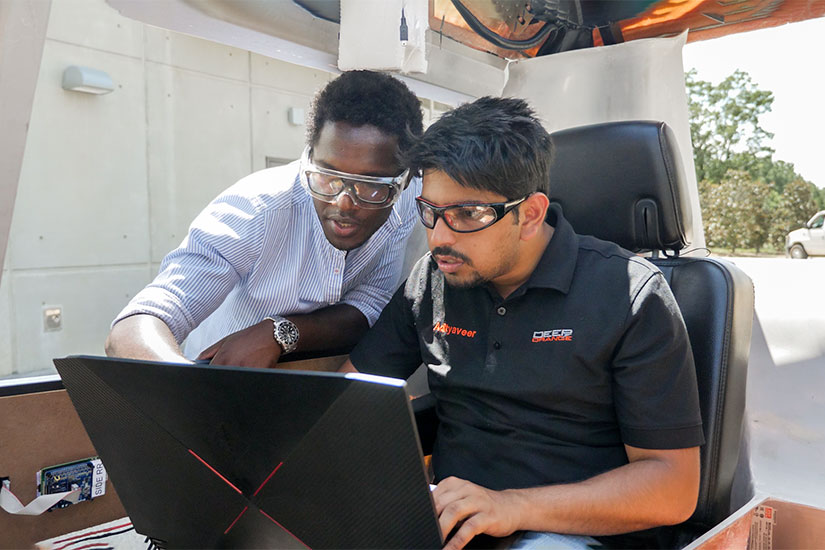 Senior Capstone
For senior capstone, undergraduate students will work alongside Master's level Automotive Engineering students in an immersive, hands-on experience with Deep Orange. Be an integral part of designing some of the most amazing concept vehicles ever made while honing your skills and working as part of a team.
Deep Orange
Study Abroad
Our graduate-level programs are known for bringing in students from around the globe and opening the doors of opportunity around the globe, and we want our undergraduates to have the same experience. We continue to encourage you to take advantage of opportunities to engage with other cultures.
Global Learning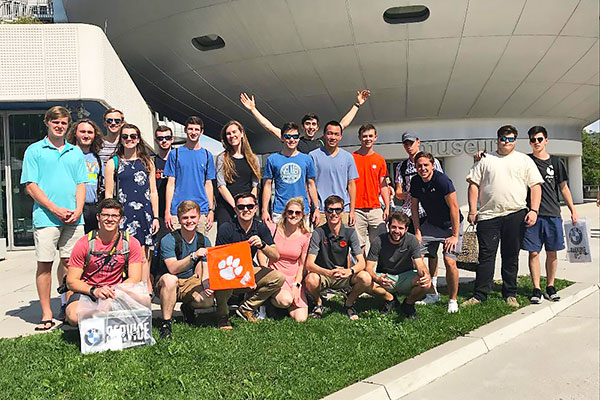 CO-OP
The majority of our Automotive Engineering students graduate with some work experience, and we encourage students to participate in a co-op or internship. We have connections to many companies, such as BMW, Robert Bosch, Michelin, Ford, FEV, Cummins, Tesla, and Rivian.
Career Center