Student Opportunities
The Department of Automotive Engineering is committed to supporting the success of our students. We offer academic advising via staff and numerous avenues for students to join groups and build community. Options include competing with teams from across the world in team-built off-road vehicles, collaborating with departments throughout the University to build and market Formula SAE cars, and being a part of a partner program to expose elementary students to automotive engineering through hands-on demonstrations.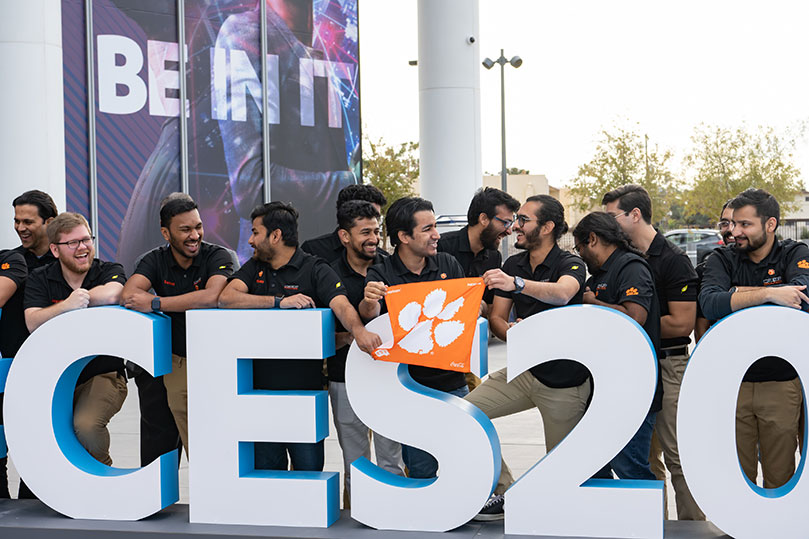 Get Involved
---
Learning extends beyond a classroom setting. Our students are encouraged to participate in student organizations, research opportunities with professors, Creative Inquiry research projects, cooperative education and study abroad experiences.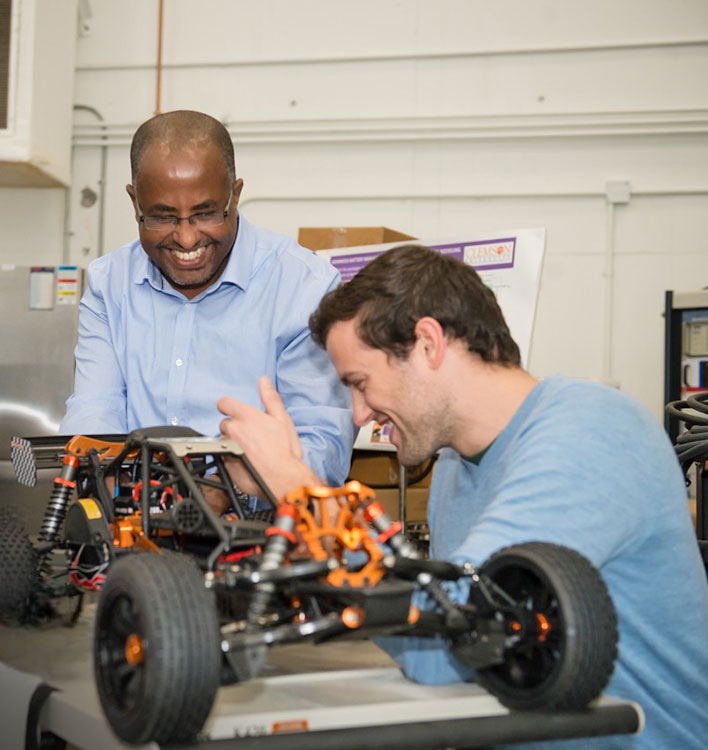 Academic Achievements
Honors and Awards
Every year, we recognize the outstanding talent of our students and faculty in the areas of leadership, research, and academic achievement. The honors are bestowed at department, college, and university levels.
---
Graduate Fellowships and Awards
Fellowships are competitive funding options that generally do not require teaching or research requirements. The mechanical engineering department can award fellowships based on emphasis areas, leadership, and academic excellence.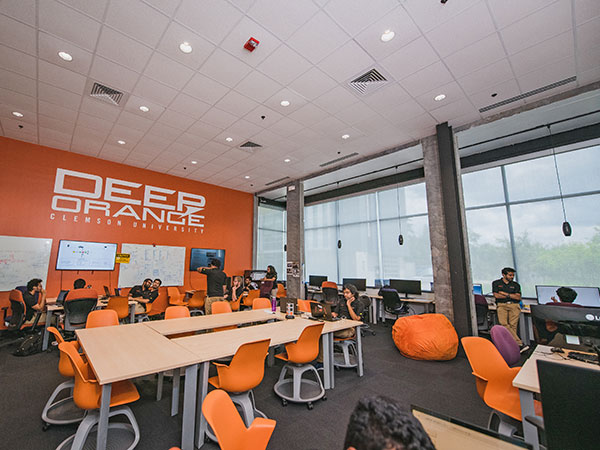 IT Support
From software applications to hardware recommendations, as an Automotive Engineering student, you have easy access to IT support. Assistance includes help with printers and plotters around campus, accessing Eduroam, and connecting to Clemson University's VPN.
Have a problem? We operate on an email ticketing system. Just send an email to us with a description of your problem and any helpful information - include screenshots of errors.
Advising Support
Clemson University encourages students to meet with advisors from the beginning of their academic careers. From scheduling classes to changing majors, please find out more about how advising can impact you by visiting our advising page.
Change of Major
Curriculum Requirements
Advising Worksheets
Course Registration
Academic Forms
Scheduling Questions
Department of Automotive Engineering
Department of Automotive Engineering | 4 Research Drive, Greenville, S.C. 29607