Why Automotive Engineering?
With an increasing demand for talent in the automotive industry both in the Southeast and across the US, the Automotive Engineering program has positioned itself to be a developer of top talent to supply the next generation of automotive engineers, as well as impact industries outside of automotive, including Software development, manufacturing, robotics, aerospace, military and government agencies, research and development, motorsports, and many more.
The Shift in transportation technology changes everything from how we commute and build cities to how we reduce emissions and create new transportation opportunities. Multi-billion dollar investments in electric vehicles showcase how new technologies, business models, and regulations impact mobility's future. Our program aims to fill the talent gap in these emerging areas and provide connections to companies inside and outside the automotive industry for our students.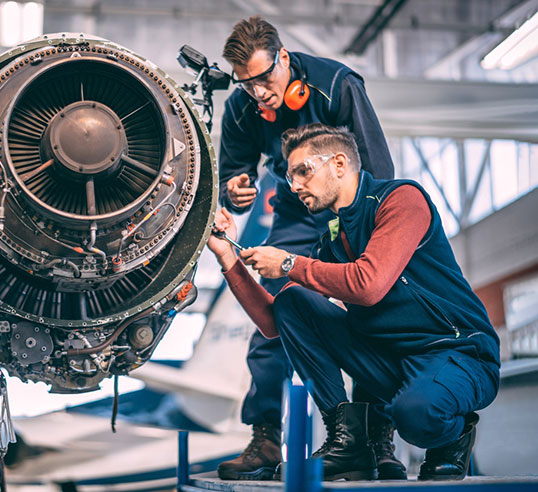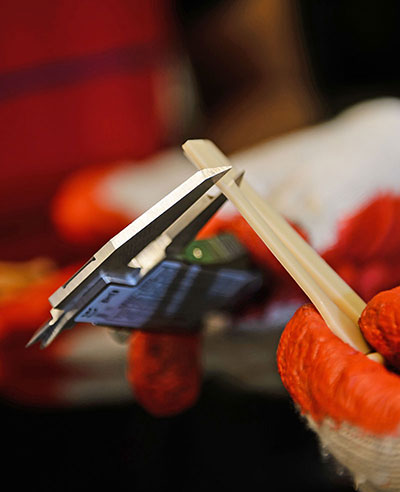 Career Paths
At Clemson, students have many opportunities to expand their knowledge through global engagement, leading-edge research, and professional development. According to "The Princeton Review's" 2021 edition of its annual college guide, Clemson University is ranked #3 among the "Top 20 Public Best Schools for Internships" and #2 Best Career Services nationally. Our graduates work for companies like Apple, BMW, Ford, GM, Honda, Rivian, Stellantis, SpaceX, Tesla, ZF Transmission and many more.
Smart Systems Programmer
Electric Automated Vehicle Designer
Manufacturing Engineer
Battery Cell Engineer
Vision Automation Engineer
Controls Engineer
Process Engineer
Vehicle Design Engineer
Project Engineer
Tooling Engineer
AuE Research
Career Center
Schedule a Tour
The College of Engineering, Computing and Applied Sciences invites prospective undergraduate students to visit campus to learn about the programs and facilities. There are two tour options to choose from. Prospective undergraduates and graduate students can visit our state-of-the-art facility on the CUICAR campus, located in Greenville, South Carolina, roughly 45 minutes away from Clemson. We offer these tours Fridays at 10 am. If you are interested in scheduling this tour, select the CU-ICAR button and sign up online.
Prospective undergraduate students may also participate in main campus tours of CECAS, which we are a part of. They are offered on select days during the semester. To book one of those tours, select the Main Campus Tour button.
Those interested in both tour options are encouraged to schedule them on the same day.
Main Campus Tour
CU-ICAR Tour
Dynamic Research | Inspiring Innovators
Award-Winning Faculty
Committed to Excellence
The Clemson Department of Automotive Engineering has a large team of faculty who are instrumental in educating our students, advancing research, and maintaining department operations. Our award-winning faculty consists of Endowed Chairs, Full Professors, Associate Professors, Research Assistant Professors, Lecturers, and Adjuncts.
BMW Endowed Chair in Automotive Manufacturing
BMW Endowed Chair in Systems Integration
Michelin Endowed Chair in Vehicle Automation
Timken Endowed Chair in Vehicle Design
Our faculty members not only focus on teaching specialized track areas but also place an emphasis on conducting research with industry partners and state and federal agencies in areas such as advanced materials and manufacturing, advanced powertrains, human factors and systems integration, vehicle autonomy and connectivity, and sustainability.
I am the first to say that I'm not a "Car Person." I didn't grow up loving cars, or car movies, or dreaming about designing them. But I was able to apply my materials science background into the automotive world and flourished. With the help of Dr. Srikanth Pilla and Dr. James Sternberg, I was able to succeed in the classroom. Clemson's Automotive Engineering has so many outlets and opportunities beyond what you used to think of when looking at a program like this. 

Lauren Slann

Automotive Engineering '22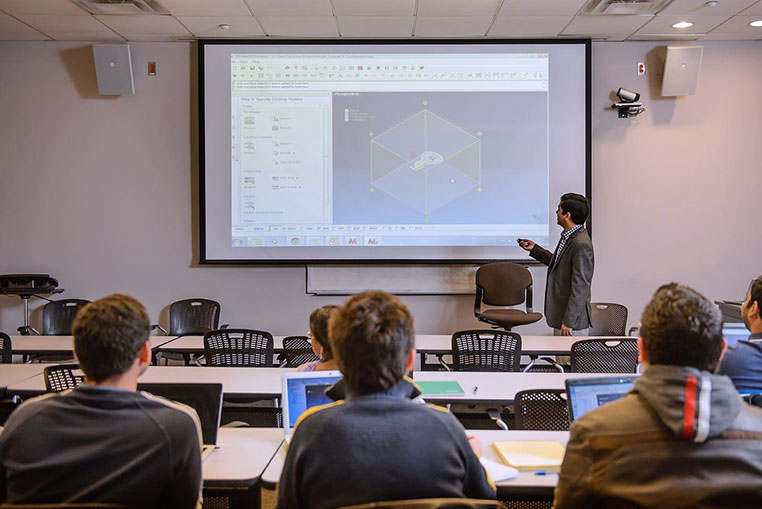 Significant Contributions
Adapting to Shifts in Mobility
The Department of Automotive Engineering at Clemson molds its curriculum on feedback from an External Advisory Board comprised of high-level members from the automotive industry. These members monitor current environments and share what they see as the future in transportation technology – and, ultimately, what kind of talent they will need. That allows us to evolve our curriculum and course offerings to prepare students for the jobs of tomorrow, not the jobs of ten years ago.
" I came to Clemson as a Mechanical Engineer with the ultimate goal to design and build cars. This is what I came to Clemson to do - to learn how to be an automotive engineer. This was my first opportunity to live that dream. We got real-world dyno testing experience that you don't see at a lot of other facilities."

Chance Corwin

Automotive Engineering UG Certificate '19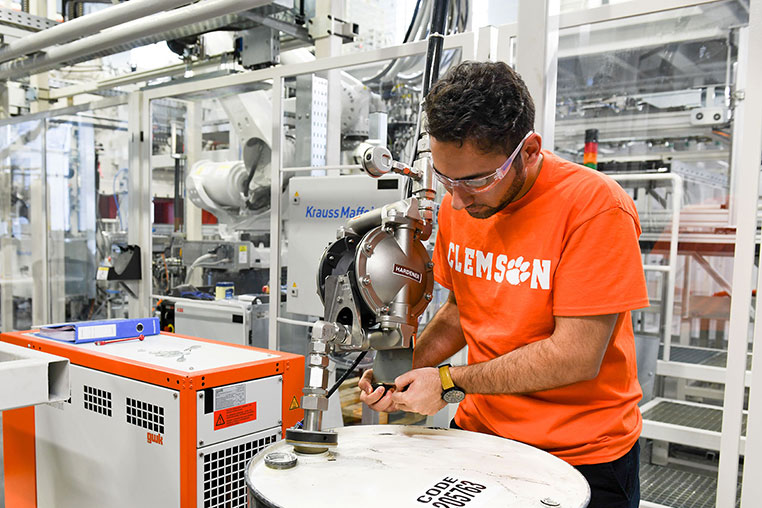 Advancing Research
World-Class Research Centers
Clemson University International Center for Automotive Research is home to one of the premier research facilities in the world, equipped with state-of-the-art equipment and access to world-class research partners. Department faculty, many of which are top in their field or unique across the country, have contributed to the founding of several multi-million-dollar research centers.
Clemson Composites Center
VIPR-GS Center
AIM for Composites Energy Frontier Research Center
Vehicle Assembly Center
Many of these centers offer employment and research opportunities for students, while pushing the limits on research within their respective field, and offering outside companies the chance to use their state-of-the-art equipment. Funded by agencies such as the United States Army, the Department of Defense, and the Department of Energy, these centers, together with our curriculum and other research projects, help to broaden Clemson's impact and promote collaboration.
Clemson helped me understand how the automotive industry works, what the automotive industry needs right now, and where I could contribute to make a difference with my skills and experience. The program helps you discover and develop your interests so you're set up for success in the long run.

Bhavya Mishra

Automotive Engineering '18
Culture & Leadership
A Program Unlike Any Other
Our Deep Orange program provides Master's students an internal internship route and undergrads a senior capstone experience, that is unmatched anywhere in the US. Through this program, and with the assistance of sponsors, world-renowned researchers, skilled staff and global leaders, students design and build a concept car from scratch. While the end product is a truly remarkable piece of modern engineering, the ultimate goal are students who understand systems integration and who are ready to impact the industry on day 1 after graduation.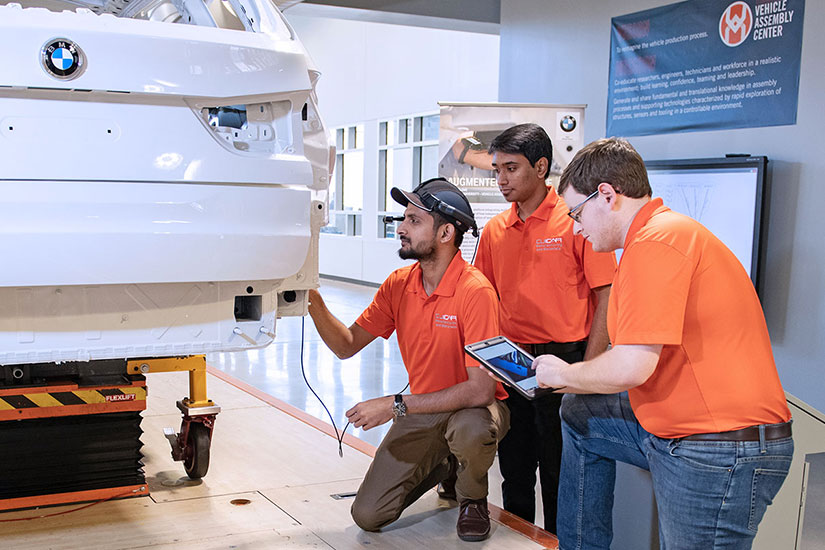 Closing the Skills Gap
Graduate, undergraduate and technical college students work together on industry-inspired projects to replicate the collaboration between engineers, technicians and other professionals in real-world manufacturing plants. Students learn to integrate the latest technologies, such as robotics and AI, as well as collaborate across disciplines and education levels, a skill much needed in the workplace.
Collaborative Experiences
Driven to Lead
Women influence more than 80 percent of all new car purchases, yet they make up only a little over one-quarter of the automotive industry's workforce. For the women of Deep Orange, data points like these drive them to want to make an impact in their chosen field of automotive engineering.
Changing the Culture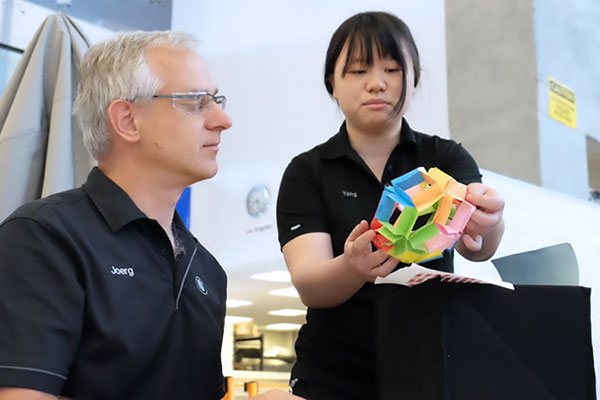 Department of Automotive Engineering
Department of Automotive Engineering | 4 Research Drive, Greenville, S.C. 29607