Giving to Clemson: The Department of Chemical and Biomolecular Engineering
Chemical Engineering was first introduced as a course of study at Clemson University in the 1917-1918 academic year, with the Department of Chemical Engineering not being established until 1946. After 100 years, we continue to build upon a legacy of excellence through groundbreaking research, education & collaboration.
Donors to the Chemical and Biomolecular Engineering Department can nurture existing programs and new opportunities within the department by supporting students, faculty, facilities, alumni programs, and other critical needs. By supporting ChBE, we can recruit and retain top students and faculty, sustain high academic standards, and build a knowledge-based economy while driving innovation. For more information on these giving opportunities, please contact Doug Gray, Senior Director of Development, dgray2@clemson.edu.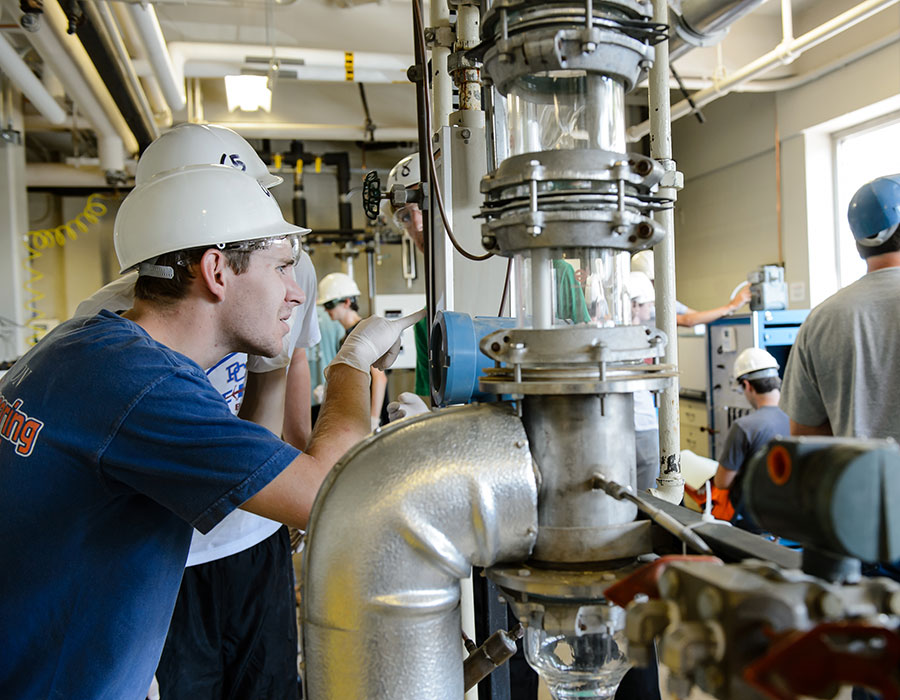 ChBE Teaching & Technology
Through generous gifts, you allow us to keep our research and teaching facilities up to date, recruit and retain excellent and diverse faculty, support new discovery and learning initiatives, and create a welcoming and accepting environment for all.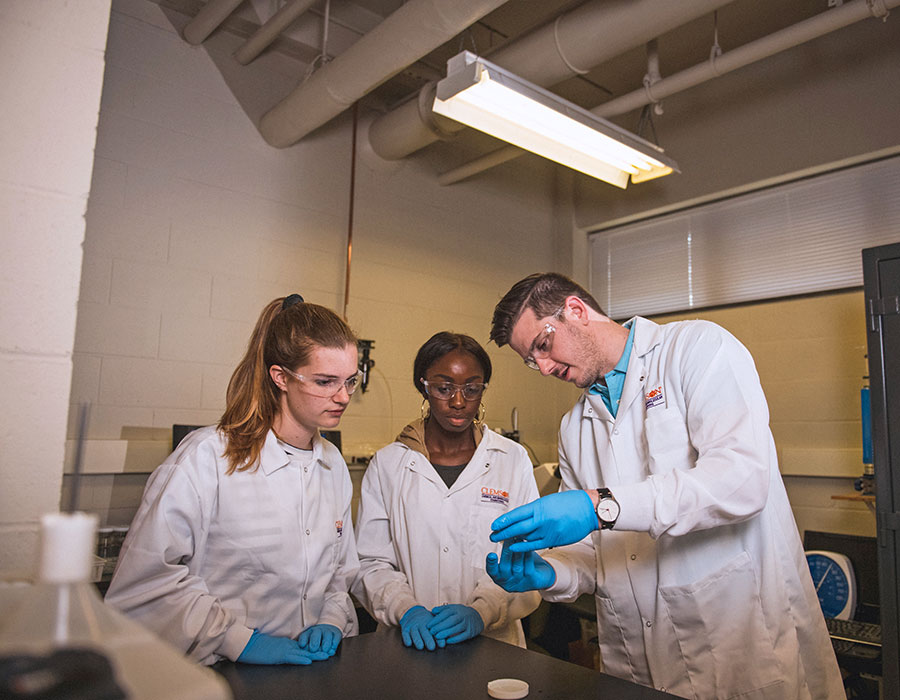 Scholarships and Fellowships for Students
Our program is praised for providing opportunities for interaction between students and faculty to build strong and active relationships. This creates an open learning environment that should be accessible to outstanding and deserving young people. Your gifts help to recruit a broader selection of diverse students.
Academic Support
Exposing students to a variety of opportunities is critical. Your support enables our students to develop skills that will serve them in future endeavors after graduation and supports hands-on learning activities and community engagement.
You can support the Chemical and Biomolecular Engineering Department by making a financial gift to a specific fund from the list of designations. In addition to the list below, several other options are available to make a gift and create a legacy at ChBE. To make an online gift, please register with the Clemson Alumni Association.