Graduate Studies in Chemical and Biomolecular Engineering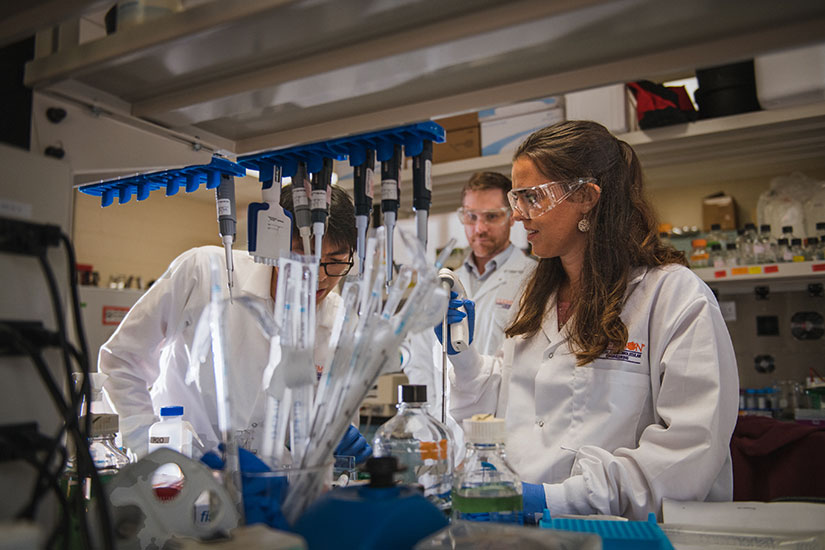 Masters of Science
The master's degree in chemical engineering prepares students to apply science and engineering principles to complex problems associated with the chemical, biomolecular and associated industries. Students develop an advanced understanding of science and engineering principles. A thesis and non-thesis option are available.
M.S. Program
Doctor of Philosophy
We have strong research programs in advanced materials, biotechnology, energy, and chemical and biochemical processing. Most entering the Ph.D. program have a B.S. degree in Chemical Engineering, but students with degrees in chemistry, physics, or related branches of science and engineering are encouraged to apply.
Ph.D. Program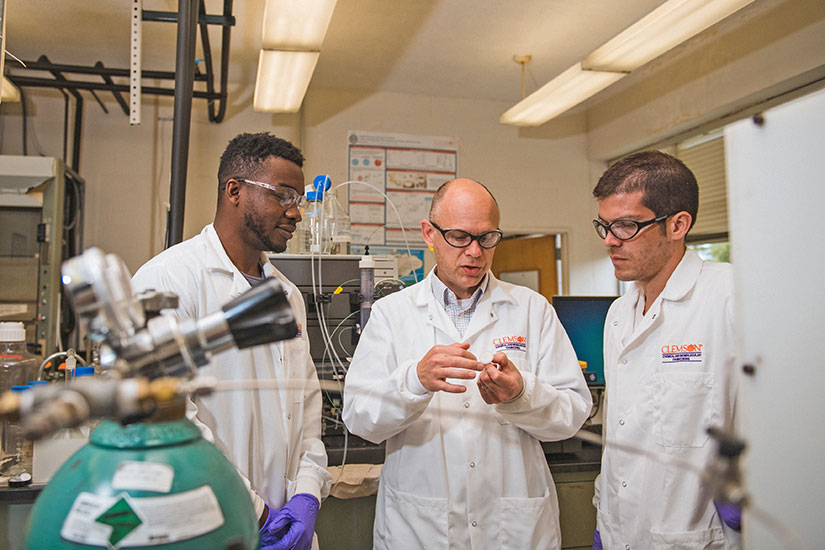 B.S./M.S. Combined Program
Undergraduates may begin an M.S. degree program while completing their B.S. Students interested in the combined degree should follow the standard Chemical Engineering Curriculum for their B.S. degree. The undergraduate curriculum allows up to nine credits of mutually acceptable graduate course credits to satisfy the requirements of both degrees.
B.S./M.S. Program
Ready to Apply?
Those interested in applying to the graduate program in chemical engineering should submit all supporting material directly to Graduate Admissions through the application portal. Clemson University applicants are not required to submit GRE scores but are encouraged to take the exam to strengthen the application and for funding purposes.
Letters of Recommendation
Transcripts
GRE Scores (Optional)
Application
TOEFL Language Proficiency