Expanding Possibilities
As one of the largest academic departments in South Carolina, the number of engineering graduates who go on to provide support for the state and the nation steadily increases. We currently have over 1,000 undergraduate students (sophomore through senior year) and around 185 graduate students. The Mechanical Engineering alumni are fundamental to creating connections that foster opportunities, expand industry preparedness, and enrich the world around us.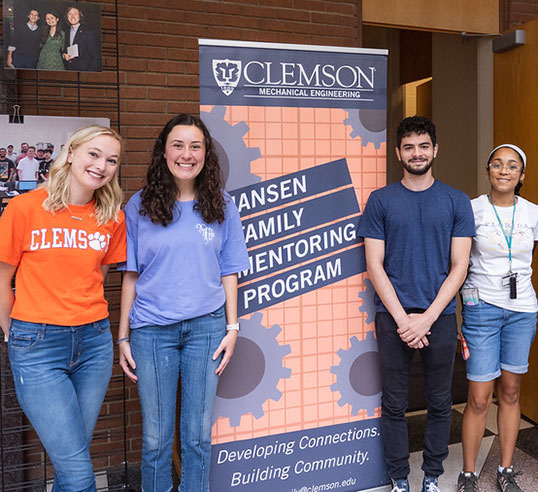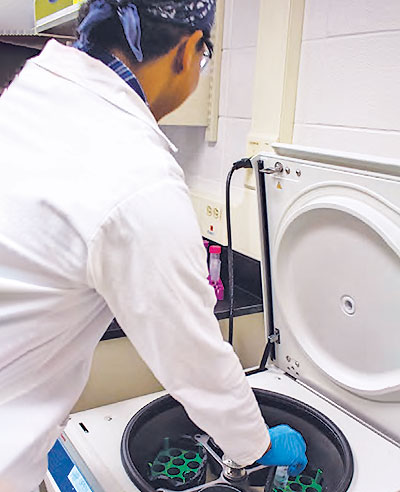 Supporting Opportunities
The support of Alumni and Friends continues to be instrumental to the department's success. Your generosity enables us to continue to offer ME students a quality education, up-to-date facilities, and other resources for undergraduate and graduate students. Areas of focus that significantly increase the talent and educational offerings include Endowments for Excellence, Faculty Professional Development, and Student Scholarships and Fellowships.
Give to Mechanical
Explore Focus Areas
Celebrating Success
The Department of Mechanical Engineering wants to keep you connected to the department - from newsletters to events. We value our alums and their contributions and hope to involve many in our website and publications. We would love to feature our past graduates in our ME Newsletter or website - please send a paragraph and a photo of your latest endeavors. To help us keep in touch with you, please create or update your account with the Clemson University Alumni office.
Update Information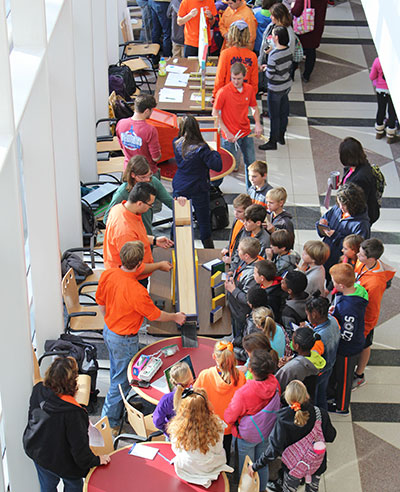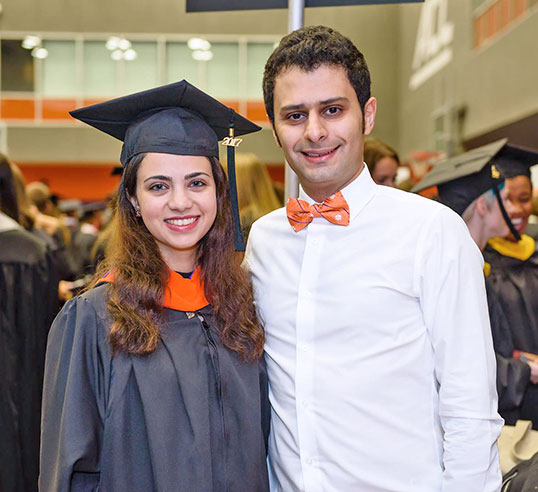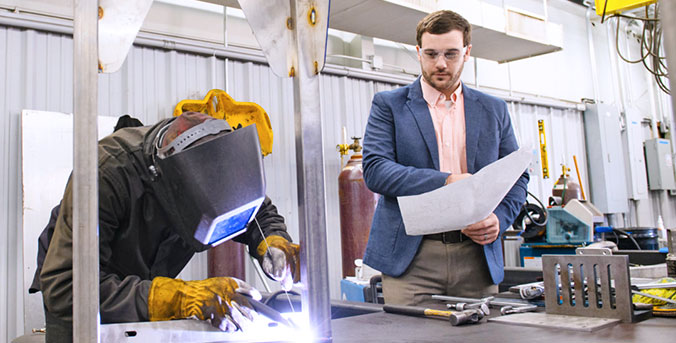 Making An Impact
In 2019, Gov. Henry McMaster presented Kelley Engineering with the 2019 South Carolina Emerging Manufacturer of the Year Award. Kelley Engineering also won the 2019 Employer Impact Award from Anderson County Economic Development. The company stands out as manufacturing surges in South Carolina. According to the U.S. Bureau of Labor Statistics, the sector employs about 255,800 people in the state, a nearly 24 percent increase from a decade earlier.
Michael Spiers was still a student when he started working for Kelley as part of Clemson's Cooperative Education Program. He left Kelley Engineering when his rotation in the program was over and returned to Clemson to finish his degree. When Spiers graduated in May 2018, he returned to Kelley Engineering to launch his career.
"A degree from Clemson gets you connections. What you learn in school is one thing, but I think what you take with you from your time at Clemson is more important– the connections you make, the career path you choose, what you do with what you learn."

Michael Spiers

ME '08