About
The Department of Mechanical Engineering, ME Graduate Student Council, and several research groups sponsor seminars throughout the year. Announcements are made via email, flyers, and website postings. All graduate students are invited and encouraged to attend as many seminars as possible.
Graduate Research Seminar is organized on a weekly basis and provides an opportunity for students to share their research with the Department. Students interested in presenting their research should contact Graduate Research Seminar Chair Dr. Joshua Bostwick at jbostwi@clemson.edu for more information.
Global Impact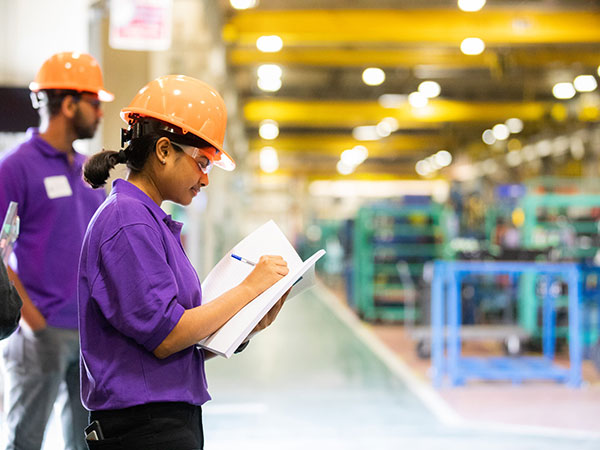 Grand Challenges
Mechanical engineers drive human progress to improve the quality of life for diverse populations, create a safer world, innovate new products and processes, generate power, advance space exploration, and revolutionize transportation. Clemson's curriculum begins with fundamental engineering sciences and progressively prepares students to work professionally in a breadth of areas in today's complex modern society.
We prepare our students to become technical leaders who can function as valuable, productive, and responsible members of society; we teach them to be aware of their ethical responsibilities, the need to improve continuously, and the challenges and opportunities of globalization. Our students will model, analyze, design, build, and test physical systems or processes in several areas to prepare them to make a global impact in technical, environmental, medical, business and social challenges.
Our Research
Beyond the Classroom
Career Outlook
Breadth, individuality, and flexibility are inherent characteristics of the mechanical engineering profession. In a broad sense, mechanical engineers significantly contribute to creating products and systems that benefit everyone. Mechanical Engineering is rated in the Top 5 best engineering careers among fields with a high potential for growth, good work-life balance, and high prospects for mobility, according to the US News and World Report. Students graduating from Clemson are hired nationally by Fortune 500 companies as well as agencies and companies serving local industries through manufacturing, testing, product development, design, and teaching.
Mechanical Power Generation
Jet Engines and Rockets
Steam Power Plants
Robotics
Energy Utilization and Conservation
Thermodynamics and Fluids
Mechanical Design and Machine Sciences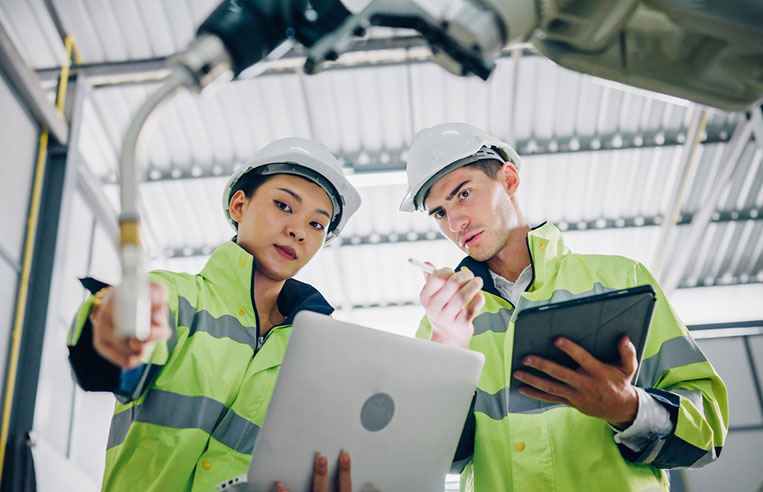 #33 
Academic
Department Ranking
Mechanical Engineering is ranked #33 by the U.S. News & World Report for Public Departments.
Excellence in Hands-on
Professional Development
Clemson's Center for Career and Professional Development consistently rates high nationally for career services, internships, and co-op opportunities.
Career Services
Research concentrations include transportation, energy, design, materials, manufacturing, fluids, complexity, and multi-scale modeling.
Academic Endeavours | High-Impact Research
Find Your Path
Student Discovery
Students in the AI for Racecars Creative Inquiry (CI) project developed technology that could influence the next generation of autonomous off-road vehicles. Students applied the programming skills they acquired in their courses to develop software specifically for uncrewed vehicles. The project's focus shifted to fit the interests and abilities of the participating students. In 2020, the team designed an autonomous system to strengthen current supply chain logistics for last-mile delivery. In 2019, students wrote an artificial intelligence (AI) system for model racecars to play soccer.
---
Mechanical Engineering Academics

ME Academic Majors

| Programs | B.S. | M.S. | Ph.D. | Cert |
| --- | --- | --- | --- | --- |
| Mechanical Engineering | X | X | X | |
| Advanced Manufacturing Processes | | | | X |
| Applied Computational Mechanical Engineering | | | | X |
| Autonomous & Robotic Systems | | | | X |
We have campus locations across the state, with the ability to earn an M.S. or Ph.D. in Charleston. Our M.S. Industry track allows both domestic and international students to earn their degree and participate in a full-time internship for up to 8 months – all in less than 2 years.
Advanced Manufacturing
Reducing Costs & Environmental Impacts
Gang Li is part of a team developing new ways of 3D-printing low-cost manufacturing tools. For his part, he will use computational modeling and analysis simulation to help answer important questions, such as whether the tools researchers are trying to develop meet design requirements. The approach allows researchers to test their ideas before building a prototype, helping save time and money. The project will be based in the Clemson Composites Center's cutting-edge facility in Greenville, South Carolina.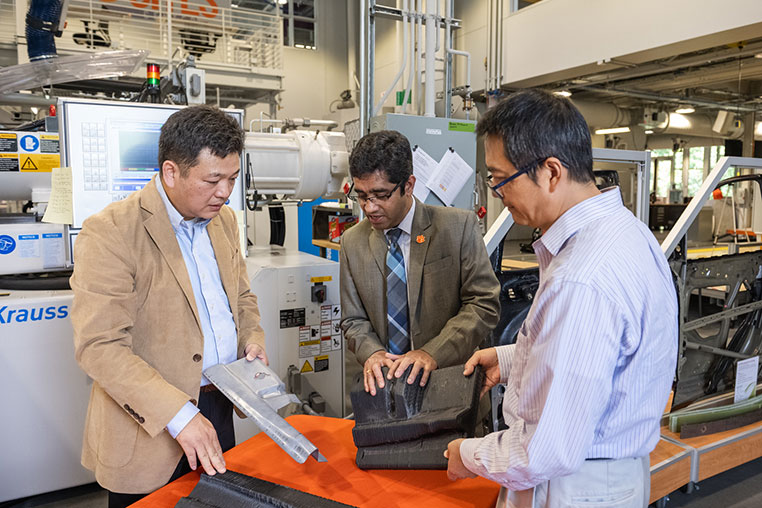 Faculty Excellence
Award-Winning Educators
The department comprises 32 tenured/tenure track faculty and 7 full-time and part-time lecturers who provide significant contributions to the development of knowledge and educational innovations in Mechanical Engineering. With the support of technical and administrative staff, more than 1000 students grace our halls each year.
Department of Mechanical Engineering
Department of Mechanical Engineering | Fluor Daniel Building, Clemson, SC 29634