Deeper Look at Everyday Things
Mechanical Engineering is arguably the broadest engineering degree that emphasizes the fundamental engineering sciences as they apply to mechanical and thermal systems with applications in diverse areas. It looks deeper into the behavior, design and production of things we use every day. A bachelor's degree in Mechanical Engineering is often the basis for advanced degrees in various engineering fields, including biomedical, environmental, industrial, automotive, aeronautical and nuclear engineering, and other professions, such as business law and medicine.
As a result, Mechanical Engineering is the most extensive undergraduate program at Clemson, typically graduating more than 220 bachelor's students per year. Many of our B.S. graduates chose to pursue advanced degrees, with some pursuing MBAs, medicine, or law degrees. Most Mechanical Engineering graduates take positions in industry, government, or business.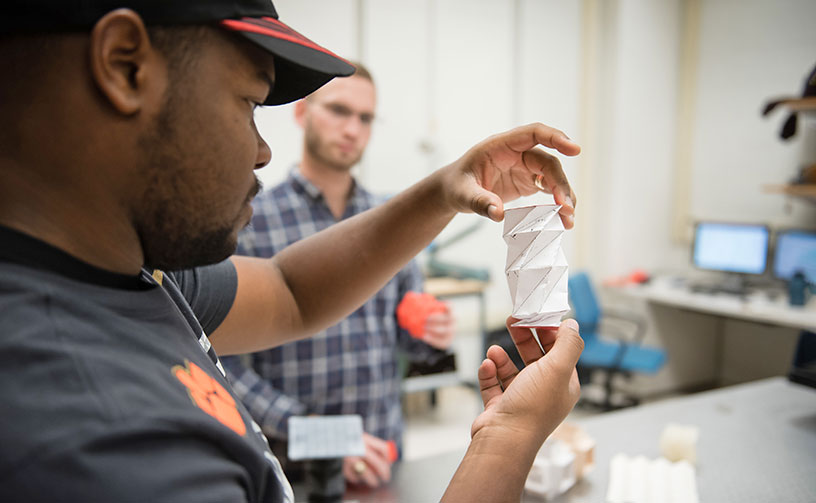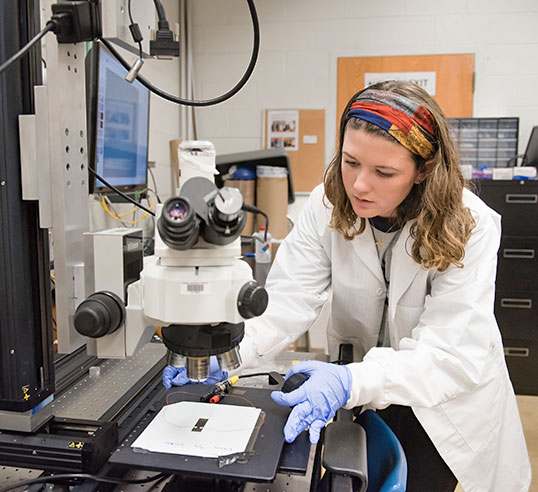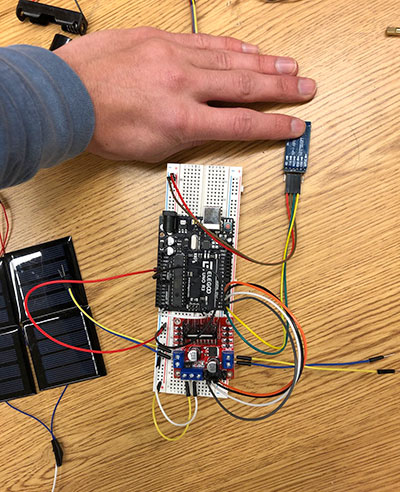 Undergraduate Studies
Clemson's ME curriculum prepares its graduates for the challenges they can expect throughout their careers by covering the fundamental engineering sciences and all of the technical areas within mechanical engineering. To prepare students for success in the industry, the curriculum includes a balance of individual work and group activities, plus exposure to the arts and humanities to allow students to develop deeper cultural understandings and the insights needed to work in our complex modern society. ME also offers undergraduate students experiential learning opportunities for hands-on training and professional development.
Senior departmental honors in mechanical engineering can be added to enhance the degree; advantages include an opportunity to pursue technical interests to a much greater depth and fostering a closer relationship between students and faculty.
B.S. Program
Mechanical Honors
Academic Support
All Clemson engineering students are admitted into the General Engineering Program for the first year. Afterwards, students can declare their major. Transfer students must show that they have completed the general engineering requirements before being admitted into the Mechanical Engineering program. Each student is assigned a faculty advisor upon entering the program.
Mechanical Advising
Academic Policies
Career Planning
Change Major
Course Registration
Credits Taken Elsewhere
Degree Requirements
Internship Opportunities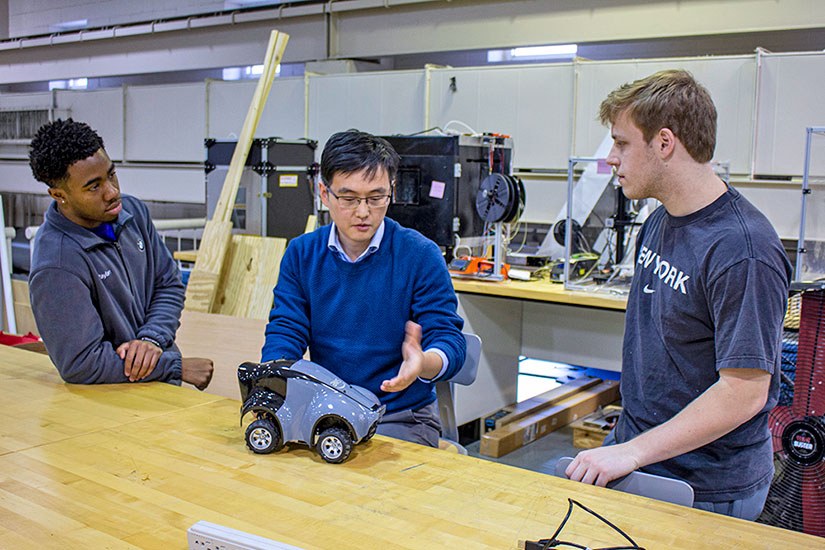 Creative Inquiry
ME students are encouraged to participate in a Creative Inquiry project, which provides real-world research experience. The potential to be a part of peer-reviewed publications and gain experience in a lab setting are vitally important for those pursuing graduate school and entering the workforce. Research in ME may encompass experimental, analytical and computational work.
CI Projects
Study Abroad
Today's graduates must compete and develop in a globalized workplace. ME offers several opportunities for you to prepare for a global career, ranging from summer abroad programs to international internships. Beyond just going abroad, we emphasize immersive experiences that enable you to engage with other cultures.
Global Learning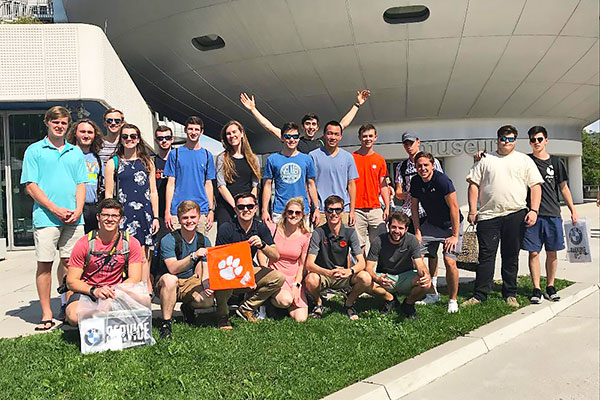 CO-OP
The majority of our Mechanical Engineering students graduate with some work experience. Students in Mechanical Engineering have had great experiences at Robert Bosch, Duke Energy, BASF, Michelin, JR Automation Technologies, Arthrex, Inc., Itron, BMW, Boeing, Club Car, and BorgWarner.
Career Center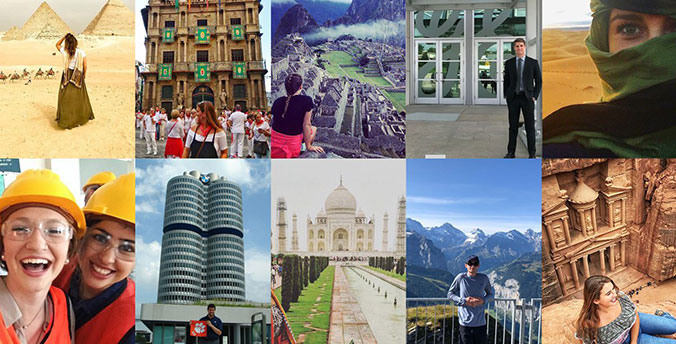 Engineering + Language
Students in this envisioned program will take several technical classes in a language other than English, study abroad for a semester, and work an internship with an international company. The initiative is a collaboration between the College of Engineering, Computing and Applied Sciences and the College of Architecture, Arts and Humanities. Mechanical Engineering + German will make Clemson one of the few universities in the United States to offer technical courses in German on its main campus.
A new collaborative initiative, "Engineering + Language," is expected to prepare engineering students for a culturally and linguistically diverse workplace that has become more important as companies rely on global trade to make and sell everything from cars and airplanes to tires and washing machines.
"It's an understanding that other cultures are different and a willingness to learn about and understand those differences. You've got different ways of greeting people. Customs are different. That's what I would like to see come out of this for students– they develop that international mindset."

Brian Wright

BMW Manufacturing Co

ME Major, German Minor