Impacting Everyday Things
Our graduate research program spans a broad and diverse range of topics in the general areas of thermal fluid sciences, dynamic systems and controls, design and manufacturing, and applied mechanics. We have award-winning faculty who consistently earn recognition and funding for projects that impact Everyday Things. Our funding sources are well balanced between industry and government and reflect our applied as well as science-based focus.
Whether hands-on or online, our graduate programs are offered virtually or on one of our campuses across South Carolina.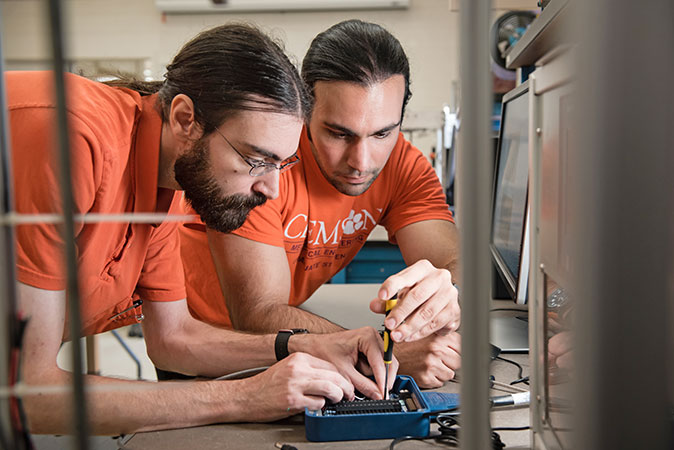 Advanced Degrees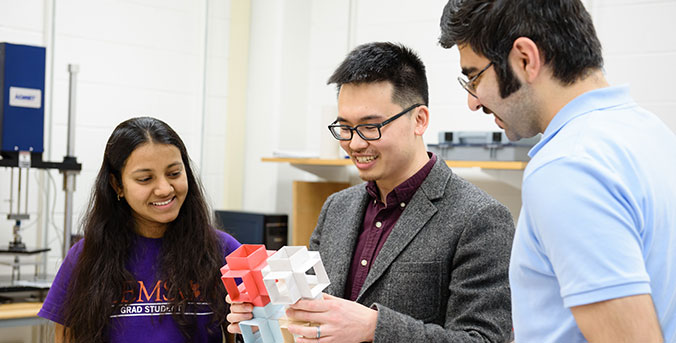 M.S. Program
Students pursuing a Master of Science in Mechanical Engineering degree select one of four focus areas. Pathways include a thesis and non-thesis option.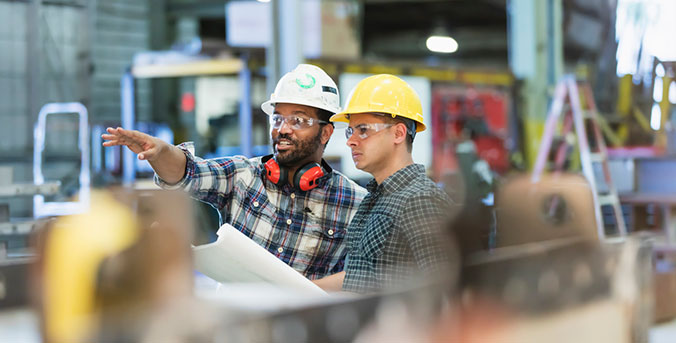 M.S. Industry Track
The Master of Science - Industry Track is a non-thesis program that incorporates a zero-credit (no fees) internship for full completion in two years.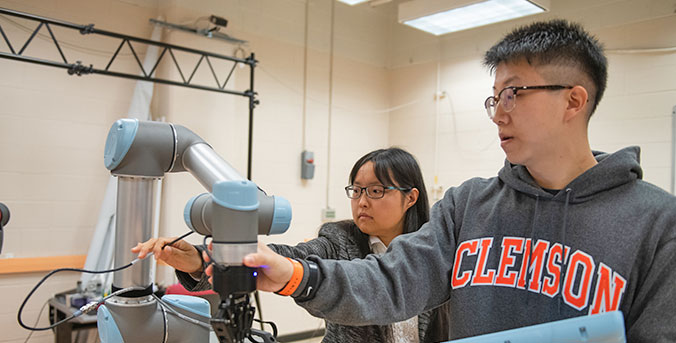 Ph.D. Program
Students pursuing a Doctor of Philosophy select one of four focus areas and complete core course requirements. A B.S. to Ph.D. entry is possible.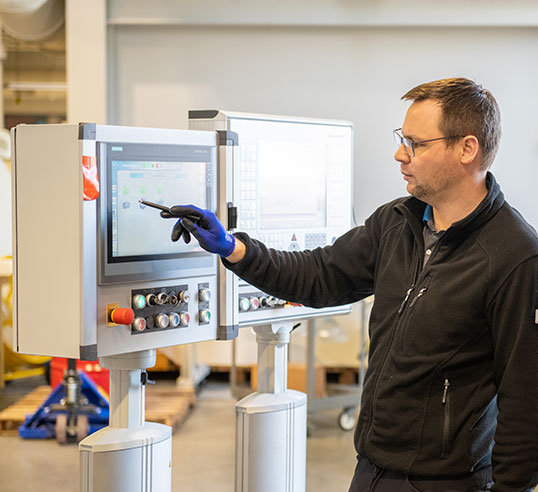 Professional Certificates
Whether a recent graduate or an industry professional, Clemson University offers several certificate programs to advance your knowledge to stay competitive.
WHO SHOULD APPLY: Working professionals, future prospective graduate students, and select undergraduate seniors are all eligible to apply and pursue post-bachelor and graduate certificates in Mechanical Engineering. Qualified applicants will hold a B.S. degree in engineering, math, or physics. Apply today!
DELIVERY: Students who prefer in-person learning or an online experience that fits their busy schedule can pursue their educational goals with a graduate certificate from the Mechanical Engineering department. Certificates may be completed in person or 100% online. Students completing a certificate online can participate in synchronous class sessions or view materials asynchronously.
Choose from three certificate programs
Advanced Manufacturing Processes
Applied Computational Mechanical Engineering
Autonomous & Robotic Systems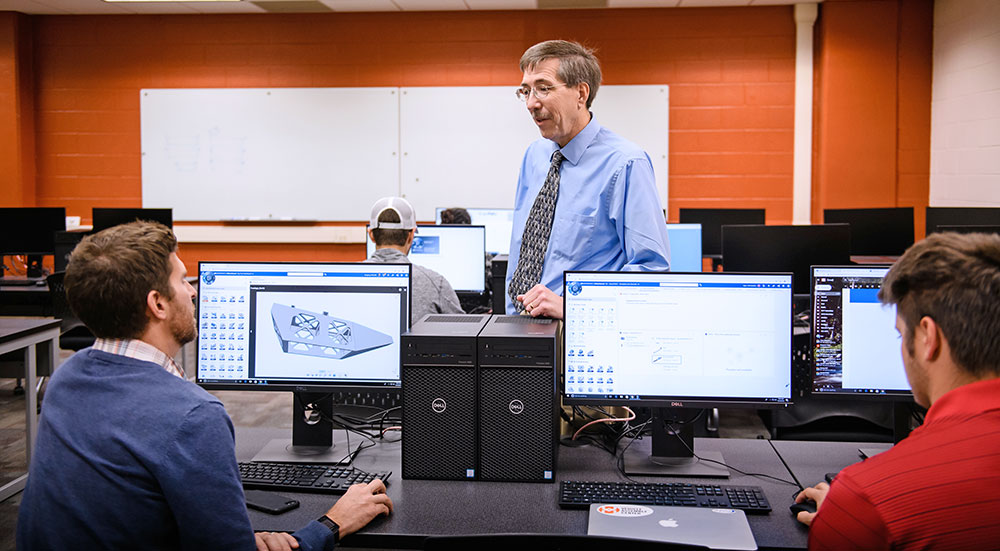 Combined B.S. and M.S.
Mechanical engineering undergraduates at Clemson University may begin a Master of Science (M.S.) degree program while completing their Bachelor of Science (B.S.). The B.S./M.S. program in Mechanical Engineering provides eligible undergraduate students (3.4 GPA or higher) with the opportunity to get a head-start on graduate studies by allowing them to use a limited number of graduate courses to satisfy requirements for both the B.S. and M.S. degrees.
Upcoming Events
The Graduate Research Seminar is organized weekly and allows students to share their research with the Department. Students interested in presenting their research should contact Graduate Research Seminar Chair Joshua Bostwick at jbostwi@clemson.edu for more information.
Carbon-Fiber Diet
A nationwide team plans to knock at least 160 pounds off an SUV while maintaining affordability and ensuring automakers can mass produce it without retooling their facilities. A lighter vehicle requires less energy to travel. The idea is to reduce the amount of fossil fuels burned in gasoline- and diesel-powered vehicles and increase the range of electric vehicles. The team will focus on what looks like the skeleton of the SUV and is interchangeably called the glider or body-in-white. A big part of the challenge will be incorporating a wide range of materials, including various metals and carbon-fiber-reinforced polymer composites, and figuring out how best to join them together.
"We are looking at the physics in every step from manufacturing all the way to the actual performance on the road. We will also look into the structure. We will look at microstructures of the material and understand how these microstructures will affect the material properties and performance in the actual product."

Gang Li

Professor

Engineering Mechanics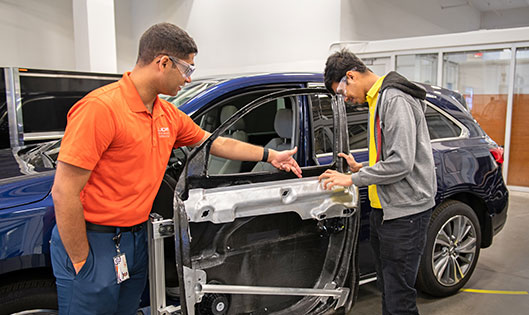 Students as Auto Industry Leaders
A research project aimed at reducing the weight of an SUV while keeping costs down will provide Clemson University Ph.D. students with experience that will position them as leaders in the automotive industry. The students will conduct most of their research in the world-class facilities at the Clemson Composites Center and the nearby Clemson University International Center for Automotive Research, both in Greenville.
Four Clemson students are assisting with the research. They are pursuing their doctorates in automotive and mechanical engineering under Srikanth Pilla, principal investigator, and Gang Li, co-investigator on the U.S. Department of Energy grant funding of $5.75 million for the research.