What is Rave Guardian App?
Rave Guardian is a free mobile app that turns your smartphone into a personal safety device. You can invite friends and family to join your network as "Guardians." You can then request one or more of your Guardians to virtually walk with you on or off campus. The Rave Guardian App is available to help keep you safe on campus. With direct connections to campus safety, family, friends, and others you trust, you can feel safe anytime, knowing your Guardians are watching out for you.
Download "Rave Guardian" in the App Store or Google Play.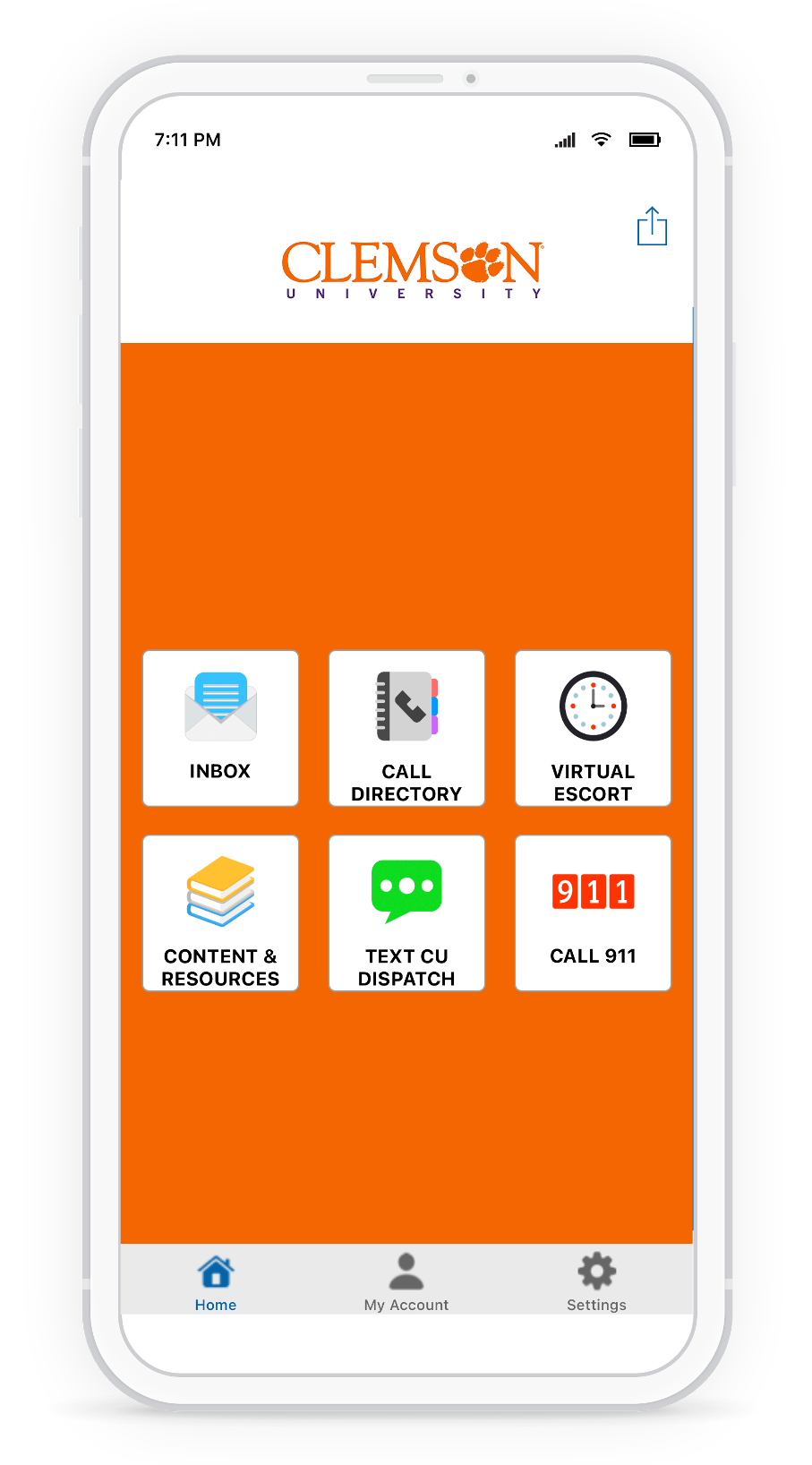 Set a Virtual Escort
Set a Virtual Escort whenever you want someone you trust to be notified of your where you are and if you got to your destination safely.
Emergency Communication
The Call CUPD or 911 button will allow you to call CUPD or 911 with a few clicks. Calling through Guardian allows for CUPD to access your GPS Coordinates and your safety profile.
Text CU Dispatch
Text Clemson University's dispatchers. This feature can be used to request emergency assistance from Police, Fire or EMS. Users can also discreetly and anonymously report crimes directly to CUPD.
Frequently Asked Questions