Principle 7: Be Wise When You Fertilize
Excessive fertilizer applications can be detrimental to the health of your plants and our waterways. Have your soil tested to help you determine the correct type and amount of fertilizer to apply. A soil analysis will tell you if you need to adjust the soil pH and will provide specific fertilizer recommendations. Be sure to follow best practices when applying fertilizer, such as calibrating your spreader, not applying before a predicted rain event, and sweeping fertilizer from hard surfaces back onto landscaped areas. These practices help to improve plant health and protect water quality and aquatic life.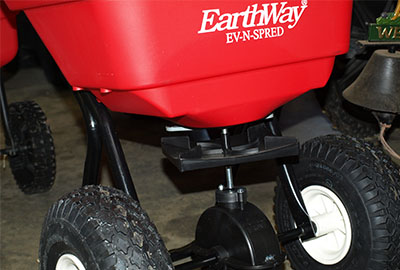 Walk around your yard at least weekly and observe your plants and lawn for early signs of problems.
 Fertilize only as needed to maintain the health of lawns and landscape plants. If plants show signs of stress, such as yellow leaves or stunted growth, identify the problem before applying fertilizer. For turfgrass, do not exceed the rate of 1 pound of nitrogen per 1,000 square feet per application.
 Use slow-release fertilizers. Buy fertilizers that contain 50% or more of the nitrogen in slow-release forms.
 Establish a 10 ft. to 30 ft. "no fertilizer, no pesticide" zone along your shoreline.
Cooperative Extension Carolina Yards
Cooperative Extension Carolina Yards | 103 Barre Hall Clemson, SC 29634