Demonstrate your commitment to environmentally friendly landscaping by certifying your yard.
Yards are evaluated using a scorecard based on the 12 principles of the Carolina Yards Program. Each action taken earns "inches" towards certification.
By meeting the minimum requirements and achieving 36 inches, you can have a Certified Carolina Yard.
Homeowners obtaining Certified Carolina Yard status will receive a digital certificate and have the option to purchase other recognition items located in the Carolina Yards Store.
Ready to certify your yard?
Complete the online scorecard or download the form.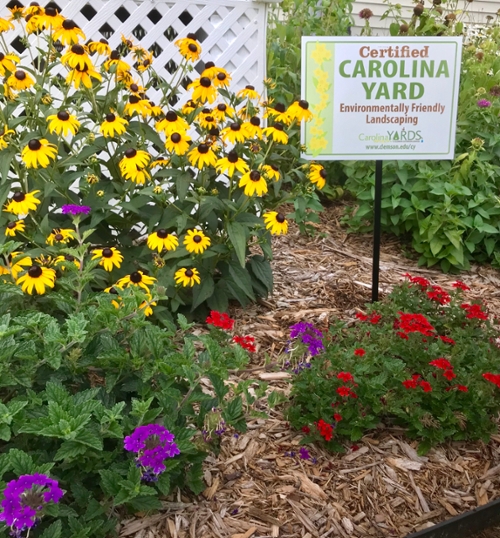 Cooperative Extension Carolina Yards
Cooperative Extension Carolina Yards | 103 Barre Hall Clemson, SC 29634