Official Trail Maps
NEW! Official 24"x36" CEF Trail Map is available for purchase ($10) at the Fran Hanson Discovery Center located at the South Carolina Botanical Garden.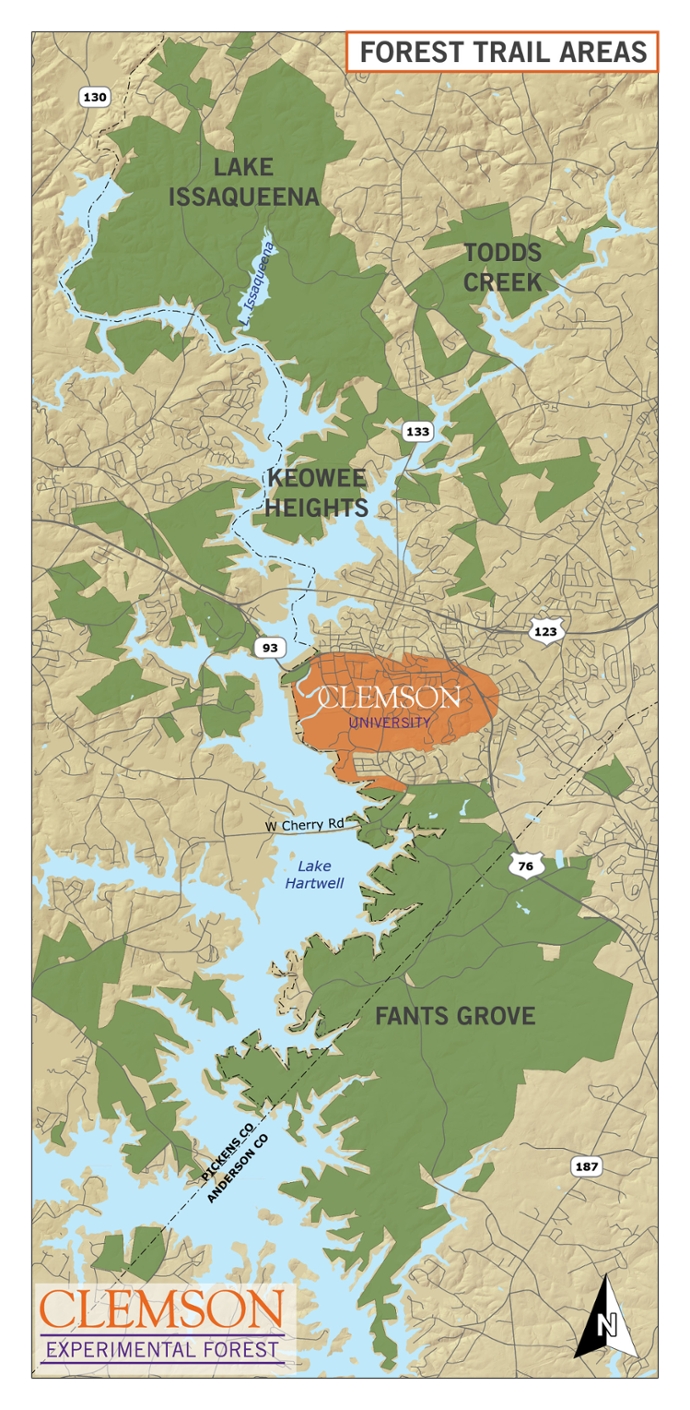 Feature/Archival Maps
Issaqueena Picnic Areas (2010)
CEF Map (2012)
CEF Headquarters (2015)
CEF North Area (2015)
CEF South Area (2015)
Oconee Point (2015)
Issaqueena & Lawrence Chapel Trails (2015)
Lawrence Chapel NE (2015)
Lawrence Chapel SW (2015)
Fant's Grove Trails (2009)
Fant's Grove Loop Trails (2013)
Turkey Creek Trail Map (2009)
Student Slideshows

Featured Trails
Please note the following: 
Conditions along Forest roads and trails cannot be guaranteed. 
Parking in front of Forest gates is strictly prohibited.
Be aware of hunting seasons for the Fant's Grove and Keowee Wildlife Management Areas.
Please review Regulations for Public use of the Clemson Experimental Forest prior to your visit.
The Clemson Experimental Forest (CEF) is a dynamic and ever changing natural environment, so trails may have been closed, relocated, or constructed after printing of this map.  CEF makes no representation of any kind, including but not limited to warranties of merchantability or fitness for a particular use, express or implied, concerning the validity or accuracy of this map.