Graduate Studies Overview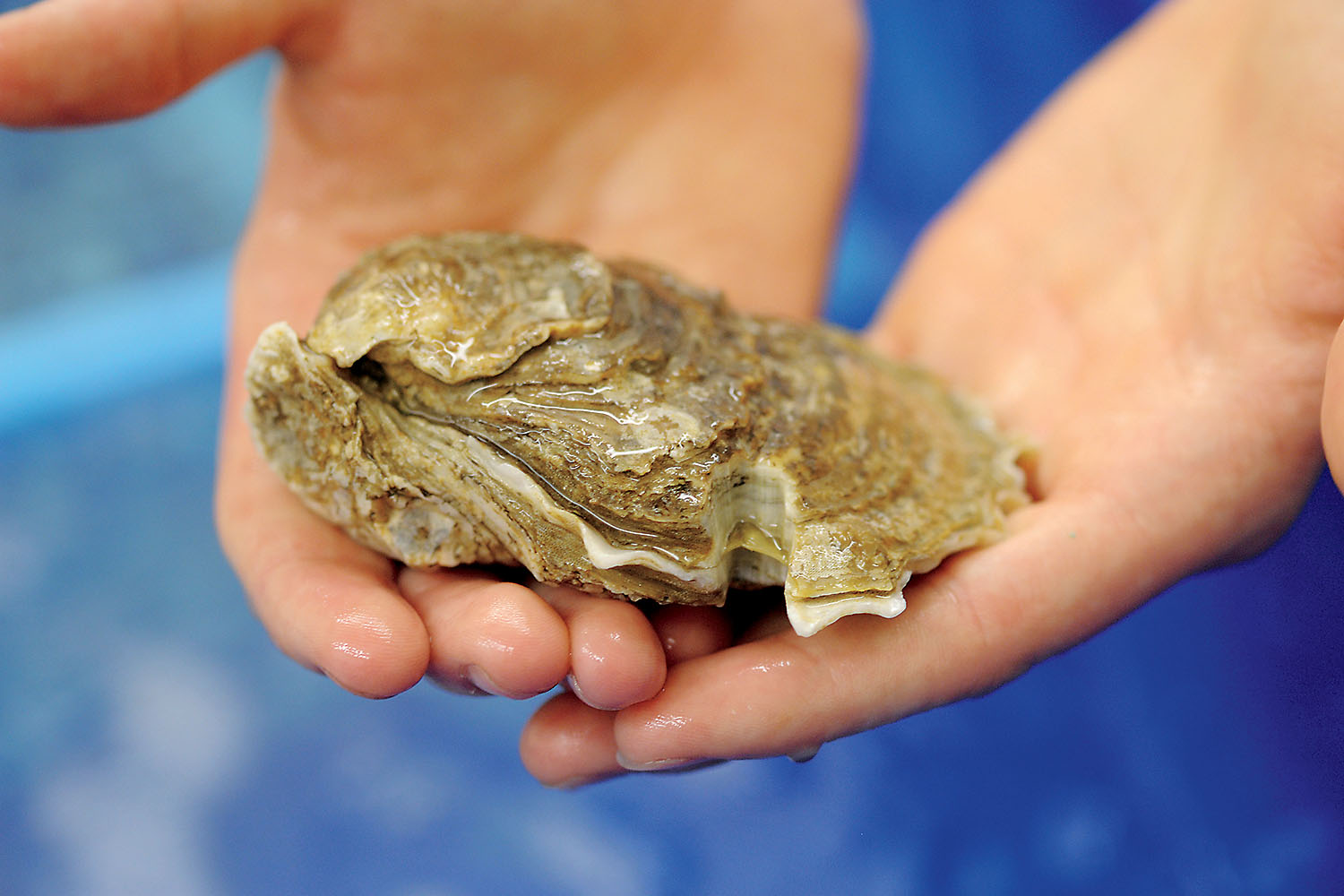 The Department of Biological Sciences at Clemson University offers M.S. and Ph.D. degrees in biological sciences, environmental toxicology and microbiology, with emphases that comprise the vast range of research areas available within the department.
An online M.S. degree, designed specifically for teachers and other science educators interested in biological sciences, is also available.
The goals of our programs are to develop scientists with:
Expertise in a specific research area.
Strong interdisciplinary skills in research design.
Critical thinking.
Communication skills.
As part of the graduate program, you can expect the support you need from the Department of Biological Sciences to find success in your studies.
Mentoring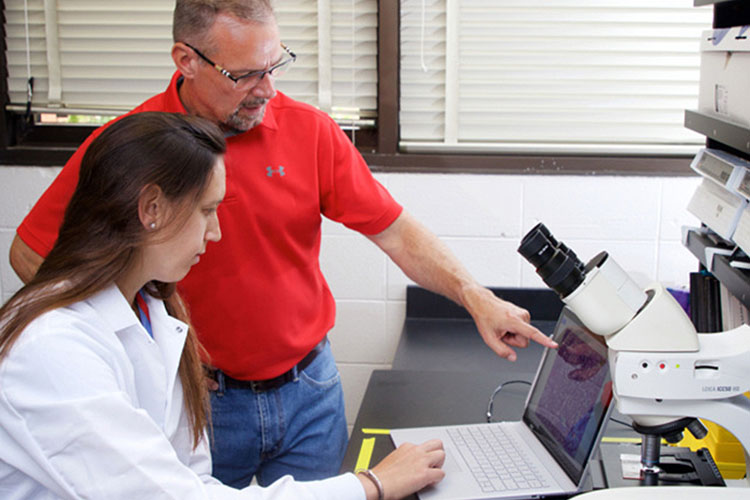 Graduate students in the Department of Biological Sciences receive one-on-one training from their adviser and other faculty members chosen from inside and outside the department.
Research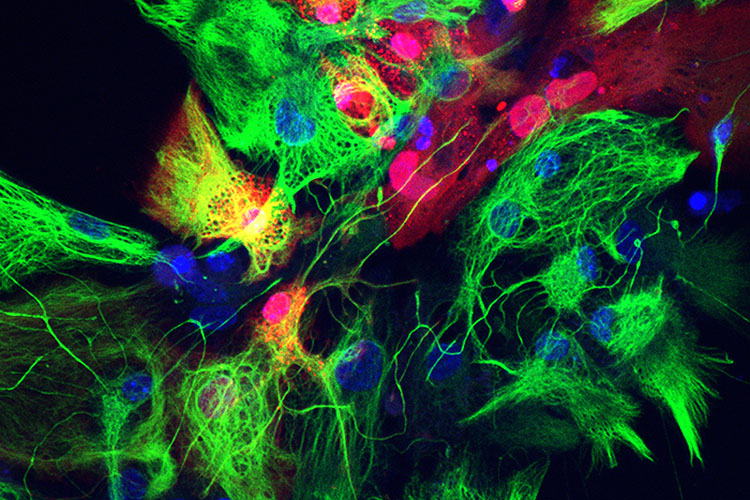 Biological sciences is a broad, interdisciplinary field that joins many elements within the life sciences. Our graduate programs in biological sciences, environmental toxicology and microbiology represent that scope, with opportunities for innovative, collaborative research.
Course Breadth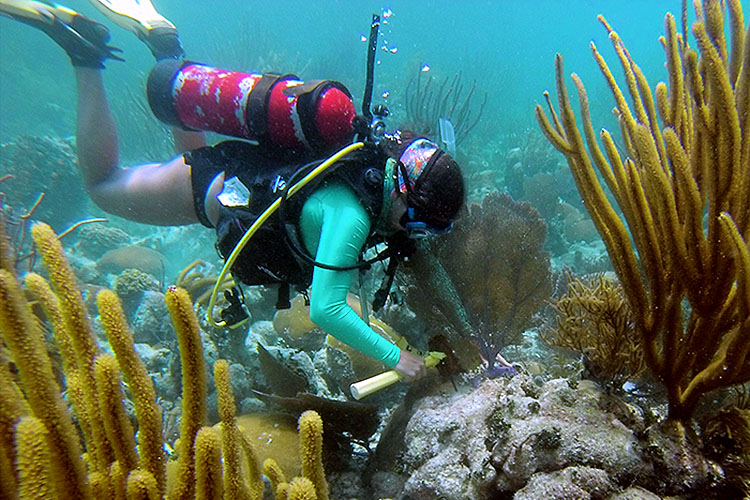 Class offerings within the department reflect the breadth of our faculty's expertise, including courses in microbiology, cell biology molecular biology, evolution, ecology and organismal biology. Students can pursue individualized degree plans that best suit their career goals.
Development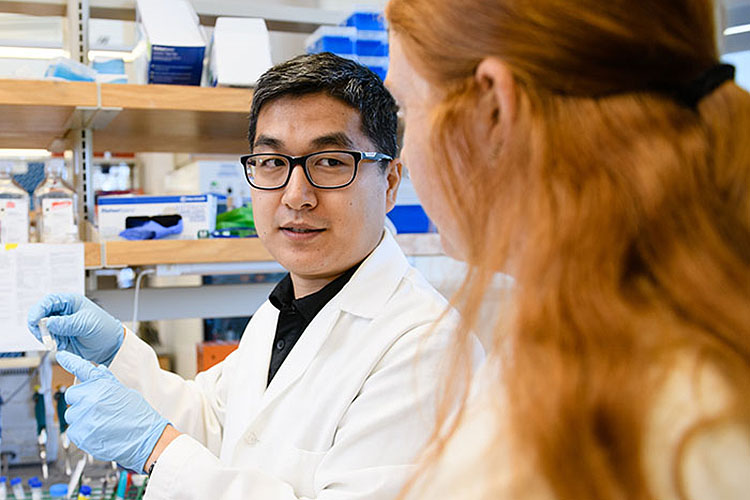 Whether writing a grant, presenting at a scientific conference, designing an experiment or teaching undergraduate students, communication skills are necessary for any scientist to flourish. Our faculty members train graduate students, passing along the skills they need to get the careers they want.
Financial Support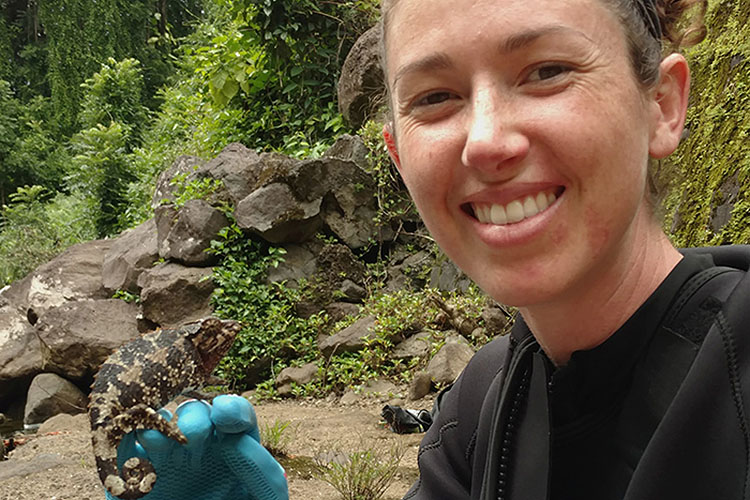 Both teaching and research assistantships are available to provide support to graduate students accepted into the biological sciences, environmental toxicology or microbiology graduate programs. While there are no assistantships available for the online M.S. in biological sciences for science teachers, financial aid is an option offered through the Office of Student Financial Aid. 
Community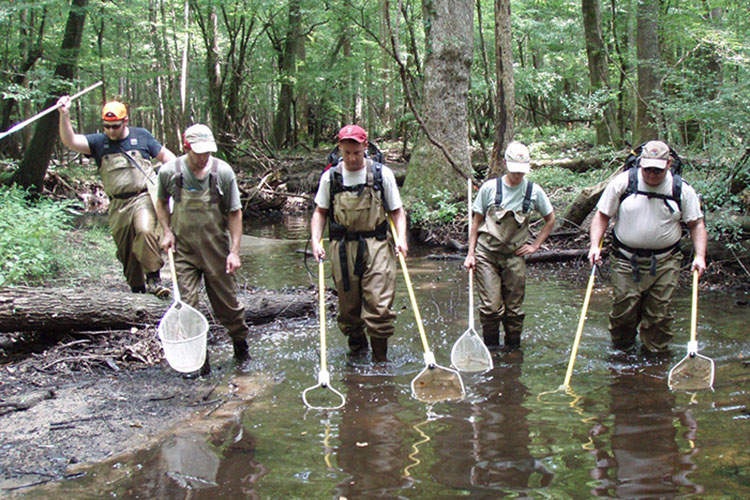 We recognize that the people you meet and the connections you make as a graduate student are often as important as your time in the lab. Our seminars, reading groups and organizations, such as the Biological Sciences Graduate Student Association, exist to bring students together over shared interests.
Learn more about our graduate student organizations in the resources section, below.
Resources for Graduate Students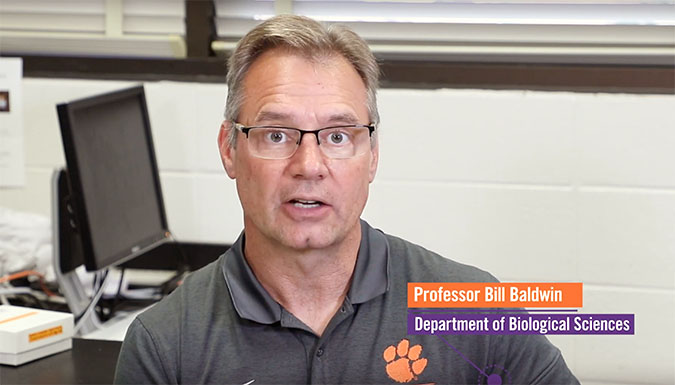 Why Choose Clemson?
Graduate Program Coordinator Welcomes Applicants
The Clemson University Department of Biological Sciences offer two routes for admittance: directly into a faculty member's lab for M.S. or Ph.D. students, or, for Ph.D. students only, into the graduate program with the intention of conducting up to three lab rotations in the first year. Watch a video from Bill Baldwin, graduate program coordinator, inviting applicants.
Watch the Video
Graduate Student Financial Support
What financial support is available for graduate students? Graduate students accepted into the biological sciences or microbiology graduate programs are either awarded support through the Department of Biological Sciences as graduate teaching assistants or from individual faculty advisers' sponsored grant funds as graduate research assistants. GTAs are awarded upon acceptance to the program and may be renewed annually based upon performance in teaching and satisfactory progress towards degree for up to three years for M.S. candidates and five years for Ph.D. candidates. GRAs are awarded by individual faculty advisers from funds available on research grants. GRA support is negotiated by prospective students with individual faculty advisers.
How much does it cost to go to graduate school? Graduate student assistants — GTAs or GRAs — at Clemson University receive tuition remission — graduate assistant differential — either through the University, the department or via sponsored grant funds. Graduate students are, however, responsible for paying graduate student fees each semester to cover library and recreational facility expenses, athletic events, and other services. Fees can be paid during the semesters as payroll deductions and a portion will be removed from the first six paychecks of each semester.
---
Other Financial Support Opportunities
A limited number of University, diversity or College fellowships are available on a competitive basis for incoming graduate students.
The college and department provide a variety of research grant and fellowship opportunities for current graduate students, such as the Biological Sciences Professional Development Grants-In-Aid of Research program, dissertation completion fellowships, interdisciplinary fellowships and several graduate program-specific fellowships that recognize excellence.
The Graduate Student Government offers travel awards of up to $1,000; applications are taken three times a year.
The Biological Sciences Graduate Student Association offers travel awards up to $500 each, twice yearly to dues-paying members.
Health Insurance
Health insurance is required for all graduate students and may be purchased through Clemson University. To partially offset some of the health insurance premium costs associated with this requirement, Clemson will provide all graduate assistants (GTAs or GRAs) who purchase health insurance from Clemson with an annual, nonrefundable, nontransferable health insurance subsidy. Graduate students who can document health insurance coverage with a private plan will not have to pay these fees.
Department of Biological Sciences
Department of Biological Sciences | 132 Long Hall, Clemson, SC 29634