Undergraduate Advising and Resources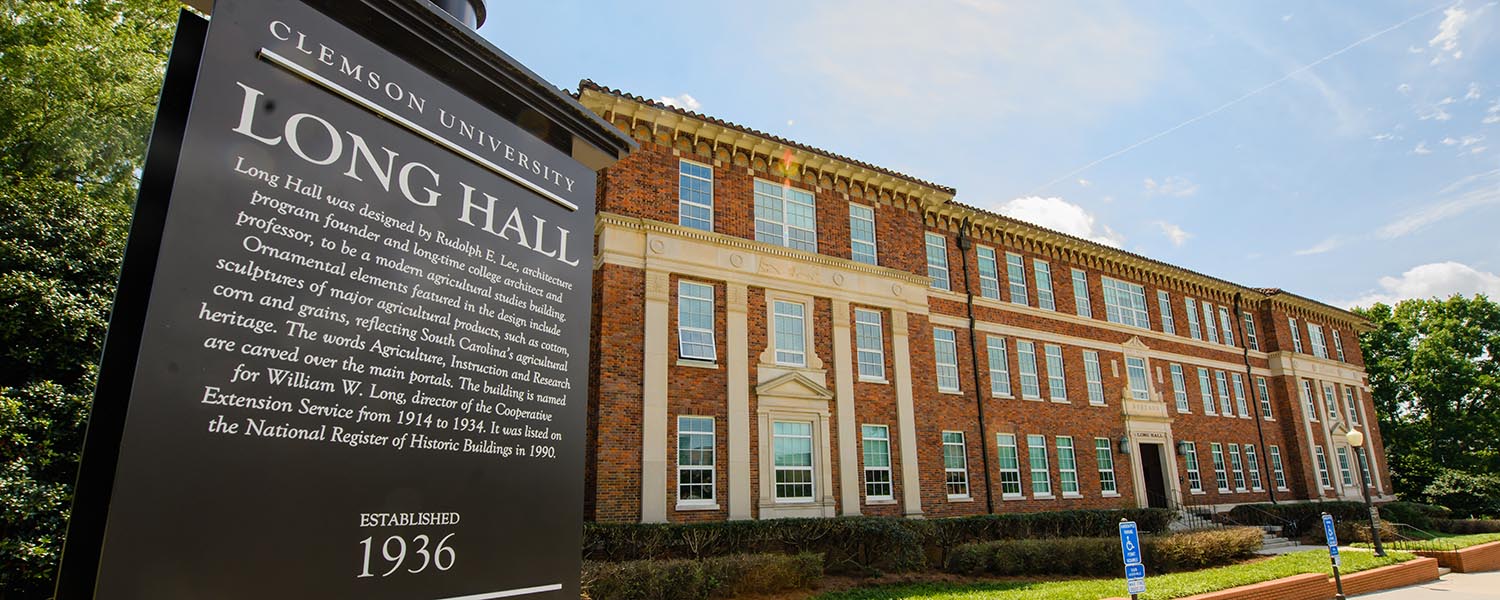 The Department of Biological Sciences Advising Center serves undergraduate biological sciences and microbiology students and aims to create an environment in which all students are presented with opportunities that enable them to thrive in their educational endeavors. The team includes academic advisers and a registration coordinator. Advisers provide general academic advising services and assist with general advising questions, academic form completion, and course and registration information. The registration coordinator coordinates scheduling of courses and provides registration information and assistance.
The center helps undergraduate students navigate their academic careers by providing a range of student-oriented advising services. With these services, our advising center enables students to:
Create and execute academic plans that align with personal values, educational interests and career goals.
Partner with their adviser while ultimately accepting student responsibility for academic success.
Identify and use available campus resources to support academic, personal and social needs.
Seek opportunities that provide enriching experiences beyond the classroom. 
The Department of Biological Sciences Advising Center is located on the first floor of Long Hall. Contact an adviser in the advising center by email. Please view the Undergraduate Advisers webpage.
Quick Links
These quick links will be helpful as you navigate your undergraduate experience at Clemson University.  
Overview
Biology encompasses the broad spectrum of the modern life sciences: from cells, tissues, entire organisms, communities of organisms and ecosystems through the integrated existence of life on the entire planet. Descriptive, structural, functional and evolutionary questions are explored through the hierarchy of the organization of life. Majors in biological sciences receive classroom, laboratory and field training in biology with an emphasis on chemistry, mathematics and physics as necessary tools. With a major in microbiology you'll describe and characterize organisms in structure, function and processes of reproduction, growth and death at cellular and molecular levels. Microbiologists seek to describe and characterize organisms in structure, function and processes of reproduction, growth and death at cellular and molecular levels.
Creative Inquiry includes all-intensive, discovery-oriented approaches to learning. Emphasis is placed on providing experiences that will be meaningful to undergraduate students, and will promote reasoning and critical thinking skills, ethical judgement and communication skills, as well as a deep understanding of the methods of scientific and/or humanities research. Using the button below, explore which Creative Inquiry research projects (BIOL 3940, 4940/MICR 4940) are currently available.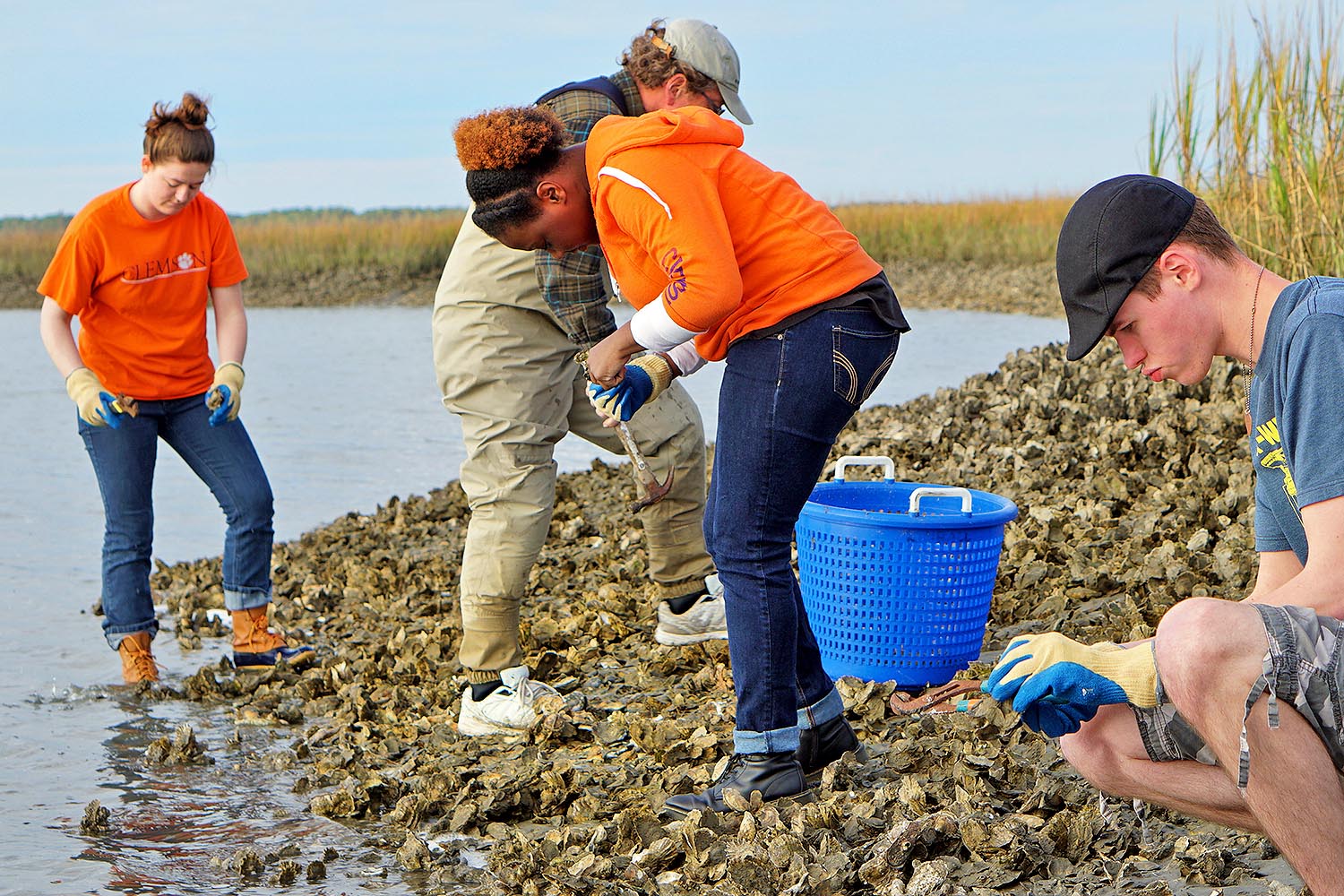 Internship instructor: Jeremy Tzeng
Internships are a good way to learn about a career, make contacts and gain experience in biology. Some internships may provide opportunities to do an original research project — a very rewarding experience that will show you how science works and get you thinking about graduate school. Internships may be either paid or unpaid. The student should have work duties that extend beyond observing or shadowing.
Departmental Internship Courses
BIOL 4920 Internship for Biological Sciences 0-4(3-12).
MICR 4920 Internship for Microbiology 0-4(3-12).
This is a preplanned internship at an adviser-approved facility to give students learning opportunities beyond their classroom experiences. Students submit a student internship contract and a two-page study plan before the internship and a comprehensive report within one week of the end of the internship. May be repeated for a maximum of 6 credits. To be taken pass/no pass only. Prerequisite: Consent of instructor.
Student instructions for fall or spring terms:
Student contacts the internship mentor directly to apply for internship opportunities at an institution.
Student then completes the internship contract, signs it and secures the signature of the supervisor from internship institute.
The instructor of record of BIOL/MICR 4920 needs to approve internship for credit prior to internship starting. Email instructor of record a brief outline of internship (needs to be more than shadowing a doctor) to ask for approval to take BIOL/MICR 4920 for credit.
Upon approval, the registration coordinator will grant the override for the student to register.
No credit will be given for internships that were not agreed upon in advance by instructor of record for BIOL/MICR 4920. This contract is not accepted retroactively, or after the last day to add a class.
Student submits internship contract and study plan with the number of credits desired to registration coordinator before the beginning of the semester in which the internship will take place. One credit is given for every 45 hours of work, up to four credits in a semester. Submit to cjdunca@clemson.edu or Long Hall 127.
The final report and supervisor evaluation will be submitted the last week of classes before final exams start to the registration coordinator.
Internship instructor of record will grade internship and submit a grade of pass/fail at grade collection time.
Student instructions for summer term:
The same rules apply for summer as the fall and spring terms with the following difference: In order to get credit for a summer internship, students must register and pay for the desired number of summer school credits. Credit options in summer registration are as follows:
Register for 0 credits: Do not pay tuition, and the internship is on transcript with no academic credit.
Register for 1 to 4 credits: Pay tuition, and internship is on transcript with academic credit.
Internship Websites
Obtaining valuable field and/or laboratory experience is the best way to spend your summer! Paid and volunteer opportunities and internships available to students include:
Undergraduate Research 4910
Undergraduate Research 4910 allows students to work more directly and independently with a faculty mentor and the other lab members, as compared to Creative Inquiry, where students work as part of a team of other undergraduates, the faculty member and lab staff. The Undergraduate Research 4910 mentored research problems introduce undergraduates to the planning and execution of research and the presentation of research findings. 
The research areas are not listed in iROAR, but can be found in the appropriate undergraduate handbook (PDF) under Faculty Research Interests. Students interested in undergraduate research will choose a section based on either the faculty member they would like to work under or by the research area of interest. The number of credits awarded for this class varies depending on how many hours students will meet each week. This is determined by agreement between the student and faculty member. Consider checking with faculty to see which research areas or projects other students have worked on recently.
Instructions for Registration
Contact the instructor of record to gain permission to take undergrad research with that instructor.
Upon approval, information required in order to grant override by registration coordinator is as follows:

Undergrad research section and instructor.
Student name.
Student CID.
Stipulate honor versus nonhonors section.

Email the information to the registration coordinator.
The default credit is the minimum credit allowed, which is one credit in this course. The student will need to change the default credit of one after registering for the section if the agreed upon credit is two, three or four.
Department of Biological Sciences
Department of Biological Sciences | 132 Long Hall, Clemson, SC 29634