Clemson University Planetarium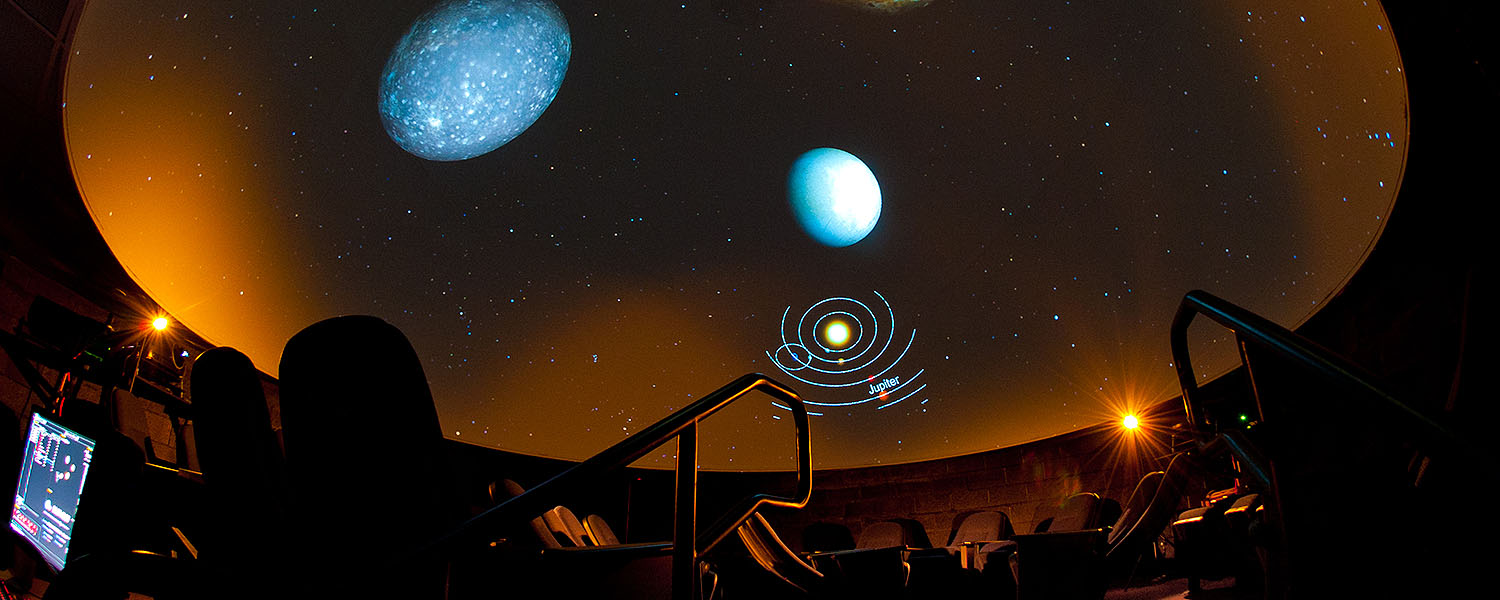 The Department of Physics and Astronomy maintains a digital planetarium in Kinard Laboratory 112. The planetarium is equipped with a highly advanced, full dome digital theater system, the Digistar 7. The new theater system, installed in 2022, has redefined what's possible in a digital planetarium with its advanced user interface, enhanced real-time rendering capabilities and 4K full-dome video playback. With Digistar 7, the planetarium operators have a wide range of storytelling tools available to customize presentations for any audience. 
Normal operations began sometime around September 1961 and since that time, operators have entertained more than 6,000 visiting groups. The computer interface allows the operator to project a large number of astronomical objects on the dome with ease. Upon a visitor's request, an operator can fly the audience through Saturn's rings, take them to see other stars in the Milky Way up close, or fly to other galaxies or clusters in the distant universe. Additionally, the planetarium can be used to teach audiences about is seen in the night sky, such as the planets and different constellations that can be seen throughout the year from different locations.

The planetarium is operated on a volunteer basis. Faculty members and graduate students are involved in the production of shows. During the academic year, public shows are held on a regular basis, usually twice a month. Groups may also schedule private shows. The planetarium seats up to 38 visitors and can accommodate up to three wheelchairs.
Public Shows
Public shows during the Fall 2022 semester will take place weekly at 6 p.m. Thursdays, excluding University holidays. 
To reserve a seat at one of the free public shows, use the signup link or the "Reserve a Public Show Seat" button on this page. Seats for each show will be made available for reservation one week in advance on the Friday before the show. Those with a Clemson account should use it to sign in. Community members without Clemson credentials should choose the "community members" login or create an account. Be sure to record the login information for future use. The reservation system currently only allows for one seat reservation per login. If you are planning to attend with children, or other guests for whom it does not make sense to create additional logins, email clemson.planetarium@gmail.com with the show you are planning to attend, the name of the person who made the reservation and the number of additional guests.
Email clemson.planetarium@gmail.com with any questions.
---
Private Shows
Private shows can be requested by either educational organizations (schools, scouting troops, library groups) or private parties (birthdays, family reunions, just for fun). During a private show, you will have the space to yourself and can request the topics you would like covered by the presenter. The cost for a private show is for the entire show, not per person.
Costs are as follows:
Educational organization, weekday: $40
Educational organization, weekend: $60
Private party, weekday: $60
Private party, weekend: $80
Do not let the cost be the preventing factor of bringing students to the planetarium; we will work with you. Discounted prices are available for educational groups whose visit would otherwise be prevented due to monetary restrictions. Email clemson.planetarium@gmail.com for more information. 
If you would like to request a private show, use the private show request form. Once you complete the form someone from the university will contact you in about two business days to confirm the reservation and work out details. You will be contacted again for final confirmation the week of your private show. Email clemson.planetarium@gmail.com with any questions.
Considerations for Private Shows
To help plan your visit here are some things to keep in mind.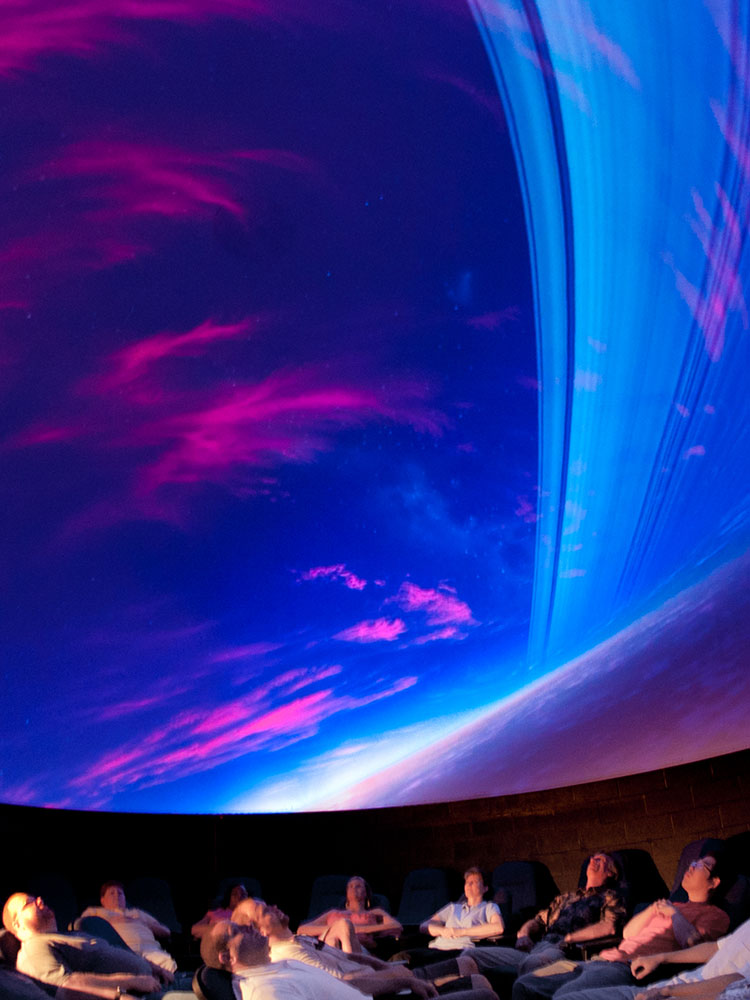 If You Visit
Planning a visit? The planetarium is located in Kinard Laboratory 112. Kinard Laboratory is behind Sikes Hall and Long Hall. Take S.C. Highway 93 to Cherry Road, and then turn onto Parkway Drive (by the President's House). Follow Parkway Drive to the parking lot between Sikes Hall and Long Hall. Kinard is located behind Long Hall.
A number of shows are offered in the planetarium. Expand the accordions for more information.
Department of Physics and Astronomy
Department of Physics and Astronomy | 118 Kinard Laboratory, Clemson, SC 29634