Purpose of a Welcome Meeting
Before attending a welcome meeting, students must complete an Accommodation Request Form (learn how to request accommodations). A welcome meeting is a student's first meeting with Student Accessibility Services (SAS) and is typically 45-60 minutes. The student will meet with a SAS team member to talk about their disability, the barriers they have experienced as a student, what support they've had in the past and the accommodations they request at Clemson University. If a student is granted accommodations during the welcome meeting, the student will also receive information about the next steps that they should take before faculty or staff implement the accommodations. However, accommodations may not be determined at the conclusion of a welcome meeting. Depending upon the information provided during the welcome meeting, SAS staff may need additional information from the student in the form of a follow up meeting and/or additional documentation.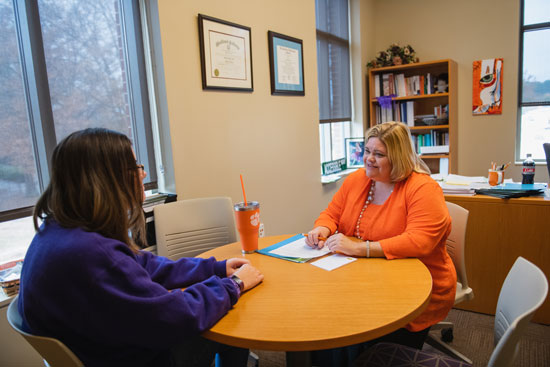 Before the meeting
The student should:
Gather and provide documentation that meets SAS documentation guidelines.

Brainstorm questions and concerns to share with the SAS team member. 

Prepare to discuss their disability and the educational barriers they experience.
During the meeting
The SAS team member and student will: 
Review the documentation and information provided in the request form. 
Consider how accommodations may reasonably address barriers to equal access.
After the meeting
Via Clemson email, the student will receive a summary regarding key points captured in the welcome meeting and any further guidance SAS suggests. 

The student should understand next steps in the accommodation process. 

The student may wish to refer to any relevant resources recommended by SAS. 

The student will know the accommodations received and how to move forward with those accommodations. 
Parents are permitted to join welcome meetings at the discretion of their student. Student Accessibility Services is positioned to work directly with the student. Therefore, SAS will need to gather information directly from the student's perspective.