Learn more about Languages
The Department of Languages is dedicated to the study of nine languages and their respective literatures and cultures, with courses ranging from introductory language skills to upper-level courses on specific topics. Our courses focus on the many different facets of literary, cultural, and linguistic expression found in the spoken and written languages featured in our department. More than 50 faculty members guide undergraduate students in understanding the issues involved in approaching another culture through the language of that culture. All languages majors experience this alternative world first-hand through study abroad.
BA in Language and International Business
BS in Language and International Health
BA in Modern Languages
Minors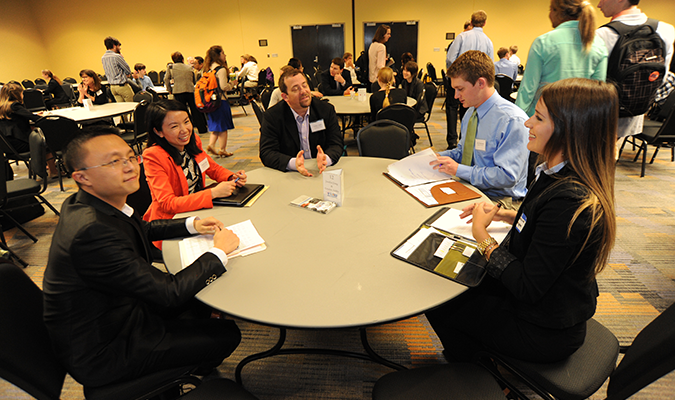 The Clemson Polyglot
Languages Events
The Fiftieth Annual Declamation Contest
 October 21, 2023
Online Pre-registration Deadline: Friday, September 22, 2023
On-site Registration: 8:30 - 9:45 a.m., October 21, Daniel Hall
Contest: 10 a.m. - 12 p.m., October 21, Daniel Hall
Fee: $10 per contestant (a student can enter in multiple contests for one flat fee)
Awards Ceremony: 1:30 p.m., October 21, Humanities Lecture Hall G66
Campus Tours: TBA
Contact:  Su-I Chen, poetry_declamation@clemson.edu for questions
Clemson University expects parents, guardians and chaperons to provide supervision over minors who are in their care while on campus. Parents, guardians and chaperons should not leave minors unsupervised on University property at any time.
Department of Languages
Department of Languages | 717 Strode Tower, Clemson, SC 29634