Linda Dzuris | MUSC 3250 | Audition required
Group study in playing the 48-bell University carillon. One two-hour meeting each week for which a minimum of two hours of individual practice is required. Participation in a recital is required. Students are expected to have musical keyboard experience. Private lessons are also available.
The Clemson University Carillon is a fixture of Clemson University's campus. The tolling of the carillon bells marks the change of season and the beginning of a new school year.
The largest musical instrument on campus, this iconic symbol started as an idea by Rembert 'Red' Horton (Class of 1930) and his family. With the Hortons' donation in 1985 of the first four bronze bells — known as the Clemson University Victory Peal — a two-year fundraising and building effort began. The rest of the bells were acquired through the generosity of many other donors and 47 handcrafted bells were dedicated Oct. 18, 1987.
The Undergraduate Student Senate, along with the 2011-2012 student body, found a way to add their marks to the carillon and complete the circle of giving. As part of the annual Capital Improvement process, the Senate voted to allocate $63,000 for a 2,800-pound D#/E flat 3 bell needed to complete the instrument. A special inscription approved by the student body dons the last bell that was installed on its 25th anniversary in 2012.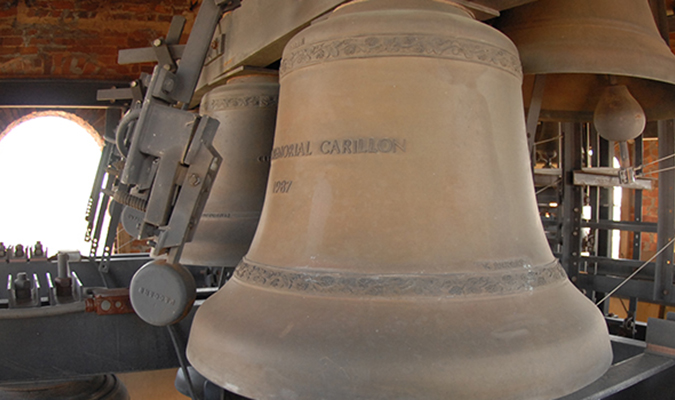 Linda Li-Bleuel | No audition required.
Classes include private instruction, beginning classes and accompanying.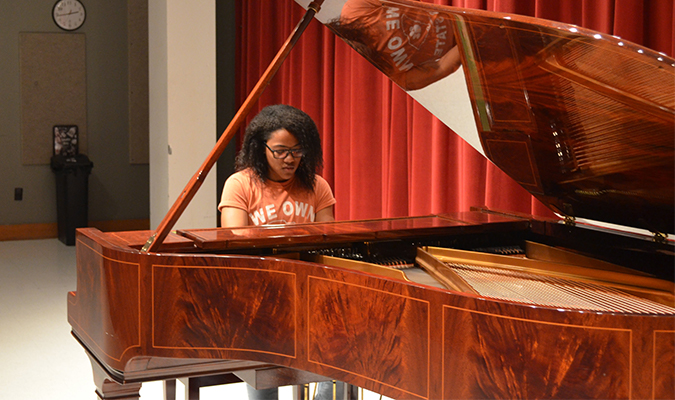 Hazen Bannister | No audition required
Students are tutored in jazz theory, technique and improvisation skills.
Linda Dzuris | No audition required. 
Individual applied lessons feature instruction on a three-manual pipe organ made by Randall Dyer.