The Elevate Sales Conference offers a unique opportunity for sales students and professionals to engage in a collaborative discussion with SIP Faculty focused on ideas and trends occurring across the sales profession. Conference attendees can expect to network and learn from presentations and panel discussions hosted by a variety of distinguished industry leaders and academic experts. Our dynamic and accomplished speakers will share a variety of novel ideas based on their experiences and research, all in an engaging and action-oriented format.
Through active learning and collaboration between academics and industry leaders across the country, our goal is to provide attendees with actionable guidance to elevate their sales organizations immediately. We see our Elevate Sales Conference as an important tool to attain our goal of developing tomorrow's sales leaders, and we look forward to continuing to host the Elevate Sales Conference on a yearly basis.
Contact Us
Do you want to learn about our future Elevate Sales Conferences? Contact us to stay in the loop about our future events!
Contact Us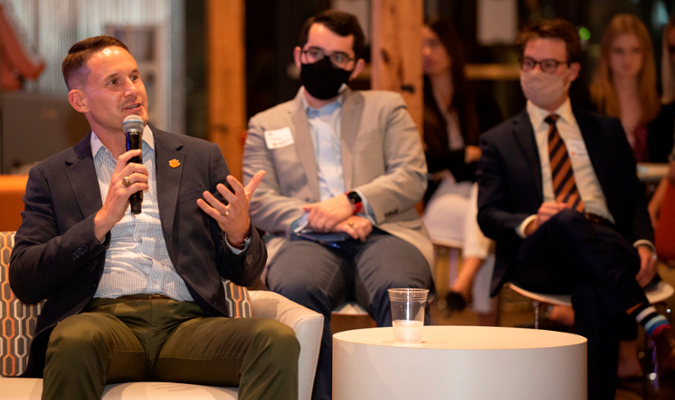 J. Daniel and Nancy Garrison Sales Innovation Program
J. Daniel and Nancy Garrison Sales Innovation Program | Wilbur O. and Ann Powers College of Business, 225 Walter T. Cox Blvd., Clemson, SC 29634