SIP Engagement Events
As active SIP members, students participate in a wide variety of professional development and skill-building activities. These activities range from pitch competitions, networking, sales role-play competitions, industry expert panels, conference events and SIP social events, as well as many other opportunities. These outside-the-classroom activities act as the key catalyst for students to implement their classroom learning and apply their knowledge.
Sales Competitions
Throughout the semester, our students are given ample opportunities to demonstrate their sales and communication skills through our internal sales competitions. For the competitions, our students are given prompts based on real-world scenarios. The prompt generally tasks students to conduct a sales role-play where they must uncover the needs of the customer and determine how to best pitch the product or service to the customer. Our students are judged based on their performance and given feedback from representatives from our industry partners.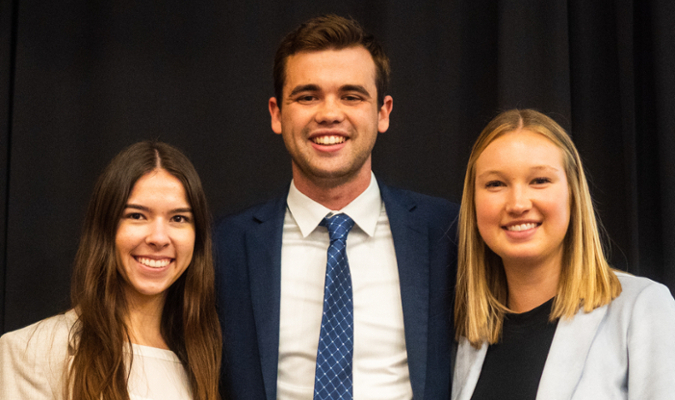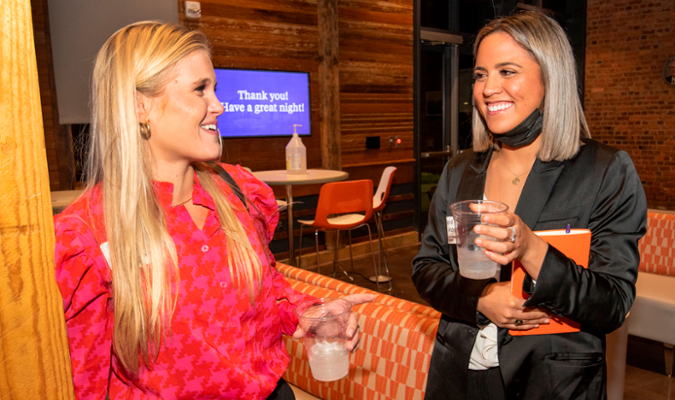 Networking Nights
We are proud to have over a dozen industry partners that cover a wide range of industries. Throughout the academic year, our SIP students have numerous exclusive opportunities to network with representatives from our industry partners. These networking opportunities not only allow our students to learn more about sales in general, but they also give our students the chance to learn more about internships and full-time job opportunities with our industry partners.
"Sales Innovation Program provides sales students with many professional development opportunities ranging from networking etiquette courses and industry workshops to selling competitions and pitch showdowns. These events allow SIP students to connect with sales professionals, while also giving students the ability to take the selling techniques taught in SIP courses and implement them in real-life industry scenarios. Personally, the SIP engagement opportunities have immensely aided in my professional development, and I feel confident entering the workforce as a young professional upon graduation in May."

Izzy Jahnke

Senior Marketing and Women's Leadership
J. Daniel and Nancy Garrison Sales Innovation Program
J. Daniel and Nancy Garrison Sales Innovation Program | Wilbur O. and Ann Powers College of Business, 225 Walter T. Cox Blvd., Clemson, SC 29634