Each year, SIP honors high-achieving sales students with one of the Garrison Scholars Awards. Each award offers selected sales students scholarship support along with the opportunity to work alongside faculty on SIP initiatives. Each of these Garrison Scholars takes on the role of SIP liaison, which offers the chance to work on critical SIP activities such as planning engagements, executing presentations, hosting partners, recruiting sales students to SIP, promoting events on social media and more. These experiences not only help Garrison Scholars gain real-world leadership experience but also receive greater exposure to our partner and industry community. As a result, Garrison Sales Scholars become highly sought after by our partner companies upon graduation.
Current Scholars
Addie Anderson
Senior Health Science Major
Anderson, SC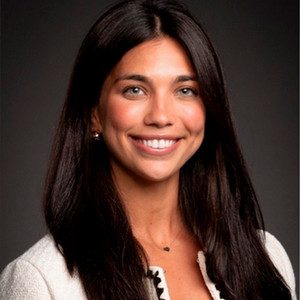 Mia Fotia
Junior Marketing Major
Hilton Head, SC
Lindsay Holley
Senior Marketing Major
Lexington, SC
Thomas McDonough
Senior Marketing Major
Greenville, SC
Courtney Sage
Senior Marketing Major
Jacksonville, FL
Sales Competition Team
Each year, sales students from universities around the globe compete against each other at sales competitions held across the U.S. Because these competitions feature the best and brightest sales students, preparation for these competitions is challenging but very rewarding for students who hone their selling talent. These competitions also offer the added benefit of hosting industry leaders who actively recruit, interview and provide offers to students during the trip. If you are interested in participating on Clemson's Sales Competition Team, you must be accepted into the SIP Ascent Track or be an active SIP member.
Contact Us to Learn More
Sales Club
The sales club offers a fun, casual environment for students to learn more about sales and network with future and current SIP students. Activities at sales club meetings include visits from former SIP alumni, improvisational selling competitions, developmental workshops, faculty panels and industry speakers. These events are intended for students from across the University to build awareness about sales careers, sales course offerings and events occurring within SIP. The club is open to all students, and we highly encourage an open environment that invites anyone interested to attend. If you're considering sales at all, the Sales Club serves as a gateway to getting more involved in sales at Clemson.
Have questions? Email us!
"Being a member of the sales competition team has been extremely helpful for my sales career. I have gained intense hands-on training and the opportunity to travel and compete against other schools across the nation representing Clemson University. This competition team provides the chance to meet many like-minded individuals who want to grow and succeed in their sales careers. If you are looking to learn and grow as a sales professional, I highly recommend joining the team!"

Josh Mahaffey

Junior Marketing Major
"Sales club is an awesome place to go to meet and network with like-minded and motivated students! Sales Club has opened up my eyes to what a career in sales could look like, and it has exposed me to various industries I previously didn't know I was interested in!"

Robert Engar

Junior Marketing Major
J. Daniel and Nancy Garrison Sales Innovation Program
J. Daniel and Nancy Garrison Sales Innovation Program | Wilbur O. and Ann Powers College of Business, 225 Walter T. Cox Blvd., Clemson, SC 29634