Physical Security Student Assistants
Students assist all of Public Safety while employed with the Physical Security Division of Clemson University Police Department. Physical Security Assistants patrol housing areas at night helping assure that doors are working correctly and are remaining locked. They report lighting issues so that those issues can be addressed. While on these patrols, student employees serve as eyes and ears for CUPD being available on campus to report emergencies should they arise. If you are interested in helping keep campus safe and are looking for a part time job, please take a look at our application.
Physical Security Student Assistant Application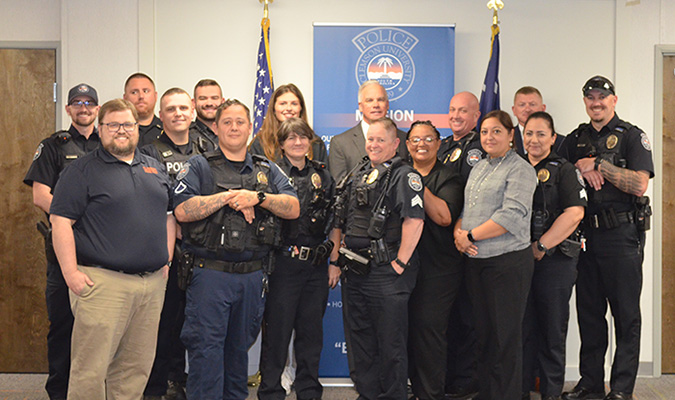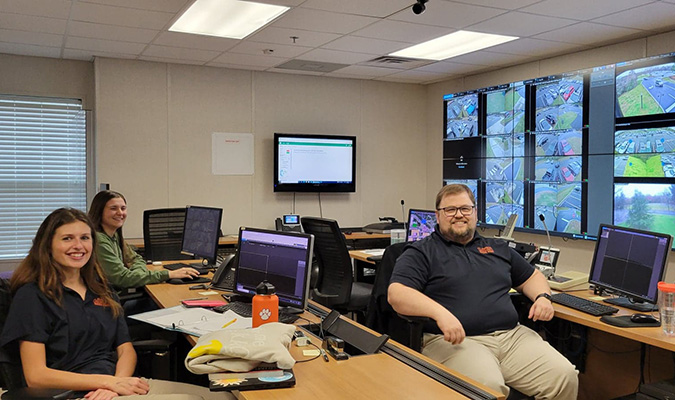 UPIC internships
Clemson University Police Department employs student interns through the University Professional Internship and Co-op (UPIC) program. Several interns each semester assist with Physical Security Operations in a more expanded format with additional responsibilities. UPIC interns assist with our night-time, environmental, security as well as working to assist in the Physical Security Operations Center (PSOC) at various times of day and night. This is both an experiential learning and earning opportunity, as well as a very real contribution to a variety of safety related functions. We have one UPIC intern position for a data analyst assisting department administration and Crime Prevention in ways that help inform enforcement and investigative efforts as well as departmental outreach. If you are interested in a UPIC internship contact the UPIC office or call at 864-656-0282 or 864-656-9949.
UPIC Office