Outreach Overview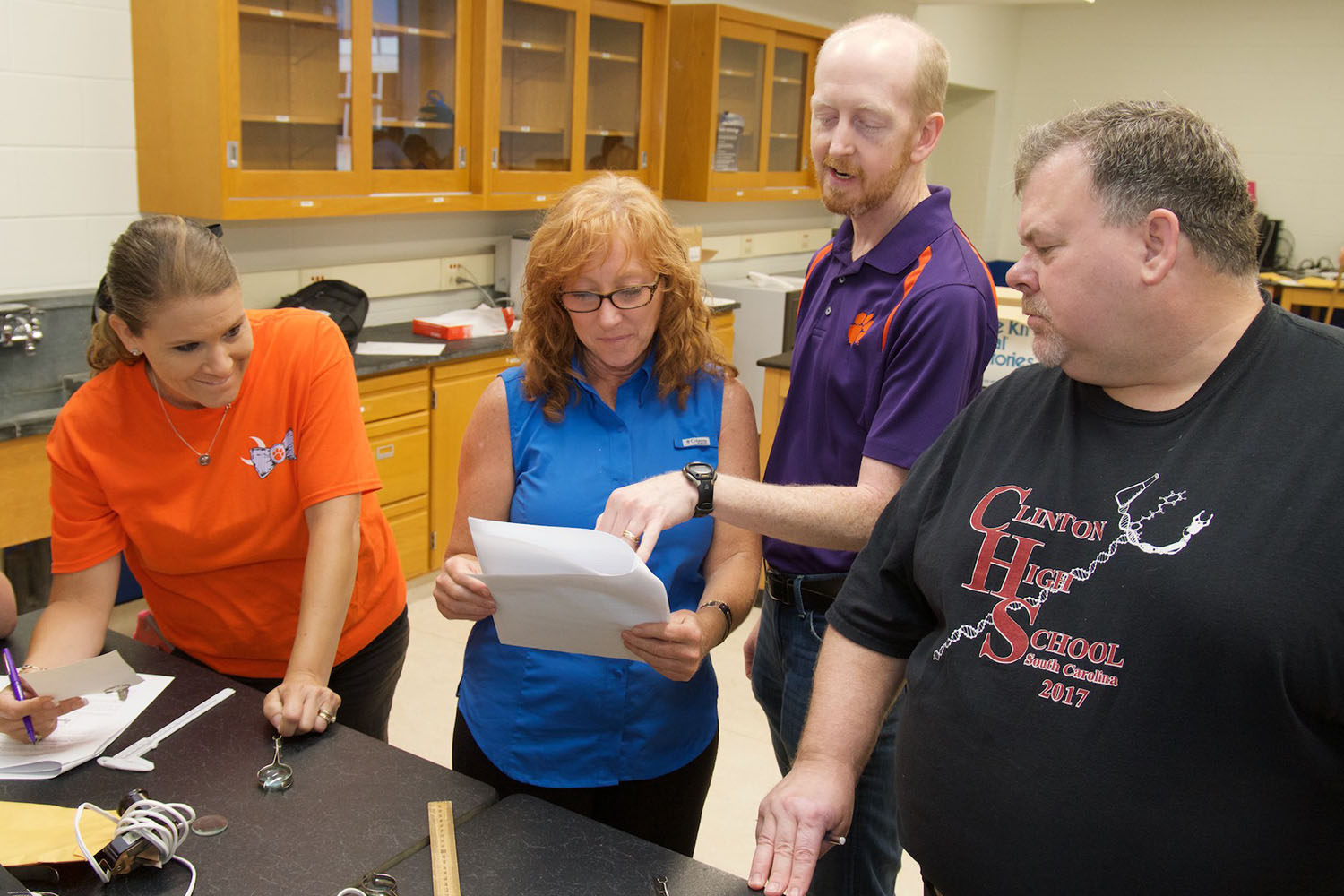 The Clemson University Department of Physics and Astronomy engages in a number of outreach activities for Clemson University and local communities.
Activities include planetarium shows, weather balloon launches and sponsorship of student organizations and international competitions. 
The department treasures its relationships with its partners, alumni and citizen scientists. The faculty, students and staff in theDepartment of Physics and Astronomy are passionate to generate new knowledge through their research and to share their knowledge and expertise with the broader public through a variety of outreach programs.
The Departmentof Physics and Astronomy is interested in connecting with the community. Community groups or organizations interested in finding out more about the outreach programs the Department of Physics and Astronomy offers should contact the department. 
It is an exciting time to be at Clemson, and we'd like to share that excitement with your organization!
Some of the outreach programs offered by the department include:
Society of Physics Students
Math and science contests

American Mathematics Contest 8
American Mathematics Contest 10 and American Mathematics Contest 12
Math Kangaroo
U.S. Physics Team F=ma Exam
USA Biology Olympiad

Creative Inquiry Program
Society of Physics Students
Physics Students Get Involved
The Clemson Society of Physics Students is an undergraduate student organization for physics students and a chapter of the National Society of Physics Students. The society hosts a variety of events for physics students that encourage socialization and community outreach. In addition, mentoring is offered via a buddy system that pairs freshmen and sophomores with upperclassmen.
Connect With the Society
Department of Physics and Astronomy
Department of Physics and Astronomy | 118 Kinard Laboratory, Clemson, SC 29634